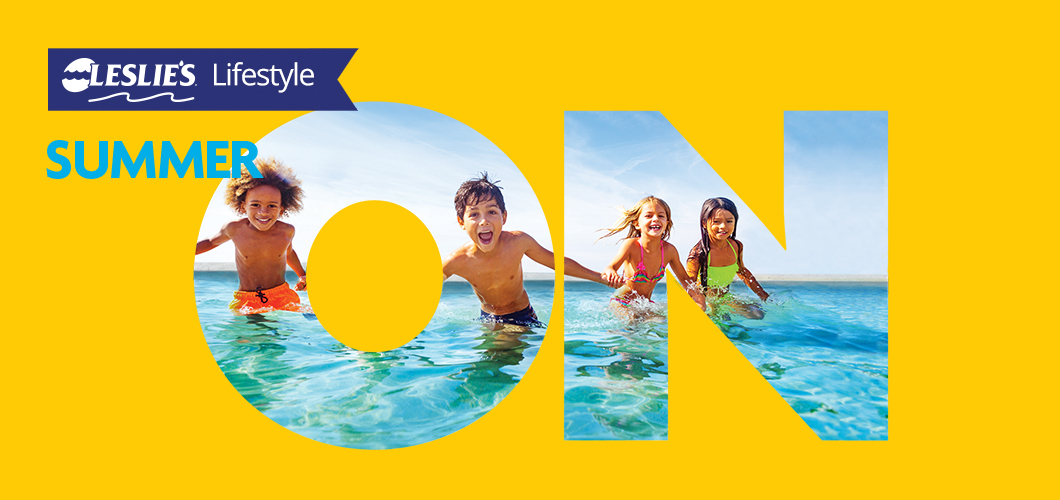 Summer On! Time for Fun in the Pool
If the events of the past few years have taught us anything, it's that we all need to appreciate the special little gifts that life gives us. We've certainly earned them. Each of us has our own unique items, events, or feelings that mean more, but for those us at Leslie's, and for nearly all you out there reading this, one of those special gifts is summer pool fun!
With swim season officially here for almost all of us in the U.S., it's time to break out the sunscreen, inflate the floats, squeeze into our swimsuits, and dive in!
In the spirit of appreciating just how special it can be to have a pool, we thought we'd break down a few of the best aspects of having your own personal backyard oasis.
But before we do that, it's important that we stress how vital proper pool care and water balance are to maximizing your summer pool fun. Be sure to test and balance your water at least once a week to make sure your pool is clear, clean, and healthy.
DIY TIP: Bring in a sample of your pool or spa water to any Leslie's location for a free AccuBlue® water test and customized treatment plan.
Now that we have the serious stuff out of the way, let's get back to that summer pool fun!
There are countless reasons why having a pool is awesome, but we don't want to keep you from the water for too long, so we'll focus on the big ones: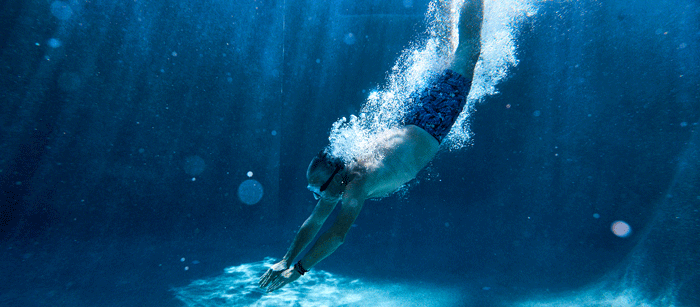 Summer Pool Fun is Refreshing
This time of year, the weather across most of the country is starting to get pretty toasty. In some regions, the only places you can find any relief from the heat is in an air conditioned car/house/building or in a pool. Since none of us wants to be stuck inside all summer, the pool is our only escape. Sure, that initial shock of jumping into a cold pool might literally take your breath away, but is there anything better than enjoying a long, summer dip and then foregoing a towel and letting only mother nature dry you off when you get out?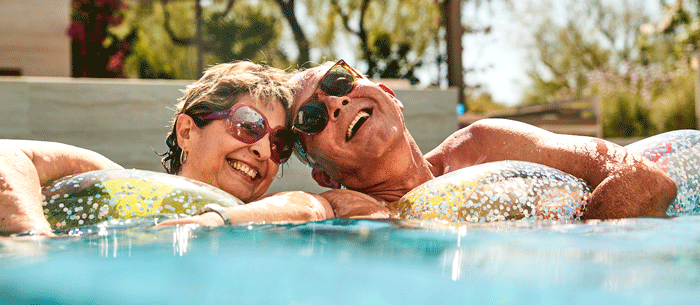 Summer Pool Fun is Relaxing
Whether in the pool or beside one, peace is easy to find if you're looking for it — unless you're around screaming kids, that is. Getting some sun on a float with some music in the background is the life. Or maybe you prefer a poolside lounger under an umbrella, with a book and/or drink nearby. Either way, the vibes from a backyard with a pool are hard to beat. And let's not forget about stepping out your back door at night when the world is a little more quiet to enjoy a calm swim, illuminated only by the glow of your pool light and the moon.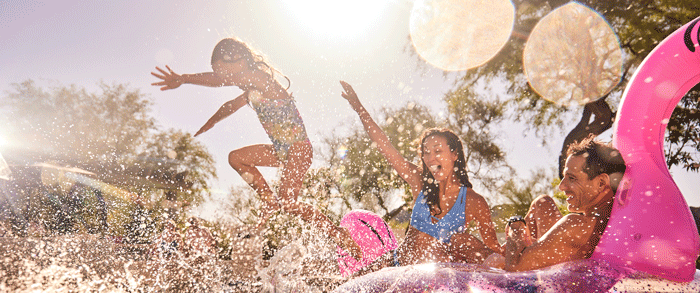 Summer Pool Fun is ... well ... Fun!
For kids and adults, the pool is the center of entertainment for families who have them. Most summer events are planned around pool time, or at least are located around or near the pool. And it certainly doesn't require a party to entice everyone to jump in. A random Tuesday afternoon presents a perfect opportunity to take advantage of the convenience and splendor that come with having a home pool.
Kids — and adults who are young at heart — wear pruney fingers like a badge of honor after long days of summer pool fun. Whether they prefer riding their favorite gigantic float, playing with the latest toys, or competing in games with siblings and/or friends, the pool offers endless opportunities to spend summer days and nights the right way.
But don't get us wrong, adults know how to make the most of pool time too. Weekend parties or gatherings with your favorite friends and/or family members give us all something to look forward to during the work week. Escaping the daily grind is easy when you've got your feet in the water and a cold drink in your hand.
PRO TIP: To make sure your backyard is equipped with the latest and greatest floats, toys, accessories, and more, check out a guide featuring some of our favorites.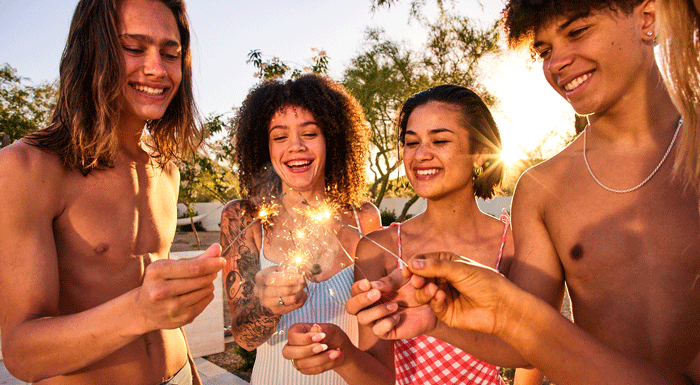 As we mentioned above, there are countless more reasons why summer pool fun is simply the best. Now go out and enjoy as many of them as you can!
---
For help with proper pool maintenance or more ideas on how to Summer On and make your backyard the place to be this swim season, contact or stop by your local Leslie's store and chat with one of our expert associates.
Leslie's makes every effort to provide accurate recommendations based upon current ANSI/APSP/ICC-5 2011 (R2022) standards, but codes and regulations change, and Leslie's assumes no liability for any omissions or errors in this article or the outcome of any project. You must always exercise reasonable caution, carefully read the label on all products, follow all product directions, follow any current codes and regulations that may apply, and consult with a licensed professional if in doubt about any procedures. Leslie's assumes no legal responsibility for your reliance or interpretation of the data contained herein, and makes no representations or warranties of any kind concerning the quality, safety, or suitability of the information, whether express or implied, including, without limitation, any implied warranties of merchantability or fitness for a particular purpose.