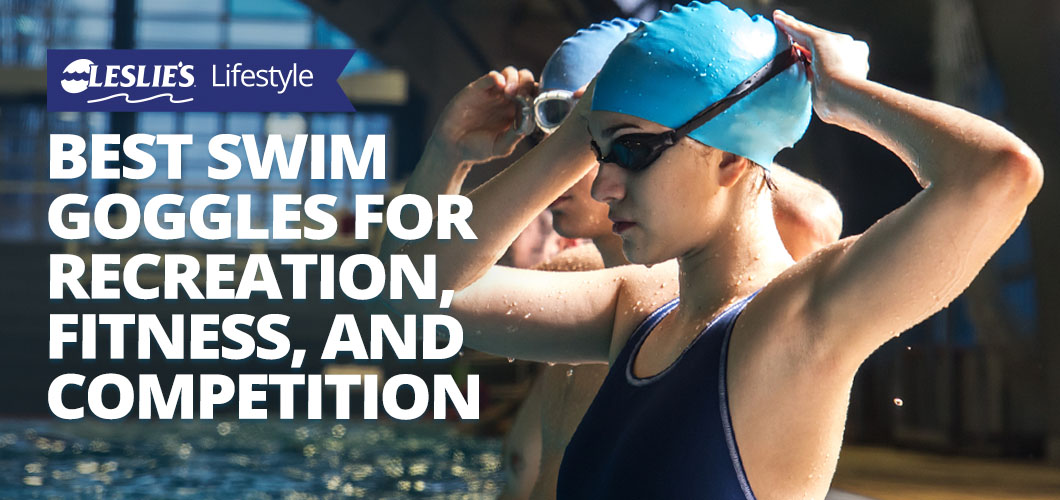 Best Swim Goggles for Recreation, Fitness, and Competition
Whether you're a casual weekend swimmer, a dedicated lap swimmer, or a committed competitive swimmer, there's one piece of equipment all swimmers need: goggles. But with so many options, it can be hard to pick the right pair. Which is why we created this comparison of some of the best swim goggles on today's market. Keep reading to learn more about the top recreation, fitness, and competition swim goggles!
Recreation
Designed for ease of use and comfort, recreation goggles are targeted towards casual swimmers who are not looking to compete or train. These goggles are typically much less expensive than higher-end competitive goggles, and come in a variety of fun shapes and colors. The lenses on recreational goggles often have a basic anti-fog coating to prevent fogging during use. While they are not designed for high-performance swimming, they're perfect for kids or adults who just want to enjoy a refreshing dip in the pool.
Good
If you want a fun, colorful pair of goggles for your little swimmer, look no further than the Bling2o Shark Goggles. These goggles will make your little guppy feel like the king of the ocean and make swim time even more exciting! Not to mention the UV-resistant lenses offer top notch eye protection.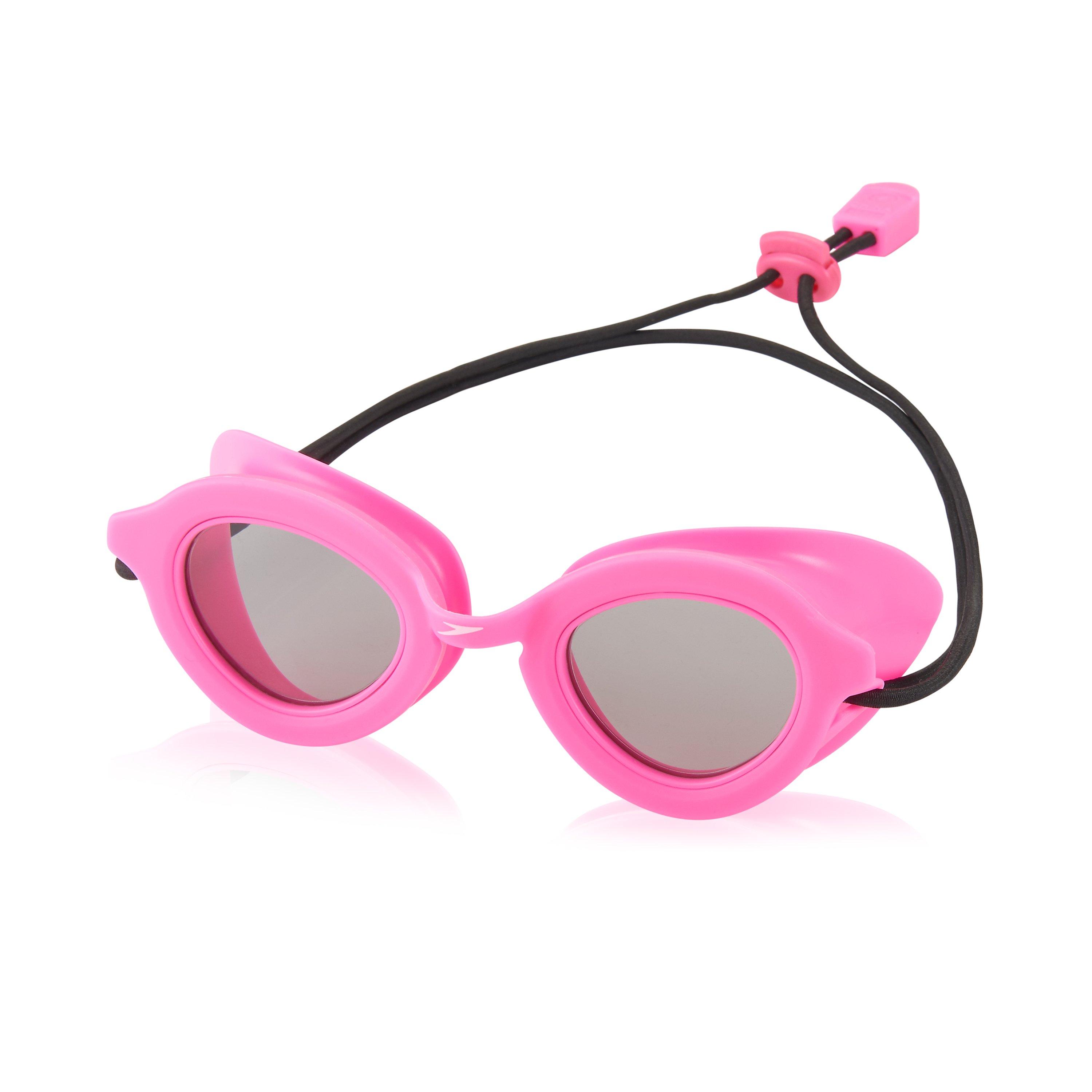 Better
With an easily-adjustable bungee strap, the Speedo Sunny G Sea Shells are an ideal goggle choice for kids. Speedo is one of the most renowned brands in the swim world — and with good reason! The anti-fog and sun-safe polycarbonate lenses provide clear vision underwater and ample sun protection for young eyes.
Best
Coming in at the top of the recreation list is the Speedo Hydrospex Mask. Another excellent option for kids, the Hydrospex Mask is a sophisticated step-up from the more child-like goggles mentioned above. With curved lenses, UV protection, and a high-performance fit, these goggles are perfect for kids transitioning to competitive swimming.
Fitness
A level up from recreational goggles, fitness goggles offer a more streamlined fit and often have more advanced performance features like adjustable nose straps. These goggles are ideal for folks who swim laps regularly for fitness or training purposes. Curved lenses with an anti-fog coating increase the swimmer's field of view and improve clarity. Fitness goggles are a great middle ground between the basic recreational goggles, and the higher-end competition goggles.
Good
First up in the fitness section is the TYR Foam Youth Swim goggles. With a soft foam padding around the eyes, these goggles keep young swimmers comfortable, while also providing a leak-proof seal.
For adults swimmers searching for an affordable, entry-level workout goggle, the Speedo Super Flyer goggles are a worthy competitor. The low-profile, comfortable design, and easily-adjustable straps make the Super Flyers a super option for adult swimmers.
Better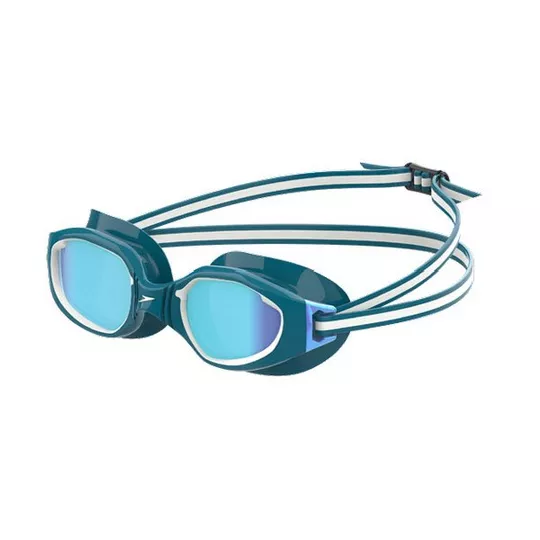 TYR is known for producing high-quality, affordable swim gear, and the TYR Swimple Kids goggles are proof of that. With a sleek design and high-performance features like advanced fog-resistant lenses, these goggles provide optimal clarity and comfort for swimmers.
Comfort, style, and performance come together in the Speedo Hydro Comfort Mirrored goggle for adults. Featuring mirrored-lenses to reduce glare and soft gaskets to minimize eye discomfort, the Speedo Hydro Comfort provides excellent fit and function.
Best
Taking the top spot in our fitness section is the adult TYR Team Sprint goggle. With wide-angle socket lenses, foam gaskets, and a split head strap, these goggles offer maximum comfort and seamless fit. And the side strap adjustments make it easy to loosen or tighten the goggles on the fly.
Competition
Designed for durability and functionality, competition goggles are the most advanced type of swim goggles. Competitive goggles are made of high-quality materials, such as carbon fiber, and have advanced features like polarized lenses, interchangeable nose pieces, and ultra-secure straps. Additionally, their low profile, streamline design provides maximum hydrodynamics, reducing the swimmer's drag in the water.
Good
First in our competitive goggles lineup is the Blackhawk Racing goggle by TYR. These are a great option for competitive swimmers looking for an affordable and reliable pair of goggles. They feature a low-profile design to reduce water drag, and a wide field of view to increase swimmer visibility. Furthermore, the scratch-resistant polycarbonate lenses have an anti-fog coating and soft silicone gaskets for added comfort.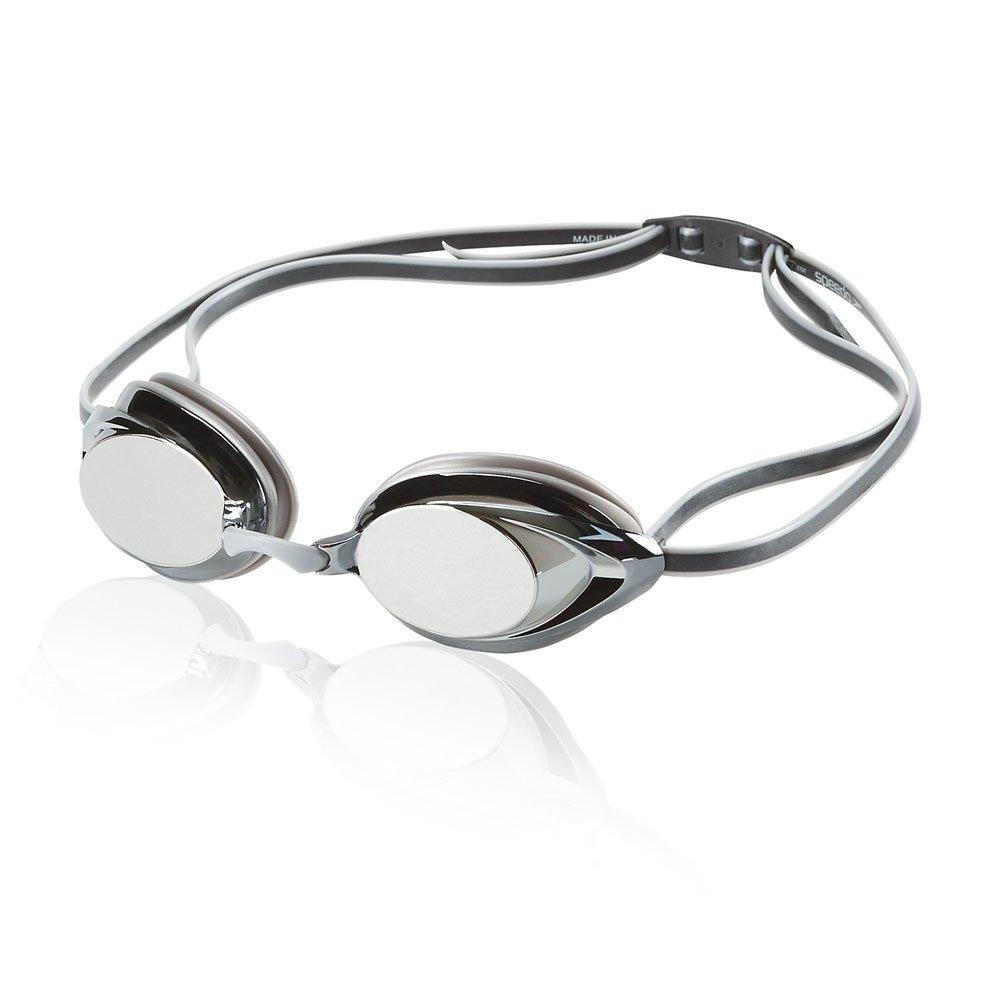 Best
When it comes to competitive swim goggles, no other pair can compete with the performance and style of the Speedo Vanquisher 2.0. Ranked as the number one competition goggle for years, the Vanquisher 2.0 is the quintessential swim goggle. And for good reason! Coupled with their impressive durability, the Vanquisher 2.0's superior fit, fog-resistance, and leak-proof seal make them a vital asset to any serious swimmer. Therefore, whether you're a professional adult swimmer, or a youngster just starting your competitive career, the Speedo Vanquisher 2.0 is the way to go.
---
When it comes to choosing the right goggles, it's important to consider your needs and goals as a swimmer. If you're a casual, weekend-warrior swimmer, you likely don't need a pair of high-end competitive goggles. However, if you swim professionally or are on a competitive team, investing in a quality pair of goggles can make all the difference in your performance. Ultimately, the best goggles for you depends on your comfort and swimming goals.
Whether you need help selecting a new pair of goggles or buying a bucket of chlorine, Leslie's is here to help! Stop by your neighborhood store and speak with one of our swim and pool care experts today.
Leslie's makes every effort to provide accurate recommendations based upon current ANSI/APSP/ICC-5 2011 (R2022) standards, but codes and regulations change, and Leslie's assumes no liability for any omissions or errors in this article or the outcome of any project. You must always exercise reasonable caution, carefully read the label on all products, follow all product directions, follow any current codes and regulations that may apply, and consult with a licensed professional if in doubt about any procedures. Leslie's assumes no legal responsibility for your reliance or interpretation of the data contained herein, and makes no representations or warranties of any kind concerning the quality, safety, or suitability of the information, whether express or implied, including, without limitation, any implied warranties of merchantability or fitness for a particular purpose.