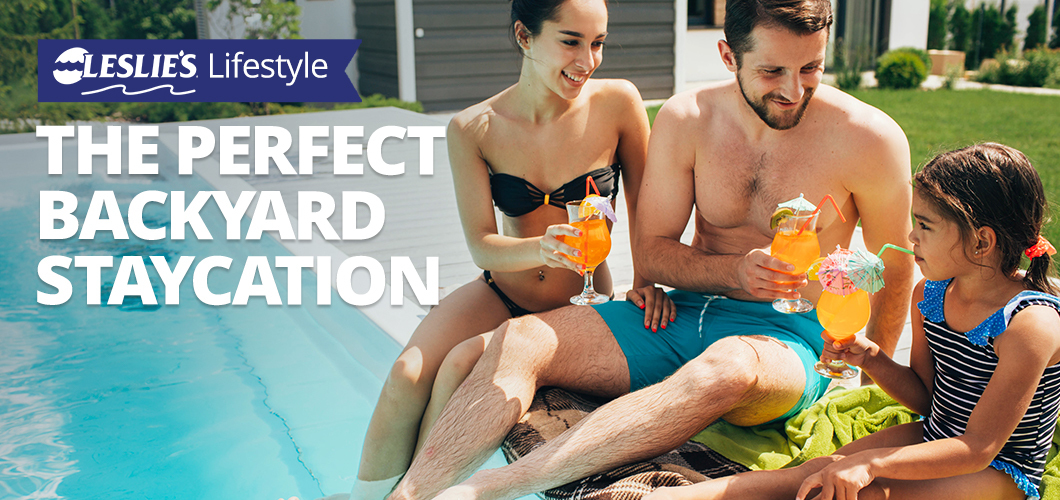 The Perfect Backyard Staycation
Sometimes, staying home is the best way to get away. Yeah, we know that sounds weird, but after you see what you can do to your backyard to create the perfect spring break staycation, you'll understand what we mean.
We've got some bonus ideas at the bottom, so be sure to read all the way through for those, but the keys to an ideal at-home holiday include: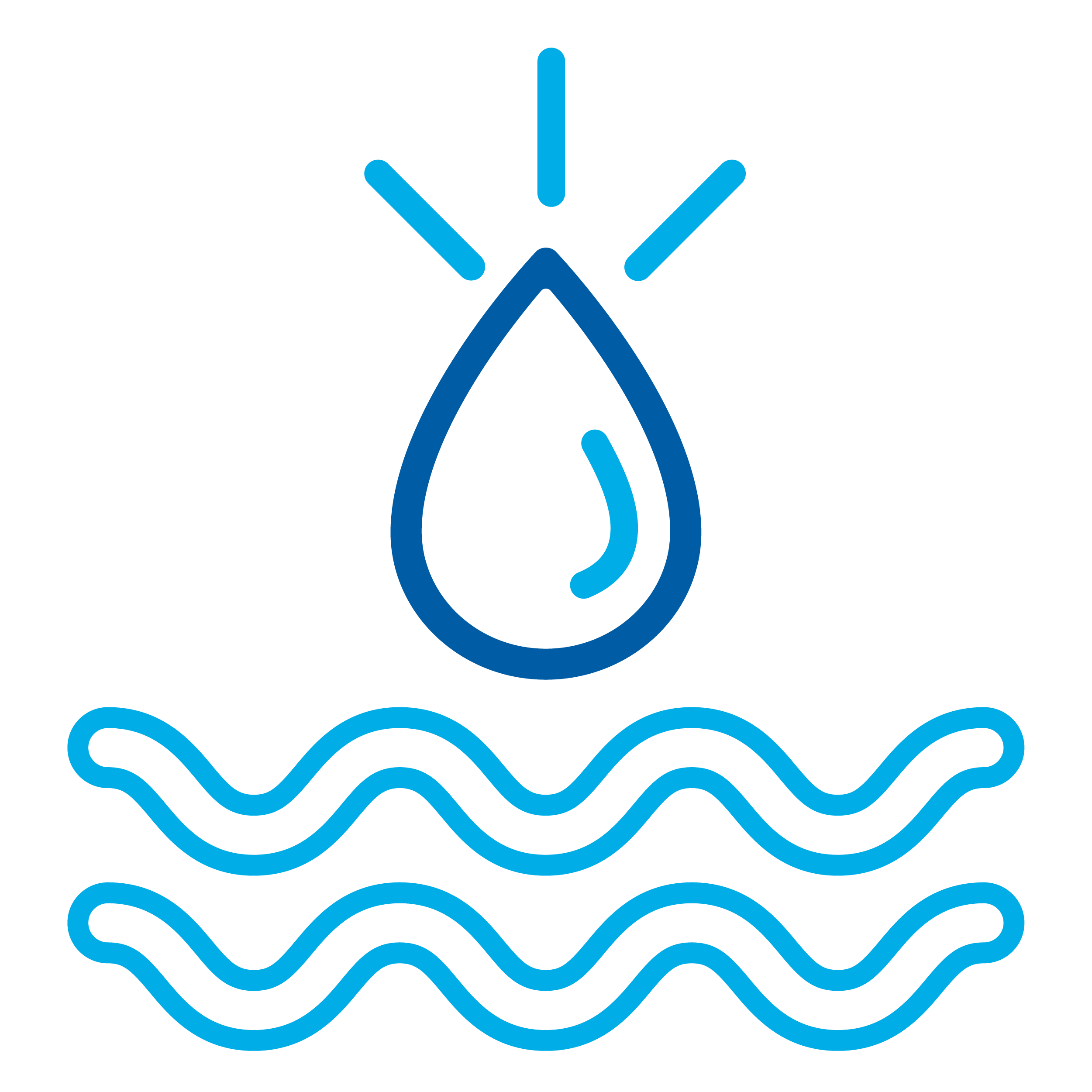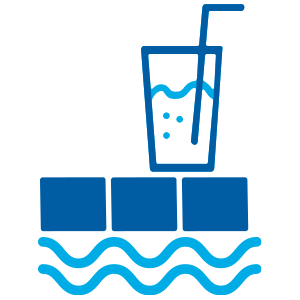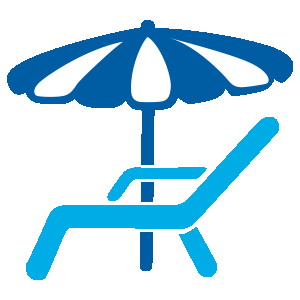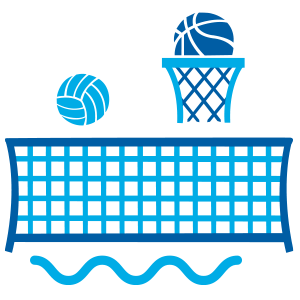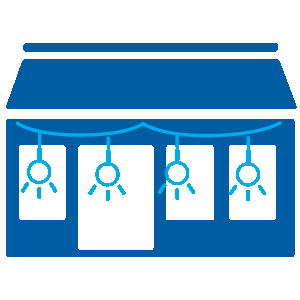 The perfect staycation pool
As the nation's largest pool supply company, it's pretty obvious where we're going to start. Despite our bias, though, you really can't deny that a beautiful pool should be the centerpiece of any backyard oasis.
Whether your pool season has just begun, is beginning soon, or is already in full swing, it's vital to make sure your pool is as clean, clear, and healthy as possible so you can maximize your enjoyment. The Leslie's Pool Care Checklist is the perfect place to turn to if you want to be certain you've done everything necessary.
PRO TIP: One of the most important things you can do when caring for your pool is to test your water. Leslie's offers free 10-point AccuBlue® water testing at all of our nationwide locations. Get accurate results and a customized treatment plan in 60 seconds.
Fun with food and drinks
Let's be honest, one of the best parts of going on vacation is spoiling yourself with food and drinks. There's no reason you shouldn't enjoy a similar experience just because you're staying home for a backyard staycation. Have some fun with it!
We recommend setting up a bar for your at-home holiday. Find a convenient area and stock it with your family's favorite beverages and drink ingredients. Maybe learn how to make a new drink so you can enjoy something that usually is reserved for when you travel. Go all out and adorn your bar area with tropical decorations to really set the vibe (don't forget the paper umbrellas to put in your drink glasses). Use these vacuum-insulated tumblers to keep your drinks cold.
For food, stock up your fridge with what you love and want to eat. Nobody wants to make a run to the store during a vacation, so plan ahead and get everything you need for the full duration of your staycation. Be sure to add at least one special meal to the menu — maybe one that pairs perfectly with your newly learned cocktail.
Want to take some of that deliciousness to the pool? An inflatable buffet cooler allows you to do plenty of snacking and sipping without getting out of the water.
PRO TIP: You might be spending a lot of time at your grill during your backyard staycation, so make sure you've got enough charcoal briquettes and/or propane to handle the job.
Relax-to-the-max furniture
For most of us, a vacation — or staycation in this instance — is a chance to escape the grind of our everyday lives, be it work, school, caring for the family, etc. Being able to find time to relax is important. And relaxing properly requires the right elements. One of the most vital aspects of relaxation is comfortable furniture. The right patio set or chair can be just what you need to let some of your stresses melt away.
The kids, meanwhile, will love something fun and colorful to sit on while they're drying off from the pool or posting their "fire" pictures on social media.
Speaking of fire, it's also important to escape the sun when you need to. Be sure you've got the right umbrella (and stand) when you want to cool down a little or avoid the dreaded sunburn. (You don't want to give co-workers a reason to make fun of your ridiculous sunglasses tan on your first videoconference call on Monday.)
PRO TIP: Make sure to spread out who handles the cooking, cleaning, and other duties during your backyard staycation so everyone gets a chance to lounge and scroll The Gram or catch up on their favorite book.
Playtime is mandatory!
As nice as it is to relax during your staycation, it's also important to find time for fun! Whether you prefer interactive sports or games, or the joy of simply splashing around on a pool float, the options are plentiful.
For those of you with a competitive itch, pool sports will surely scratch that spot. From the classic pool basketball hoop or volleyball net, to a floating golf game, you can play hard for family bragging rights.
Prefer to stay dry? A wood block game that resembles one that rhymes with "benga" never disappoints. And there's nothing more tried and true than simply pulling out a deck of cards and enjoying your favorite solo or group game.
Check out some more game options that will surely bring entertainment long after your backyard staycation ends.
For those of you who enjoy turning off both your body and your brain for a little while, finding that perfect pool float allows you to enjoy the water with limited effort.
PRO TIP: After you're done enjoying the toys, games, floats, and other items, keep your patio area clean and tidy with a large deck box. These boxes can store a variety of items while also keeping them close so you can start the fun again tomorrow.
Setting the vacation vibes
Staying home for your time off is great, but it's important to still add as many unique touches as possible to make it feel like a special experience. Another way to do that is with outdoor lighting and entertainment features.
Outdoor lighting can transform an entire backyard by itself. Add some vibrant color or go with a rustic look with some stylish mason jar lights. Turn off the rest of the lights in and around your house and enjoy your backyard in a new, fun way.
Add to the vibe by playing your favorite music. But don't just settle for your phone's speaker to deliver the tunes. The right Bluetooth speaker — large or small — can provide the sound and feel necessary to allow you and your family to truly lose yourselves in a familiar space.
Bonus backyard staycation ideas
Put together a picnic. If you've got a nice yard out back, or even a nearby park, pack a basket and enjoy a meal on a blanket in the grass. It's probably something you haven't done in a while, and it's pretty enjoyable.
"Dust off" an old favorite movie. Have a personal or family favorite that you haven't watched in a while? Bust out some popcorn and candy and allow the magic of movies to take you away. If you've got a television outside and some of that comfortable patio furniture we talked about earlier, take the viewing party outdoors.
Have meals delivered and eat on paper plates. Forget cooking or doing the dishes for a night. Order a meal from one of your favorite local restaurants and let someone else do all the work.
Put your phone away. Other than using it for music if needed, try to not look at your phone the entire staycation. We know this one might be impossible for some of you, but you'd be surprised the freedom you feel when you're not beholden to your technology.
---
So there you have it — our tips to putting together the perfect backyard staycation. Have questions about which specific Leslie's items you can use? Call or stop by your local Leslie's store.
Most importantly: Enjoy!