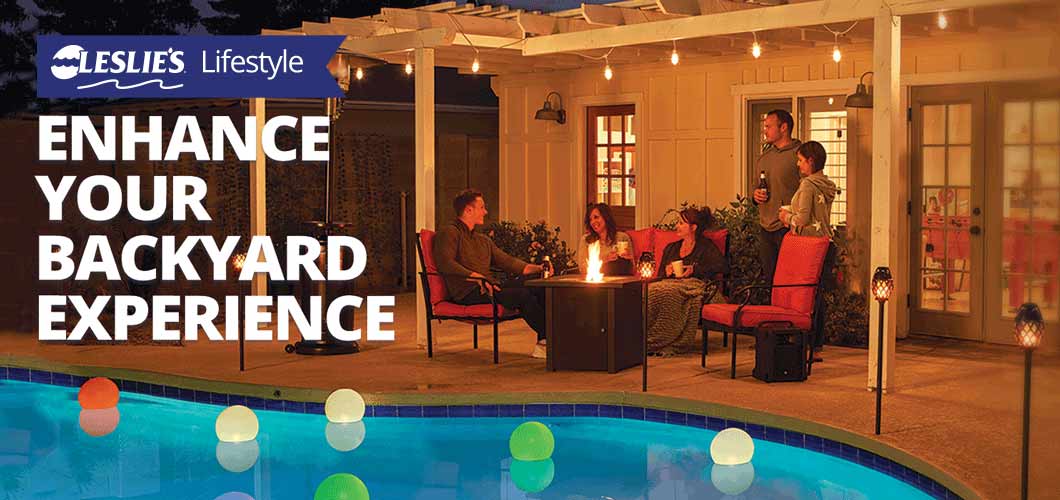 Enhance Your Backyard Experience
It doesn't get much better than stepping out your back door into your own backyard oasis. That private paradise is great during the summer months, when you can enjoy swimming and lounging in and around your pool, but it's also an ideal escape during the cooler months. At Leslie's, our mission is to help you make the most of your pool and outdoor experience. In this post, you'll find a few ideas on how to upgrade and enhance your backyard.
Highlights include: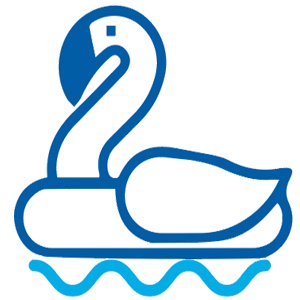 Pool Floats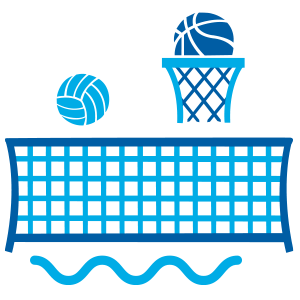 Pool Sports & Games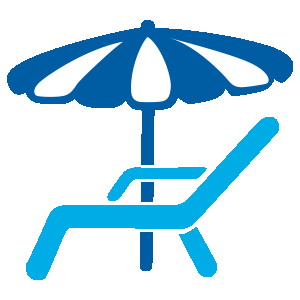 Patio Furniture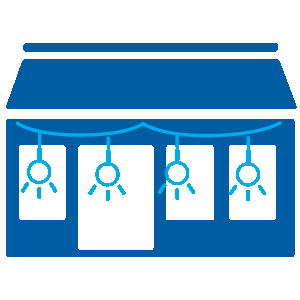 Outdoor Lighting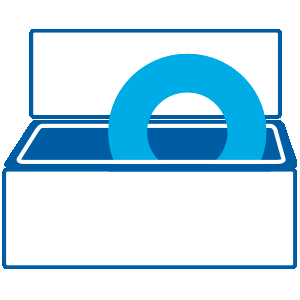 Pool Deck Box
No matter the size, shape, or style, your pool is always the centerpiece of the backyard. Before worrying about outdoor accessories to enhance that space, make sure the pool water is clean, clear, and inviting. Now that that's out of the way, let's look at some extras that can transform your experience.
Pool Floats
Floating the afternoon away in your pool is almost as relaxing as it gets. Pool floats come in a range of sizes and forms. From the tried and true inflatable rings and pool noodles, to more elaborate ones that are motorized or can fit you and 10 of your closest friends, there are many options to choose from.
Many kids are fans of ride-on floats, generally in the shape of some fun creature (adults actually love these too, but most just don't like to admit it). Ride-on floats usually keep you upright in the water, so you can move around the pool using your legs.
Another group of fan favorites are the the loungers. Picking your perfect lounger can be a challenge, but only because there are so many styles to choose from. Options vary from simple, wave-style loungers that conform to your curves as you lay flat, to those that situate you in more of a seated position so you can keep an eye on the action around the pool.
Check out Leslie's online selection of fun and functional pool floats!
There are also loungers with netting and cutouts, so your body or legs can remain immersed in water. And let's not forget the loungers with features like drink holders and on-board coolers. Because let's be honest here — sometimes you just don't want to get out of the pool. For those of you who want to be fancy and prefer not to paddle around the pool, a motorized lounger is the best way to go.
Don't want to float alone? Options include double loungers, round two-person islands, and huge inflatable playgrounds that fit 10 people or more.
Pool Sports & Games
Another way to enhance your backyard experience is to add some elements for pool sports and games. Those who love a little competition will spend hours in the pool playing pool basketball, volleyball, and water polo if the setup is solid.
Other basics include balls, hoops, diving rings, spray guns, and more. And if you're looking for some next-level items, you can always add a floating blackjack table or an island chipping green. When it comes to fun pool toys and outdoor games, the options are endless!
Leslie's has an enormous online selection of pool sports gear and games!
Outdoor Decor
A great way to upgrade and enhance your backyard experience is to try to make some of your outdoor living features more like your favorite indoor living features. Whether it's relaxing outside the pool or eating beside it, the right furniture, lighting, and accessories can completely transform your environment.
Outdoor furniture has come a long way from the old fold-up lawn chairs and wooden picnic tables. Stylish, sprawling sectionals, complete with coffee and/or side tables, make for a great look, and can quickly enhance the look of your backyard. For smaller spaces, you may want some individual seating, like comfy chairs and loungers. There are options for outdoor bar sets, as well. And don't forget quality furniture covers to make your investment last.
For patio tables and chairs, you can choose from many styles and construction options — from teak, to tile, to weatherproof resin rattan, or powder-coated steel — to suit your preferences and climate.
Transform your outdoor space with Leslie's diverse selection of backyard accessories and patio furniture.
To prepare the food for those dining areas, make sure you've got a good grill so you can enjoy all your summer food favorites. Add a colorful umbrella, a portable pergola, or even a gazebo or patio cover to shade you and your family during the hours of fun and relaxation.
To continue your poolside fun into the evening, outdoor lighting is essential. LED tiki torches and floating, color-changing pool lighting can create a fun atmosphere. You can also choose trendy strings of outdoor lights with Edison bulbs, delicate Chinese lanterns, and twinkling LED light strips that can be cut to fit anywhere. Pair the light strips with your sound system, and watch them sync with the music. Beef up that sound system with some wired or wireless speakers. Some speakers on the market are completely waterproof, making them perfect for use outdoors and around the pool.
If nights are cool in your area, or during those cold winter months, an outdoor heater or fire pit will warm things up and add great ambiance.
Other Stuff to Enhance Your Backyard
Enjoy It All!
Adding one, a few, or a lot of these suggestions can make your backyard experience perfect for you and your family. Find out which additions are right for you, and enjoy!