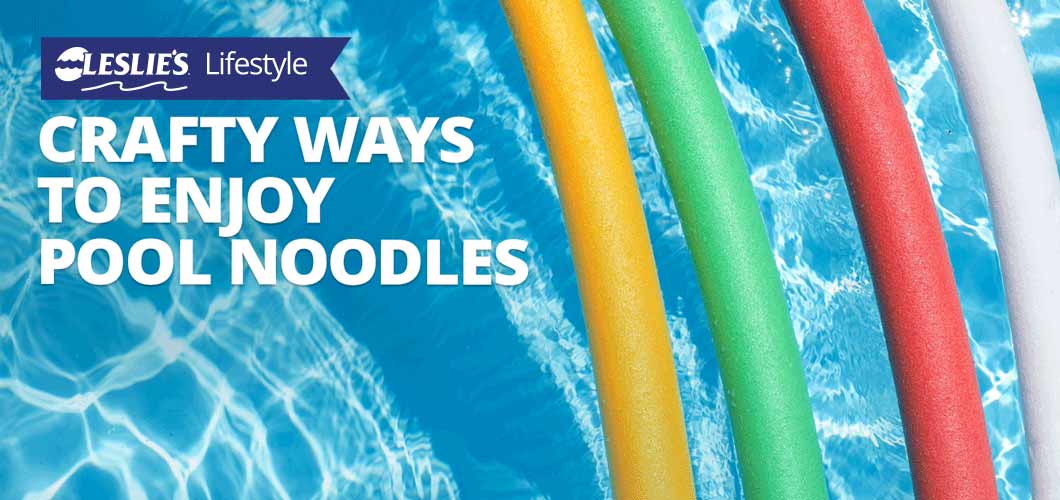 3 Crafty Ways to Enjoy Pool Noodles
Pool season is kicking off, and to celebrate the opening of backyard pools, we're bringing you some fun ideas of how to get creative with a classic toy you probably already have — pool noodles! From learning new words to inventive physical activity, we've rounded up three creative pool noodle craft time ideas from some of our Instagram friends. Grab your pool noodles, markers, and craft knives and let's get started!
Pool Noodle Sight Words
Supplies Needed:
Pool Noodles
Craft Knife
Permanent Marker
Plastic Bin (or Cardboard Box)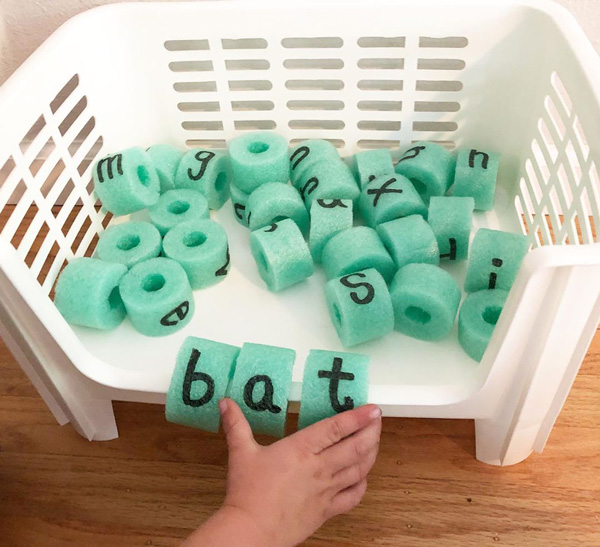 This pool noodle craft idea brings a fun way for little ones to learn new words! Simply cut a pool noodle into even-sized sections. Draw a letter on each pool noodle section to create simple sight words. Then, cut down one side of each section to create a notch. This notch will allow the pool noodle sections to be hooked onto the side of a plastic bin, cardboard box, or even a play pool. Want to try another adaptation? Use different colors of pool noodles and help your child to create and identify patterns.
Credit: Instagram user @weneedmoreglitter
Fishing for Noodles
Supplies Needed:
Pool Noodles
Craft Knife
Play Pool
Bucket
Child-size Net (often found in the toy aisle of your favorite store)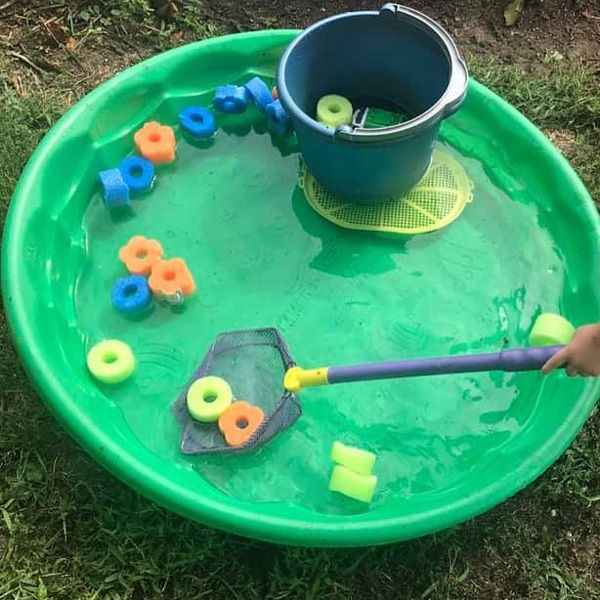 Toddlers will love fishing for pool noodle sections and scooping them into a bucket. This activity is great for building motor skills, as well as teaching about colors and sorting. For this craft, cut pool noodles into evenly sized sections. Fill a small play pool with water and then let your child fish for the "fish"! For older children, draw letters on the pool noodle sections and have them fish for simple words.
Credit: Instagram user @teetonmama
Pool Noodle Obstacle
Course
Supplies Needed:
Pool Noodles
Colorful Duct Tape
Small Ground Stakes (like you might use for a tent)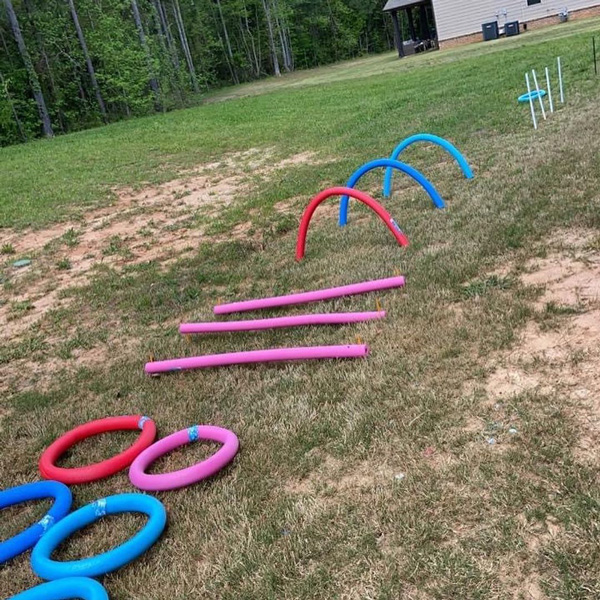 Use pool noodles to create a physical challenge for kids! For this craft activity, set up your pool noodles in a variety of ways to create obstacles to run, jump, and crawl through. Pool noodles can be formed into circles and taped together with colorful duct tape, laid out to jump over, and staked into the ground to create archways to crawl through. The possibilities are endless!
Credit: Instagram user @jrabbits5
Do you have any crafty ideas for using pool noodles in an unexpected way? Post them to Instagram and tag @lesliespoolcare. We can't wait to see what you come up with!
Leslie's makes every effort to provide accurate recommendations based upon current ANSI/APSP/ICC-5 2011 (R2022) standards, but codes and regulations change, and Leslie's assumes no liability for any omissions or errors in this article or the outcome of any project. You must always exercise reasonable caution, carefully read the label on all products, follow all product directions, follow any current codes and regulations that may apply, and consult with a licensed professional if in doubt about any procedures. Leslie's assumes no legal responsibility for your reliance or interpretation of the data contained herein, and makes no representations or warranties of any kind concerning the quality, safety, or suitability of the information, whether express or implied, including, without limitation, any implied warranties of merchantability or fitness for a particular purpose.