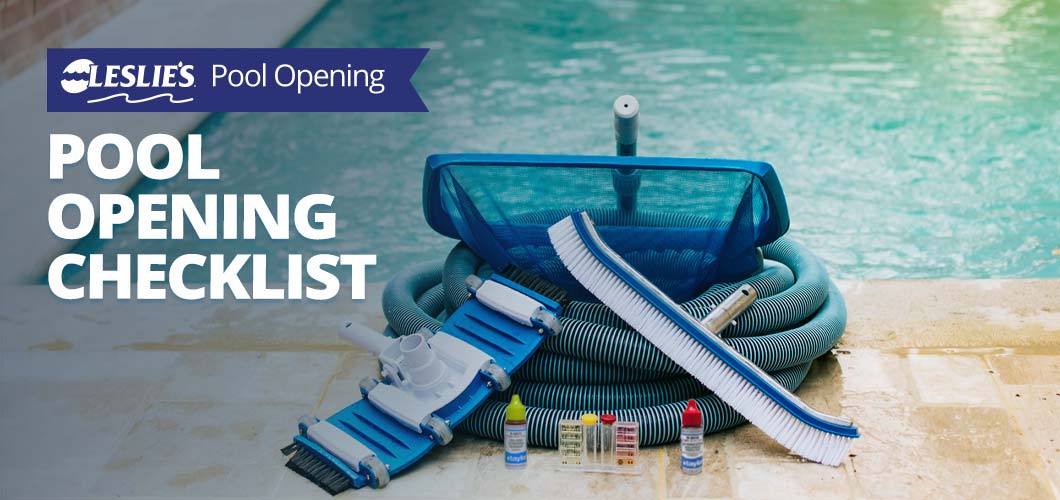 Leslie's Pool Opening Checklist
When the air gets warmer and the days get longer, you know that can only mean one thing — it's pool opening season! You've waited all winter to roll the cover off your pool and start preparing it for upcoming summer activities. And you're in luck, because we've put together a pool opening checklist to help the process run smoothly. So let's take a look at the supplies you'll need to get your pool ready for some fun in the sun.
Pool Opening Kits
The first item on our pool opening checklist is a Leslie's Pool Opening Kit. These pre-sized bundles include all the essential water chemicals you need to open your pool with ease. Leslie's Standard, Deluxe, and Premium kits include Chlor Brite shock, Algae Control algaecide, Ultra Bright Advanced Clarifier, and Stain & Scale Prevent Start-Up. The Deluxe and Premium kits also contain Perfect Weekly Start-Up, a 2–in–1 chemical containing enzymes and a phosphate remover.
PRO TIP: Before you start opening your pool, download the instructions for your Standard, Deluxe, or Premium Pool Opening Kit. These comprehensive instructions will guide you through each step of the pool opening process, and show you how and when to use the chemicals included in your kit.
Water Tests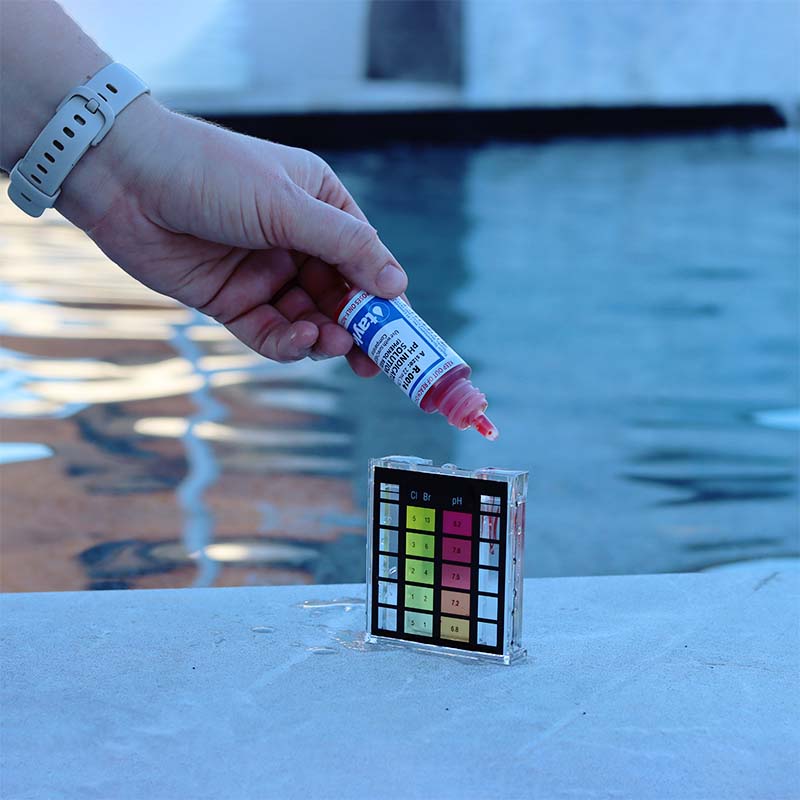 No pool opening process is complete without testing and balancing your pool water chemistry. Which is why pool test strips and kits are fundamental items on our pool opening checklist. However, before you grab your strips or testing reagents from last year, check the expiration date! Most test strips and kit reagents have a shelf life of roughly 24–36 months, and should be thrown out after that time. Expired testing materials can cause inaccurate water chemistry results, and thus incorrect balancing. Which brings us to our next topic...
Water Balancers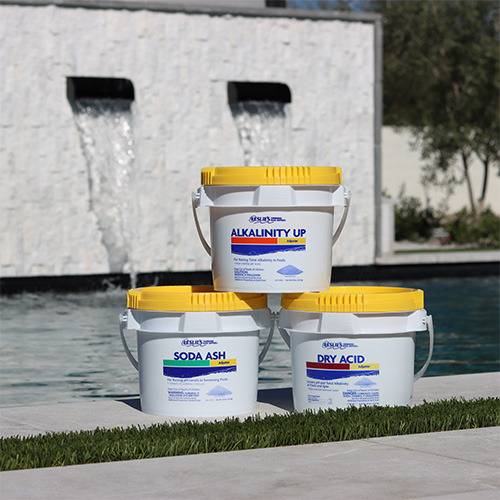 It's inevitable that your pool will need some water chemistry adjustments after its winter hiatus. Properly balancing your pool's water chemistry levels at the start of the season decreases the likelihood of your pool developing problems like algae or cloudy water later on. After testing your pool water, use the necessary water balancers to adjust chemistry levels so they're within the following ranges:
Leslie's Accublue® Water Tests
While at-home water test strips are one of the best ways to test your water, nothing beats the precision of Leslie's FREE in-store Accublue® water tests. Just bring a pool water sample into your neighborhood Leslie's for a complete 10-point analysis and customized water treatment plan. This process takes the guesswork out of balancing your pool water, and sets your pool up to stay healthy and safe all season.
Pool Cleaning Accessories
While you likely have most of these pool cleaning accessories already, pool opening is a great time to inspect your tools and replace anything old or damaged. A high-quality pool brush and leaf skimmer, telescoping pole, vacuum head, and vacuum hose are essential to keeping your pool clean and clear throughout the season. And if you're looking to make your regular pool cleaning even easier, upgrading to a high-tech automatic pool cleaner is the way to go!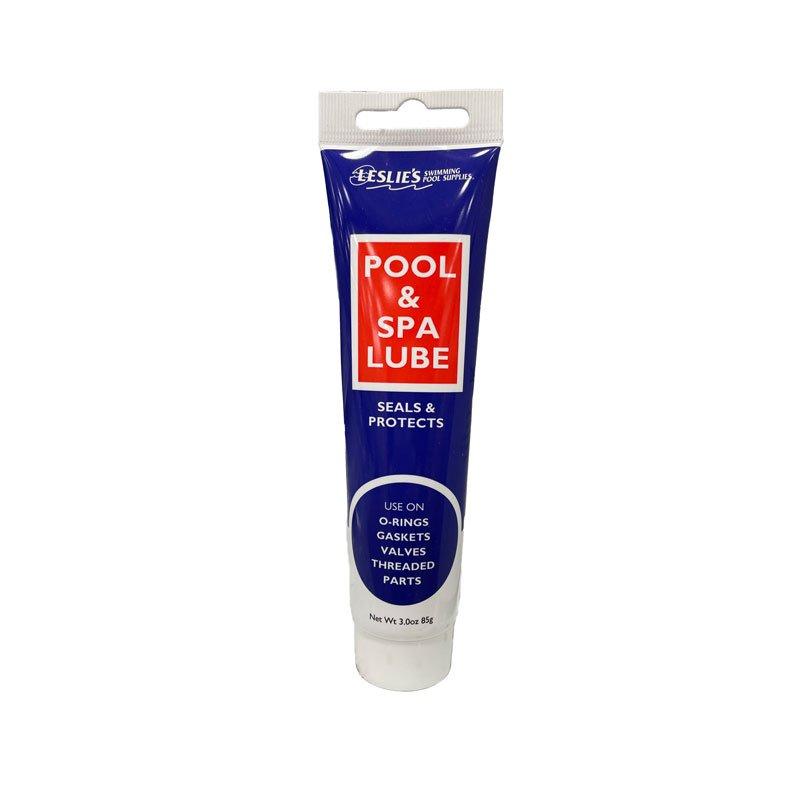 Pool Equipment Maintenance Supplies
After the long winter hibernation, your pool equipment will likely need a tuneup in preparation for the upcoming season. Pool lubricant and Teflon tape are a couple items you'll need to get your pool pump, filter, and other equipment in top shape. While reconnecting your pool equipment, apply the lubricant to all O-rings and gaskets. This ensures a strong seal, keeps the rubber from cracking, and prevents air and water leaks. Check the threaded fittings on your pipes and add a few layers of Teflon tape to tighten the connection and avoid leaks.
PRO TIP: Tired of your old, worn-out pool pump? Upgrade to a powerful, eco-friendly variable speed pool pump. These high-performing pumps easily handle the demands of swim season, and keep your pool fresh and clean all summer. They can also save you as much as 80–90% on your pool's energy bill, compared to a single speed pool pump.
Ladders, Diving Boards & Hand Rails
While reinstalling your pool ladders, diving board, and hand rails, inspect the hardware and screws. If needed, replace rusted, corroded, or broken pieces. And don't forget to grab a rail cover to avoid burned hands during the summer.
Solar Covers
Solar covers are a top must-have item on our pool opening checklist, thanks to the many benefits they offer. Lightweight and affordable, solar covers trap heat in your pool, and greatly reduce evaporation and chemical loss. Not to mention, solar covers increase your swim time by warming your pool early, so you have more time to enjoy it. And with the help of a solar reel, taking your solar cover off your pool is fast and simple.
Pool Accessories & Backyard Decor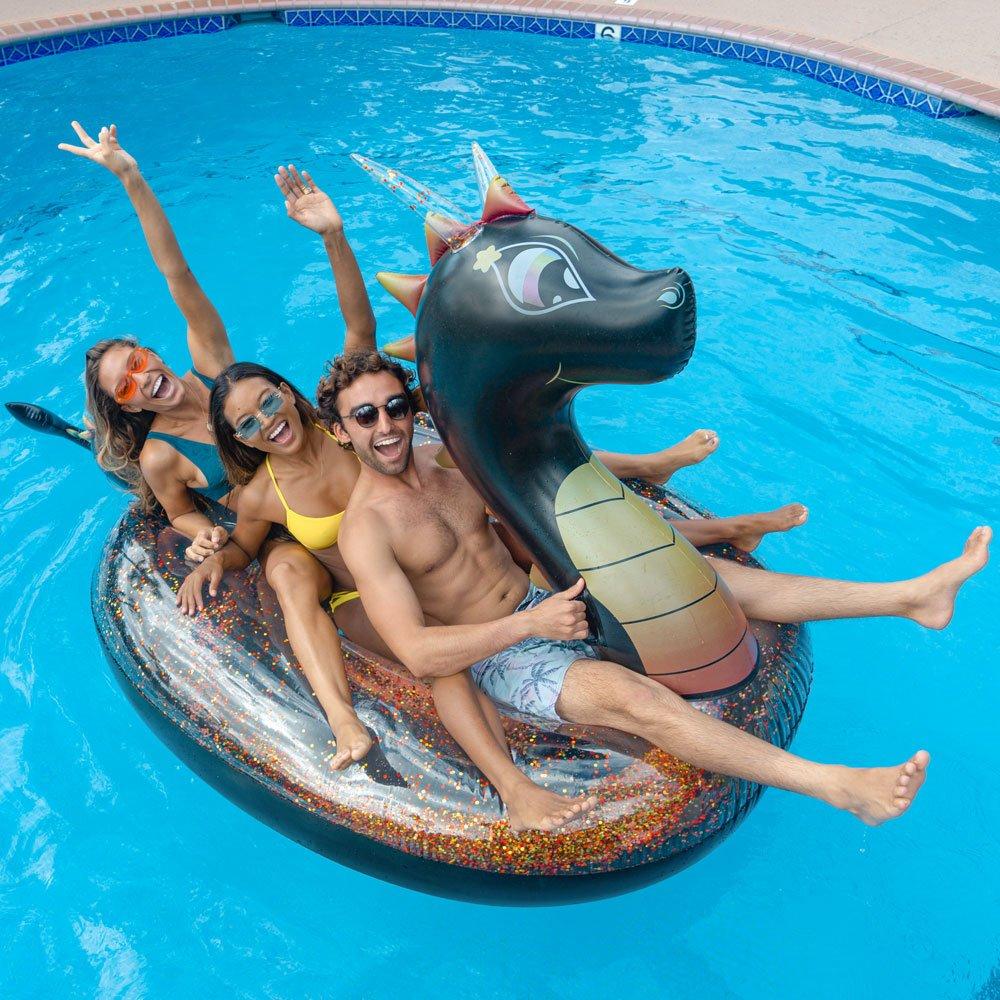 Get a head start on summer fun by stocking up on pool floats and games now. Already planning some summer pool parties? Be the talk of your neighborhood with our inflatable floats and motorized loungers. And no pool party is complete without pool games! Whether you're a football fan or a basketball buff, there's something for everyone to enjoy.
And don't forget about backyard entertainment and decor. Our elegant patio umbrellas, storage boxes, and fire pits will turn your backyard into a private oasis, perfect for a get-together. Add a waterproof Bluetooth speaker, and you'll be ready for an epic backyard bash.
---
Leslie's Pool Opening Services
While pool opening season is an exciting time for many pool owners, it can also be a bit overwhelming. If you want a more hands-off approach to opening your pool this year, look no further than Leslie's. Our pool opening services make it easier than ever to get your pool ready for summer. From removing the pool cover, to reassembling equipment, our expert pool techs do it all. Just schedule an appointment online, purchase a Pool Opening Kit, and before you know it, your pool will be ready for you to enjoy!
Leslie's makes every effort to provide accurate recommendations based upon current ANSI/APSP/ICC-5 2011 (R2022) standards, but codes and regulations change, and Leslie's assumes no liability for any omissions or errors in this article or the outcome of any project. You must always exercise reasonable caution, carefully read the label on all products, follow all product directions, follow any current codes and regulations that may apply, and consult with a licensed professional if in doubt about any procedures. Leslie's assumes no legal responsibility for your reliance or interpretation of the data contained herein, and makes no representations or warranties of any kind concerning the quality, safety, or suitability of the information, whether express or implied, including, without limitation, any implied warranties of merchantability or fitness for a particular purpose.