AccuBlue Home: The Total Solution for a Clean, Safe, and Beautiful pool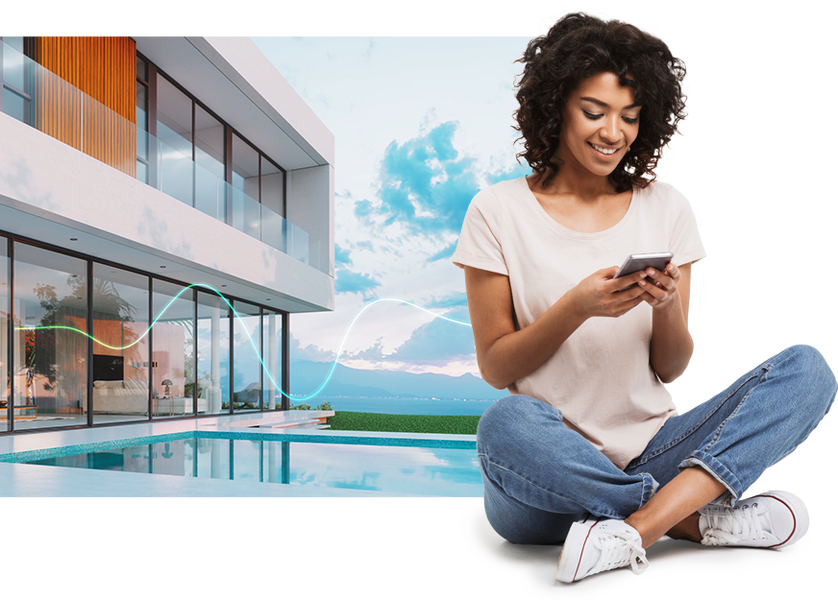 Stress-Free Pool Care From Your Smartphone
Introducing, AccuBlue Home®, the total solution for a clean, safe, and beautiful pool. Now you can get the reliability and accuracy of Leslie's in-store AccuBlue water testing and customized treatment plan within the convenience of your own home. Leslie's took our industry-leading AccuBlue technology and consultation experience from more than 50 million water tests and brought it into a sleek and modern device that pairs directly with the Leslie's app on your smartphone. The result is fast and precise results with step-by-step treatment instructions in 60 seconds.
Test and Treat with Confidence
When it comes to enjoying your pool or spa, nothing is more important than regular and comprehensive water testing for clean and safe water. Properly balanced water also helps improve the life of your pool or spa equipment. AccuBlue Home removes the guesswork from using test strips and eliminates another errand to run. You can test with confidence using the Leslie's app which provides treatment recommendations, plus an easy way to order any supplies needed to keep your water perfectly balanced.
Get started now »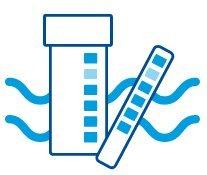 More comprehensive and accurate results than pool test strips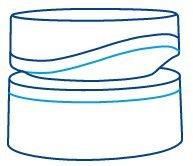 Proprietary water-testing technology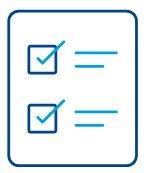 Industry-leading, 10-point water analysis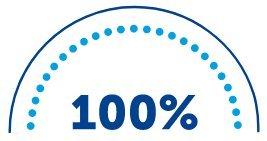 Customized water quality score and treatment plan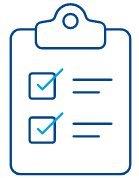 Product recommendations and step-by-step instructions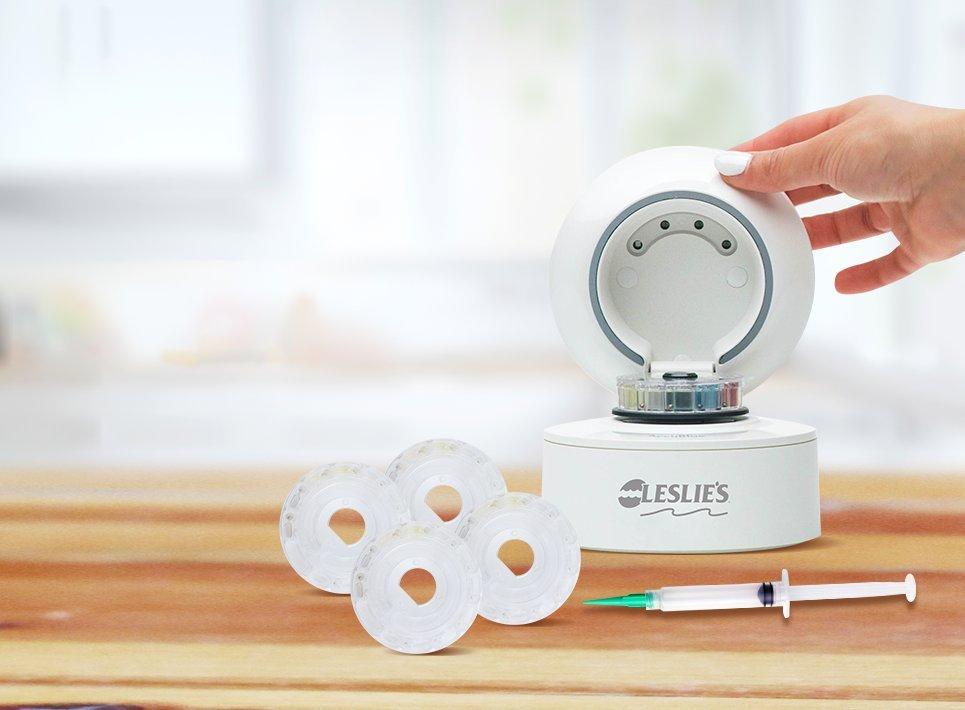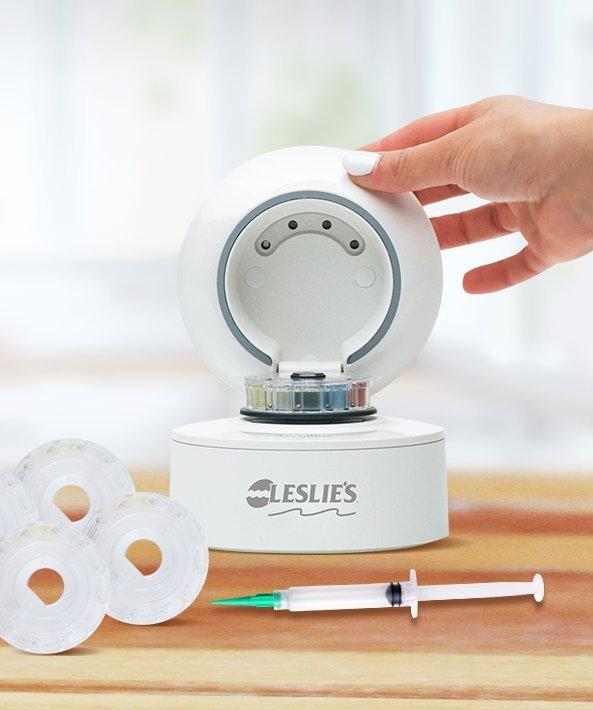 Membership Pays For Itself
The AccuBlue Home experience, at only $50 a month, pays for itself with a FREE device and $50 monthly credit that can be used in app, in store, and online to purchase the chemicals, supplies, and floats you need for a clean, safe, and beautiful pool. Your membership is flexible with the ability to pause1 or cancel2 anytime.
You Receive
$50 Monthly Credit
AccuBlue testing device
Unlimited water testing
Discounts on test disks
Your AccuBlue Home will arrive with everything you need to get started. With it, you'll receive the AccuBlue Home device, a supply of five water test disks and a syringe to fill the disks. Additional one-time use test disks and replacement accessories can be purchased online or through the Leslie's app.
Water Testing App
Getting precise water test results with a customized treatment plan at home is as easy as using Bluetooth to connect your Leslie's app with the AccuBlue Home device, setting up your pool profile, and running a test.
Download the free Leslie's app!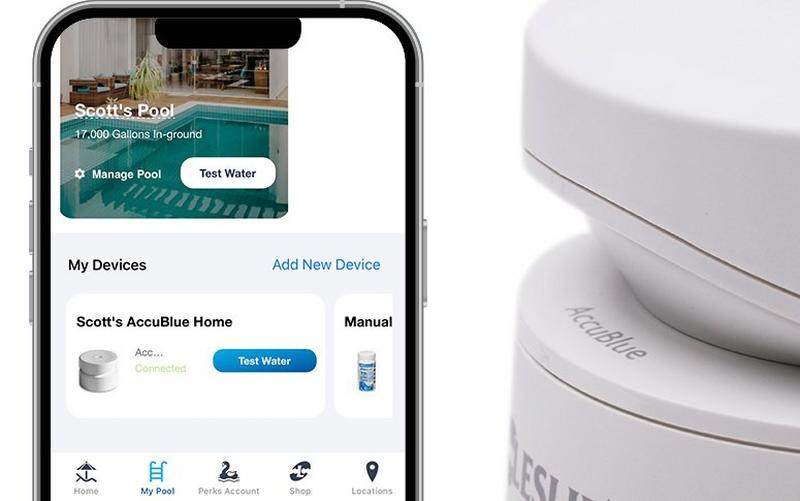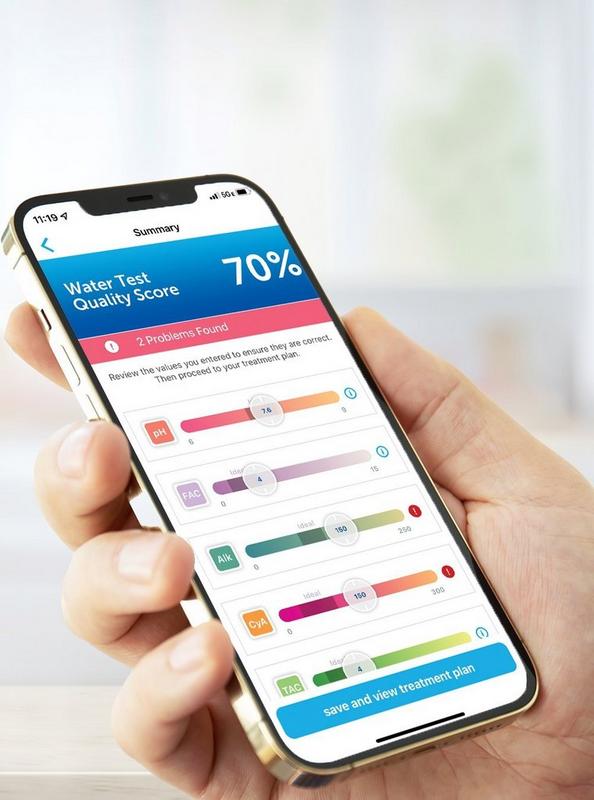 Results In 60 Seconds
AccuBlue Home is the quickest and most reliable at-home water test for pools and spas using chlorine, salt, or bromine as their primary sanitizer. In 60 seconds, your water test results are displayed for up to 10 vital water chemistry parameters.
Leslie's recommends that pool owners test at least weekly, and more frequently based on the number of swimmers or weather events. Owning a pool in an area with frequent weather events is no longer a problem when you have AccuBlue Home. You can run as many tests on demand as you want each week for optimal pool health.
After running a test in the Leslie's mobile app, simple step-by-step instructions will guide you to perfect water balance so you can always have a clean, safe, and beautiful pool.
AccuBlue Home tests the pool chemical ranges of 10 key parameters:
Free Chlorine
Total Chlorine
pH
Total Alkalinity
Calcium Hardness
Cyanuric Acid
Iron
Copper
Phosphates
Salt
Convenient Ordering
Your AccuBlue Home treatment plan will recommend the products you need to address any water issues you might have. Within the Leslie's app you can order products with just a few clicks and have them delivered to your home, or available for pick up in store. As an AccuBlue Home member, your order always ships for FREE.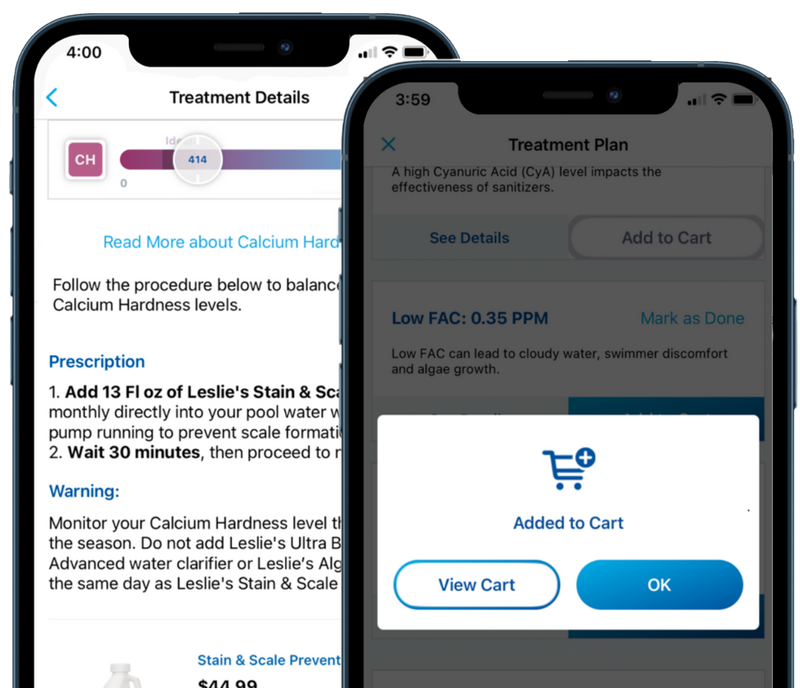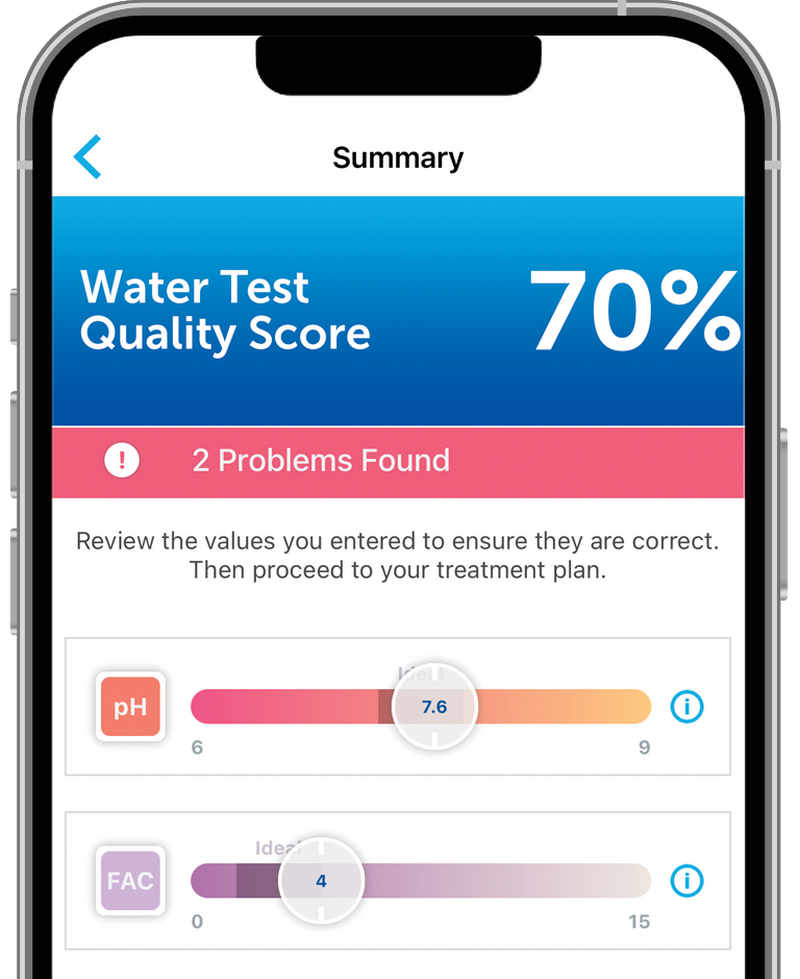 Advanced Technology
Utilizing water test disks, prefilled with reactants to provide proper readings, each test uses light wavelengths that pass through the water sample to precisely measure its chemistry makeup. The Leslie's app then takes the output from the device to present you with your water test results, a water test quality score, and customized treatment plan based on the results and any visible pool or spa issues you have seen.
Your test results, water test quality score, and treatment plan can be emailed, printed, or shared for later reference. A history of your tests are also available in the Leslie's app.
AccuBlue Home delivered FREE to your doorstep
AccuBlue Home delivered FREE to your doorstep
Frequently Asked Questions
Everything you need to test your pool water and generate comprehensive customized treatment plans is included with your AccuBlue Home device. You will receive five AccuBlue test disks and all the accessories needed to fill the disks and operate your device. Additional one-time use testing disks are available for purchase online at
https://lesliespool.com/
.
Syringes should be cleaned between water samples. Pump air in and out of the syringe a few times to clear the previous sample or rinse the syringe with a small amount of your next water sample before collecting a sample to test.
The AccuBlue membership credits will expire 365 days after issuance.
You will receive a $50 AccuBlue Membership Credit card every month when your active AccuBlue Home Membership fee is charged. The AccuBlue Home Membership Credit card, along with a PIN code, will be delivered to your email inbox. You can print the AccuBlue Membership Credit card online at https://lesliespool.com/, in the Leslie's mobile app, or in your local Leslie's store.
Yes, you can pause your subscription for up to four months, or skip a single month during any twelve month period without having to return your AccuBlue Home Device to Leslie's. You can pause your membership by logging in to your Leslie's account at http://lesliespool.com. To pause your membership for more than one month, login to your Leslie's Pool Perks account, go to "Manage Subscriptions," and click the "Pause" button on the AccuBlue Home Membership order to pause. To skip your membership for only one month, login to your Leslie's Pool Perks account, go to "Manage Subscriptions", and click "See Upcoming Orders". You can then click "skip" next to the month you'd like to skip. You will receive an email confirmation once your membership is successfully skipped or paused.
Your AccuBlue Home membership provides the total solution for a clean, safe, and beautiful pool. Specifically, the membership includes an AccuBlue Home device, $50 in AccuBlue membership credits issued each month you're actively enrolled in the program, and exclusive access to purchase test disks at a discounted rate. The device enables you to test your pool water in 60 seconds and generate a comprehensive and easy to follow prescription and treatment plan through the Leslie's mobile app. The AccuBlue Membership Credits can be used to purchase any products from Leslie's and are good for 12 months after being issued. Finally, should you have any questions, your membership includes dedicated customer support for AccuBlue Home members.
Already a member or have more questions? Visit the resource center.
Click here to read our AccuBlue Home membership agreement.
1 You may pause your membership for up to four months during any twelve-month period.
2 You are required to return the AccuBlue Home™ device if you cancel your membership.