The Best Red, White, and Blue Pools
The arrival of the 4th of July means summer and swim season are in full swing. It also means it's time to celebrate our country's Independence Day. Enjoying the holiday fun in the pool is great, but enjoying it in and around a pool decked out with our nation's colors is even better. For inspiration, check out this collection of some of the most patriotic Red, White, and Blue pools we've seen!
Flags, Floats and More!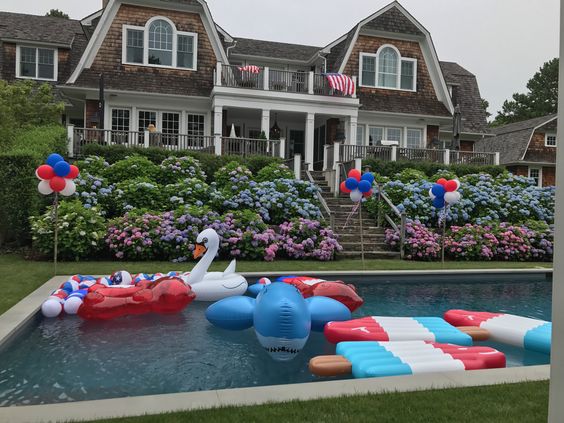 Most patriotic-themed pools feature red, white, and blue in flag form, balloon form, and/or float form. This beautiful house and pool went for all three, which is always a strong choice. Talk about a classic Americana feel!
Credit: @kerenprecel
LIKE WHAT YOU SEE? Many floats featured in this post, and more of our other top choices, can be found at your local Leslie's store or here on lesliespool.com. Check out our full selection to find your favorites today!
Wacky, Wavy, Inflatable Pool Style!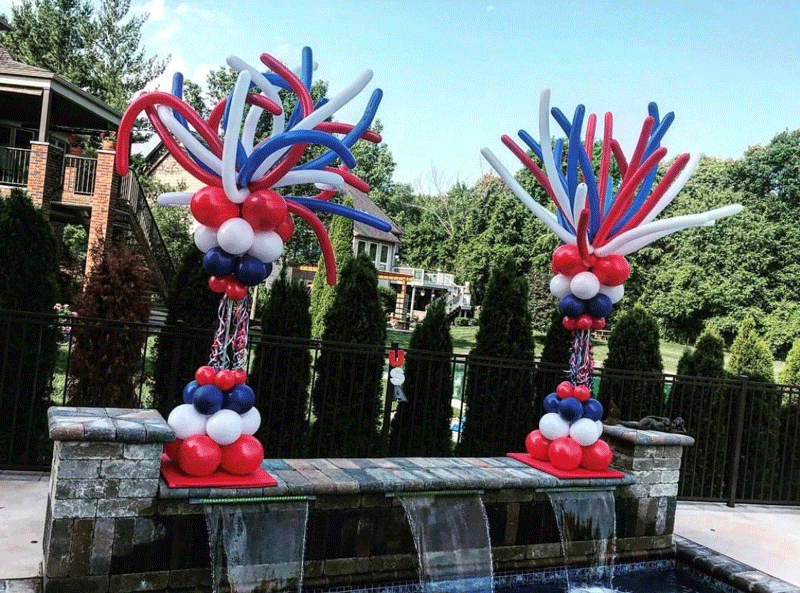 This setup will inspire you to either belt out the "Star-Spangled Banner" or consider buying a used car. Either way, it's a festive option for decorating your backyard for the holiday. You probably don't want one of those bundles falling in the water, though; getting it out might be quite a spectacle.
Credit: @party__paradise
More Balloon Bonanza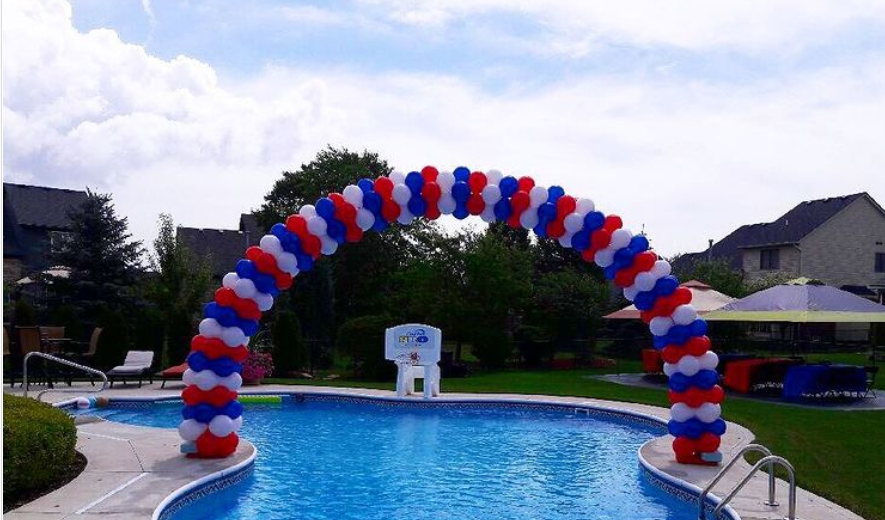 It might not be quite as impressive as the one in St. Louis, but this arch adds quite a patriotic punch to this pool. Hopefully this house has a nice view of some fireworks on the 4th, because being in the water looking over that arch at a quality pyrotechnic performance sounds like a blast (see what we did there?)!
Credit: @party__paradise
Simply Stars and Stripes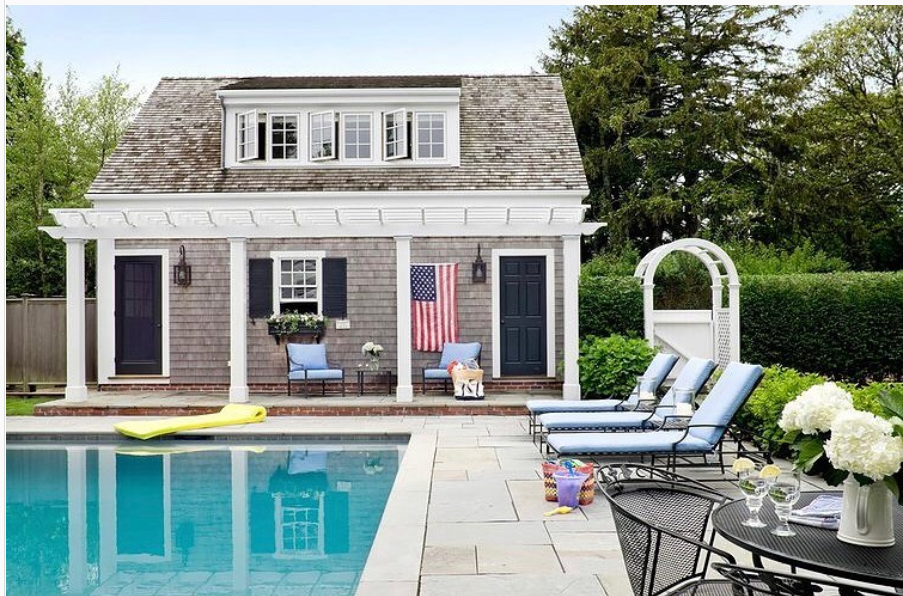 A simple American flag will always be enough. This stylish poolhouse, adorned with Old Glory, exudes the perfect amount of understated appeal. And the best part is that this particular patriotic pool decoration is one that's appropriate all year long.
Credit: @carterfamilyranchhome
Red, White & Blue ... with a View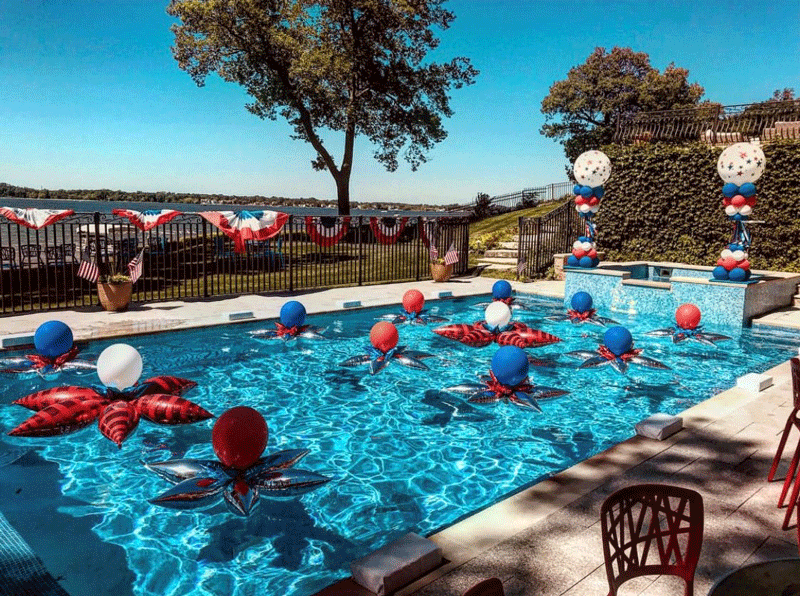 This backyard is pretty spectacular on its own, but the variety of top-notch decorations make it an ideal setting for any holiday celebration. We're especially fans of the bunting; it gives off a similar vibe to Major League Baseball Opening Day — another timeless staple of America.
Credit: @party__paradise
Patriotic Pool Inflatables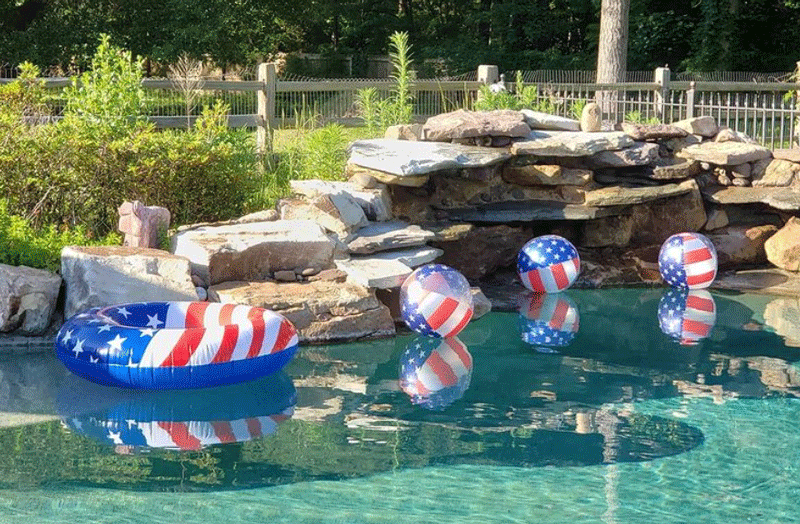 When in doubt, tossing a few appropriately-themed inflatables into the pool always does the trick. Benefits of this patriotic pool strategy include minimal clean-up and the functionality of being able to float on your U.S.A. pride! The balls are a nice touch, and they're easy fun for the kids or dogs.
(Speaking of dogs, check out the Instagram page that this pool came from if you love pictures of pups.)
Credit: @caninekaleidascope
Awaiting the Apple Pie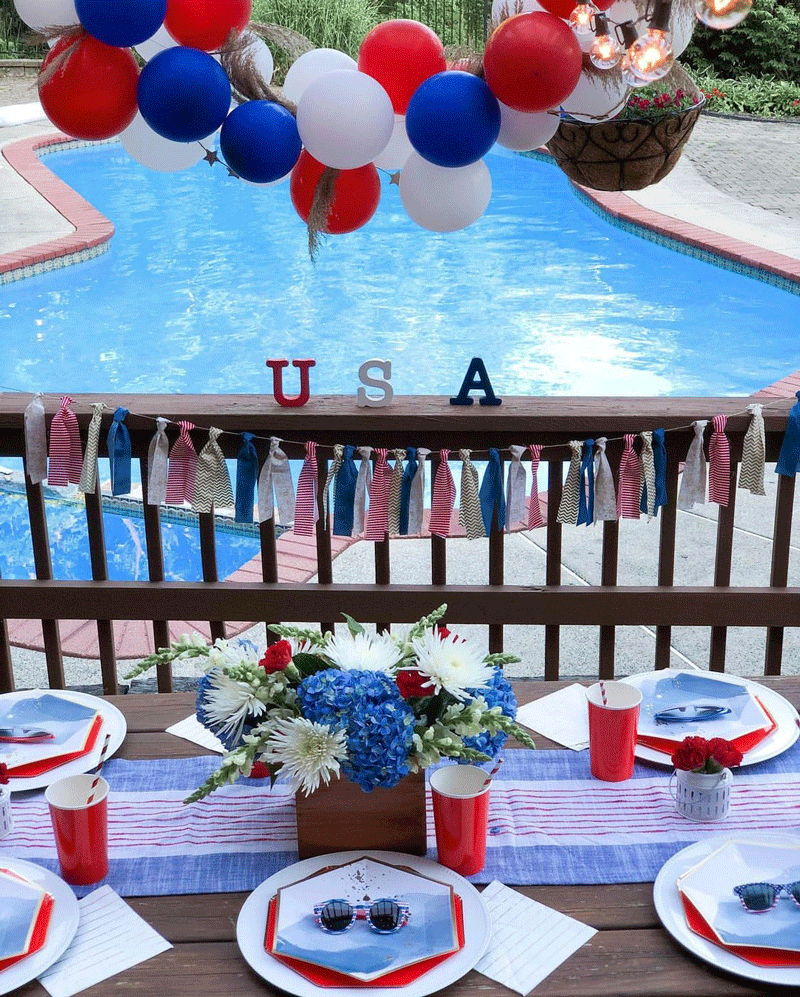 This 4th of July poolside dining setup is excellent. We can practically taste the grilled delights that will be enjoyed around this table. And the red, white, and blue glasses are a great touch to make sure everyone is participating in the holiday experience. 10 out of 10 would enjoy a fun meal and jump in the pool!
Credit: @rustychicdecor
BYOP: Bring your own Party!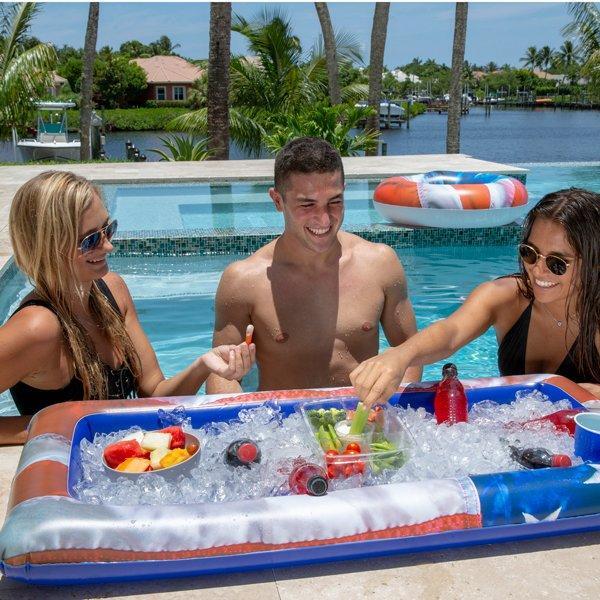 Heading to a friend's or family member's house and want to bring some patriotic pool pride with you? Or maybe you just want something quick and easy for your own pool. We have a great collection of red, white, and blue items — including a Stars and Stripes Buffet Inflatable Cooler, a Stars and Stripes Inflatable Sun Chair, and other favorites.
For other backyard ideas or expert advice on all things pool and spa, stop by your local Leslie's and ask how they can help you make perfect poolside memories.
Leslie's makes every effort to provide accurate recommendations based upon current ANSI/APSP/ICC-5 2011 (R2022) standards, but codes and regulations change, and Leslie's assumes no liability for any omissions or errors in this article or the outcome of any project. You must always exercise reasonable caution, carefully read the label on all products, follow all product directions, follow any current codes and regulations that may apply, and consult with a licensed professional if in doubt about any procedures. Leslie's assumes no legal responsibility for your reliance or interpretation of the data contained herein, and makes no representations or warranties of any kind concerning the quality, safety, or suitability of the information, whether express or implied, including, without limitation, any implied warranties of merchantability or fitness for a particular purpose.