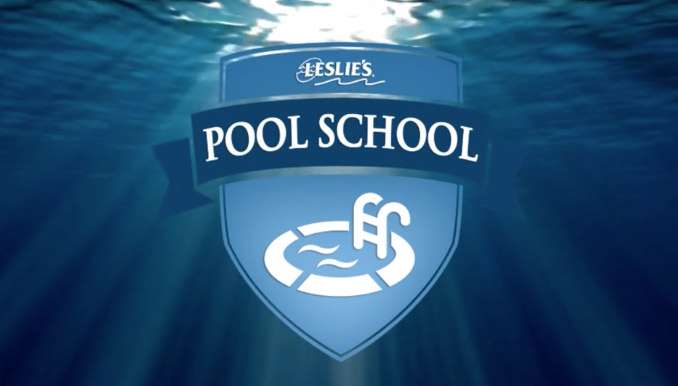 Pool School - Above Ground Pools
Today we discuss how to open an above ground pool and provide "Summer Fun Made Easy." In this episode, our pool experts will provide pro tips to get your Above Ground Pool swim-ready in no time!
There are many differences between Above Ground and In-Ground Pools, including the filtration equipment and pool surface. That being said, Above Ground Pool owners need to treat and maintain their pools with different chemicals and products. For example, we recommend using a Vinyl Bristle Brush to sweep the vinyl pool liner. We also share tips on how to inspect your Pool Liner before spring opening.
What chemicals do pool owners need for a successful spring opening? We recommend starting with the 3 core objectives: Sanitize, Shock and Prevent. Each pool is different, so make sure to bring your water into your local Leslie's store for a Free 10-Point AccuBlue® Water Test.
Special thanks to Chris Marcano from Natural Chemistry for his helpful expert tips and pool care advice!
Leslie's makes every effort to provide accurate recommendations based upon current ANSI/APSP/ICC-5 2011 (R2022) standards, but codes and regulations change, and Leslie's assumes no liability for any omissions or errors in this article or the outcome of any project. You must always exercise reasonable caution, carefully read the label on all products, follow all product directions, follow any current codes and regulations that may apply, and consult with a licensed professional if in doubt about any procedures. Leslie's assumes no legal responsibility for your reliance or interpretation of the data contained herein, and makes no representations or warranties of any kind concerning the quality, safety, or suitability of the information, whether express or implied, including, without limitation, any implied warranties of merchantability or fitness for a particular purpose.