Identify Your Spa Part or Hot Tub Part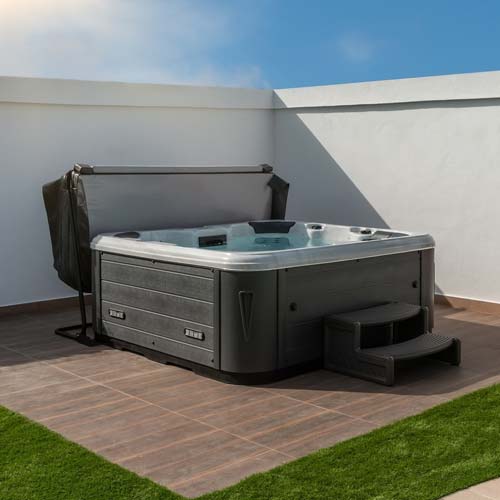 One of the hardest things about selling spa parts for the spa industry is that there are 1,000s upon 1,000s of spa parts from all kinds of different manufacturers. Because of this, it has been very difficult to have all of those parts listed on our site.
In most circumstances, however, we can get you the spa part you need, even when you can't find it on our website, or even on any website. For example, most Hot Springs, Sundance, Jacuzzi, and Balboa parts aren't listed on our site but we have extensive catalogs and databases we can use to locate these parts for you.
Another place on our site that doesn't always have every part listed is the Spa Jet section. Most jets come in a variety of colors and textures. Because of that we don't have the ability to have all of these jets on our site but if you happen to be in this section and find a jet that looks similar to yours but perhaps isn't the right color don't hesitate to call in or send us an email. Most likely we will have the jet that you need available.
We can even obtain parts officially de-listed as obsolete, when stock still exists in distribution. Many times, a comparable part used and made by a different manufacturer may work for older, de-listed and obsolete spa parts.
And then there are just those hot tub parts that are from smaller manufacturers, from very old spas or maybe you just don't know where to look. The best thing to do in those situations is to email us a picture along with the measurements and any numbers that happen to be listed on the part. From there our experienced technicians and staff should be able to match the part for you.
So again - if you're looking for a hot tub part, no matter how rare, or difficult it is to find - we are here to help you find the correct spa parts - fast!
Leslie's makes every effort to provide accurate recommendations based upon current ANSI/APSP/ICC-5 2011 (R2022) standards, but codes and regulations change, and Leslie's assumes no liability for any omissions or errors in this article or the outcome of any project. You must always exercise reasonable caution, carefully read the label on all products, follow all product directions, follow any current codes and regulations that may apply, and consult with a licensed professional if in doubt about any procedures. Leslie's assumes no legal responsibility for your reliance or interpretation of the data contained herein, and makes no representations or warranties of any kind concerning the quality, safety, or suitability of the information, whether express or implied, including, without limitation, any implied warranties of merchantability or fitness for a particular purpose.