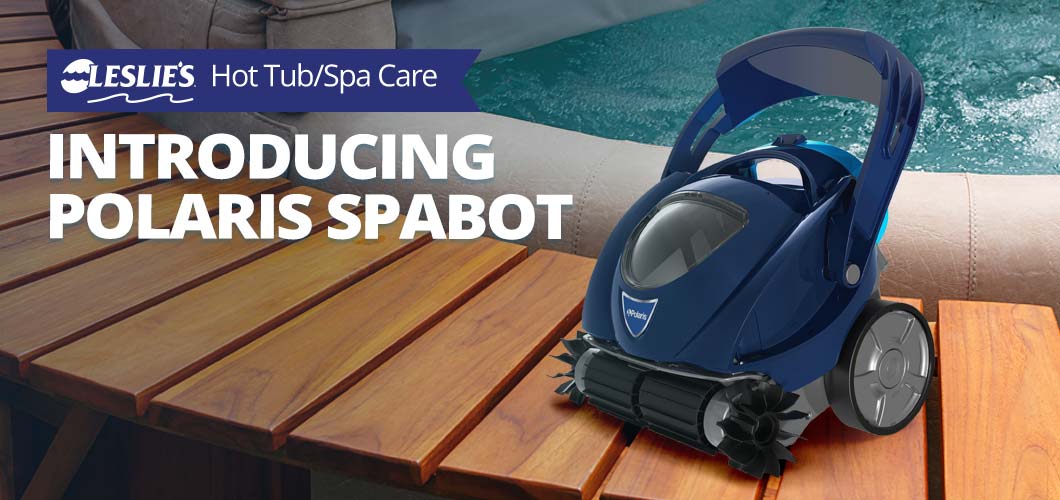 Introducing Polaris SpaBot: The World's First Automatic Spa Cleaner
Keeping your spa clean and well maintained is essential for an enjoyable and relaxing experience. However, manual cleaning can be a time-consuming and labor-intensive task. That's where the world's first, Polaris SpaBot Automatic Spa Cleaner, comes to the rescue. With its cutting-edge technology, lithium-ion powered batteries, and powerful cleaning capabilities, the Polaris SpaBot takes the hassle out of spa maintenance, allowing you to spend more time enjoying your oasis of relaxation.
Effortless Cleaning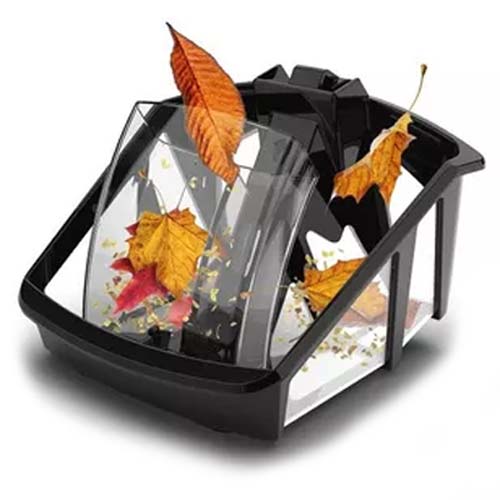 Experience the convenience of the Polaris SpaBot with its 4-hour charging cycle, allowing you to simply plug it into an indoor outlet between cleaning cycles to enjoy a refreshing 60-minute cleaning session. The SpaBot is designed to effortlessly clean your spa from top to bottom, leaving it sparkling clean and ready for use.
Equipped with advanced robotic technology, it navigates your spa with ease, maneuvering around obstacles and reaching every nook and cranny. Whether it's dirt, debris, or even stubborn algae, the SpaBot's powerful suction and scrubbing brushes effectively remove them, ensuring an enjoyable spa environment.
Its easy-access filter canister holds up to 1 liter of debris, and the transparent lid makes it easier to see captured debris and contaminants. The canister is effortless to remove and clean, ensuring hassle-free maintenance.
SpaNav™ Navigation
One of the standout features of the Polaris SpaBot is its intelligent navigation system. Powered by smart sensors, it maps out your spa's layout and efficiently cleans every inch of the surface. It cleverly avoids getting stuck in corners and is cordless, providing an uninterrupted cleaning performance. Sit back, relax, and let the SpaBot do the hard work for you.
Versatility and Convenience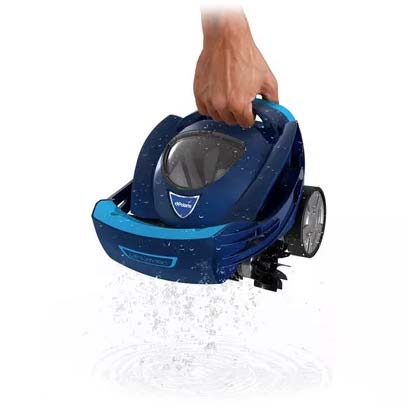 The Polaris SpaBot is a versatile cleaner that can tackle various spa surfaces, including tile, vinyl, acrylic, and fiberglass. It efficiently scrubs away dirt and grime without causing any damage to the delicate surfaces. Additionally, it can handle different water temperatures and chemical levels, making it compatible with a wide range of spa environments.
Operating the Polaris SpaBot is a breeze. Simply slide a button to turn it on, place it in your spa, and let it take over. Whether you want a quick spot cleaning or thorough deep clean, the SpaBot offers cleaning options to suit your needs.
When you're done, Spabot's Float Finish™ technology enables end-of-cycle buoyancy, which brings the cleaner to the surface for easy retrieval.
Conclusion
The Polaris SpaBot Automatic Spa Cleaner is the first of its kind when it comes to spa maintenance. Its intelligent navigation, powerful cleaning performance, and user-friendly operation takes the hard work out of keeping your spa clean and guarantees a hassle-free experience. Say goodbye to manual scrubbing and hello to more time spent enjoying your spa oasis with the Polaris SpaBot. Invest in this innovative, energy-efficient cleaner and indulge in a consistently pristine and enjoyable spa environment.
Leslie's makes every effort to provide accurate recommendations based upon current ANSI/APSP/ICC-5 2011 (R2022) standards, but codes and regulations change, and Leslie's assumes no liability for any omissions or errors in this article or the outcome of any project. You must always exercise reasonable caution, carefully read the label on all products, follow all product directions, follow any current codes and regulations that may apply, and consult with a licensed professional if in doubt about any procedures. Leslie's assumes no legal responsibility for your reliance or interpretation of the data contained herein, and makes no representations or warranties of any kind concerning the quality, safety, or suitability of the information, whether express or implied, including, without limitation, any implied warranties of merchantability or fitness for a particular purpose.