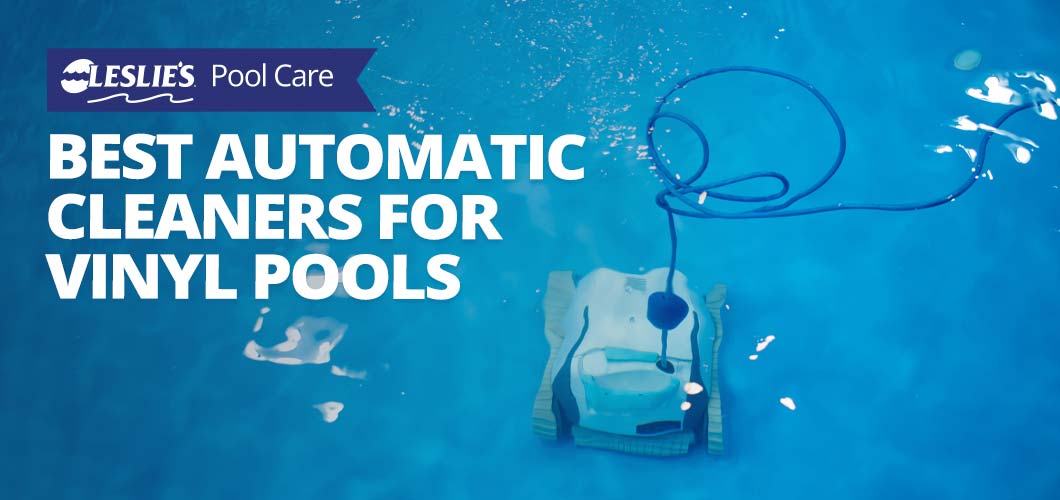 Best Automatic Cleaners for Vinyl Pools
Are you looking to up your vinyl pool cleaning game? Well, you're in luck, because we've put together a list of the best automatic cleaners for vinyl pools! Whether you're shopping for a suction side, pressure side, or robotic cleaner, this guide will help you find the best automatic cleaner for your vinyl pool.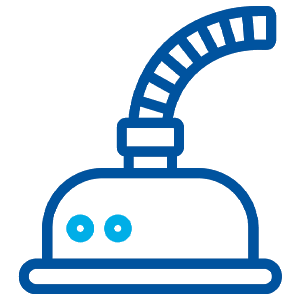 The Importance of Using a Vinyl-Friendly Cleaner
Not all pool surfaces are created equal, and neither are all automatic pool cleaners. Vinyl-lined pools are more sensitive and susceptible to surface damage than concrete or gunite pools. Automatic pool cleaners designed for vinyl pools have soft and smooth wheels and cleaning mechanisms to protect the vinyl lining. Using the wrong automatic cleaner in your vinyl pool may result in surface scrapes, tears, or more severe damage. The following pressure side, suction side, and robotic pool cleaners are all suited for use in a vinyl-lined pool.
Pressure Side Cleaners for Vinyl Pools
Pressure side automatic cleaners are a great option for vinyl pools, because they are cost effective and preserve your pool filter. These cleaners connect to your pool system's return jet and use the water pressure to move around the pool. The bag attached to the cleaner collects dirt, leaves, and other debris directly, keeping it out of the filter. This means a longer filter lifespan and less filter cleaning! Let's take a closer look at some of the top-rated pressure side cleaners.
Polaris 280
The Polaris 280 is one of the most dependable pressure side cleaners on the market. It's been Polaris' most popular pool cleaner for years, and with good reason. Double venturi jets give the cleaner great suction and speed, and the 31-feet of hose guarantee it will clean every inch of your pool. With a 1-year manufacturer's warranty and easy-to-find parts, this cleaner is a breeze to maintain and repair. Keep in mind that the Polaris 280 requires a separate booster pump. Even with the added cost of a booster pump, the cleaner is still one of the most affordable solutions available.
Polaris 380
Sharing many of the same features as the Polaris 280, the Polaris 380 is a top-rated pressure side cleaner, and a great choice for vinyl pools. Just like the 280, the Polaris 380's unique three-wheel design allows for effortless navigation and maneuverability around your pool. The standout feature of the Polaris 380 is the addition of a third venturi jet, which gives the unit increased cleaning power and speed. A separate booster pump is required for both the Polaris 280 and the 380 models.
Kreepy Krauly Letro Legend
Pentair's Kreepy Krauly Letro Legend pressure side cleaner is the only "creepy crawly" you want in your inground vinyl pool! The Letro Legend features a large capacity debris bag with a convenient twist-lock mechanism for hassle-free emptying after a cleaning cycle. With powerful front-wheel drive, this 4-wheeler cleaner has excellent traction, even on steep inclines.
Unlike the Polaris 280 and 380, the Letro Legend does not require a separate booster pump, making this cleaner an affordable option for pool owners. An ample 30-feet of hose provides plenty of length for the cleaner to reach every spot of your pool's interior.
Suction Side Cleaners for Vinyl Pools
Suction side cleaners are a great option for vinyl pools for several reasons. For starters, they do not require an additional booster pump, so there is less equipment to purchase and maintain. Suction side cleaners also do not have a self-contained debris bag, which eliminates the need to empty and clean the cleaner. However, a slight downside to suction side cleaners is that all the debris gets passed into your pool filter. This could mean backwashing more often for sand or D.E. filters, or cleaning the filter cartridge more often.
Zodiac MX8
Powerful and efficient, the Zodiac MX8 is consistently a top choice for pool owners with large or deep vinyl pools. One of the best features of the MX8 is its superior compatibility with low-flow pool pumps. Dual cyclonic suction enables the MX8 to provide unparalleled vacuum power and the ability to work at full capacity with low-flow pumps, like 2-speed or variable speed pumps. This feature allows pool owners to cut back on energy costs, while not sacrificing their pool's cleanliness.
Zodiac MX6
The Zodiac MX6 is a compact, lighter version of its big brother, the Zodiac MX8, and has many of the same great cleaning features. Featuring a 30-foot twist-lock hose for quick and easy connection, the MX6 is ideal for medium-sized pools with a maximum depth of 6-feet. The MX6's flow regulator controls excess water flow, and allows the cleaner to work with lower-powered pool pumps. And thanks to the Cyclonic Suction feature, the MX6 provides superior suction and wall-climbing capabilities.
Hayward Pool Vac XL
While all the cleaners listed above work well on all pool surfaces, the Hayward Pool Vac XL has a model that is specifically designed for vinyl pools. Built-in AquaPilot technology lets you pre-program the cleaner's steering for a spotless, full coverage clean. And for added cleaning power and efficiency, the Hayward In-Line Leaf Canister traps large debris before it heads into the pool skimmer.
Robotic Cleaners for Vinyl Pools
Robotic pool cleaners require the least work for pool owners. With the latest advancements in pool equipment technology, these cleaners are just as safe as other types of cleaners. Most robotic pool cleaners also have a remote-controlled option, which allows you to direct the cleaner if you just need to hit a few dirty areas. Robotic pool cleaners have self-contained debris bags, and they operate independently of your pump and filter system, so there's less strain on your pump and less debris in your filter. Robots tend to be a little more expensive than other cleaner types, but the up-front investment lets you spend more time swimming and relaxing by the pool!
Dolphin E10
The Dolphin E10 is one of the most affordable robotic pool cleaners on the market. This energy-efficient automatic cleaner has a 40-foot hose, and is ideal for both small inground pools and above ground pools. The Dolphin E10 robot's quick-speed active brushing eliminates stubborn algae and dirt with ease in just 1.5 hours. In addition, its "plug and play" feature makes it a breeze to use with just the touch of a button.
The large top-load net canister makes cleaning out debris easier than ever. Designed to be 8x more energy efficient than suction and pressure side pool cleaners, the Dolphin E10 is a reliable robotic pool cleaner designed to meet your needs.
Polaris P825
Powerful cleaning, all-terrain treads, and an easy to clean filter canister make the Polaris P825 one of the best robotic vinyl pool cleaners. The Polaris P825 is equipped with Cyclonic Vacuum Technology, which suspends debris inside the canister to maintain optimal suction during the cleaning cycle. Additionally, the Surface Control System™ helps the P825 adapt to changes on the pool surface and improves climbing ability.
The Push'N Go® filter canister opens easily with the touch of a button, providing a simple, almost hands-free way to empty the filter. Just remove the filter, rinse it off, and put it back before the next cleaning cycle!
Dolphin Proteus DX3
If you're looking for a high-powered, high-tech robotic cleaner for your vinyl pool, the Dolphin Proteus DX3 is it. With innovative scanning abilities, the Proteus DX3 maps out your pool to determine the best and most efficient cleaning route. The sturdy tread and scrubber provide the cleaner with excellent wall-climbing traction, all while being gentle enough for vinyl liners. And to top it off — literally — the top-load filter allows for simple access and debris removal after each cleaning cycle.
If you're looking for even more convenience, grab the Dolphin Robotic Pool Cleaner Caddy to make transporting and storing your DX3 even easier!
---
Keeping your vinyl-lined pool clean and dirt free doesn't have to be a time-consuming chore! Vinyl-friendly automatic pool cleaners are the best way to cut your pool cleaning time in half. Before purchasing your new automatic cleaner, verify that it is safe for your pool's vinyl liner. Stop in to your local Leslie's to see our selection of automatic pool cleaners, and speak with one of our expert associates about the best option for you.
Leslie's makes every effort to provide accurate recommendations based upon current ANSI/APSP/ICC-5 2011 (R2022) standards, but codes and regulations change, and Leslie's assumes no liability for any omissions or errors in this article or the outcome of any project. You must always exercise reasonable caution, carefully read the label on all products, follow all product directions, follow any current codes and regulations that may apply, and consult with a licensed professional if in doubt about any procedures. Leslie's assumes no legal responsibility for your reliance or interpretation of the data contained herein, and makes no representations or warranties of any kind concerning the quality, safety, or suitability of the information, whether express or implied, including, without limitation, any implied warranties of merchantability or fitness for a particular purpose.