Pentair - Kreepy Krauly Legend LL505G Pressure Side Automatic Pool Cleaner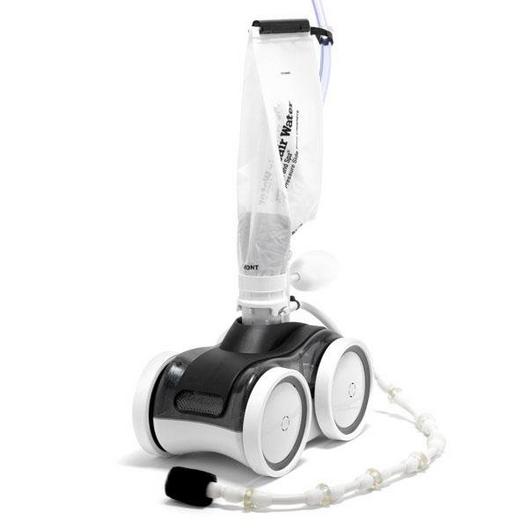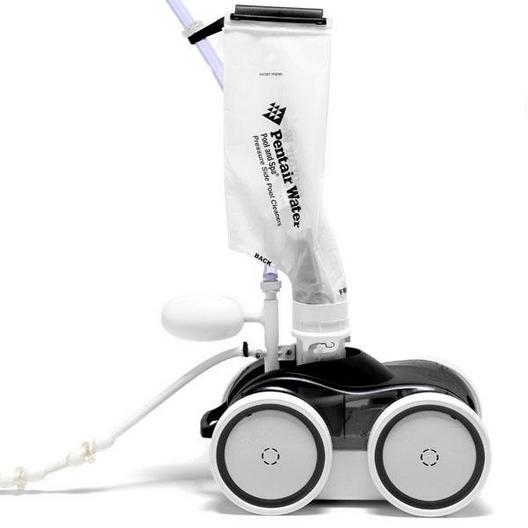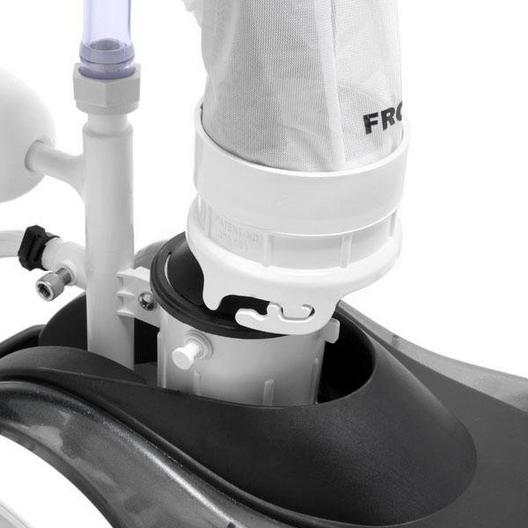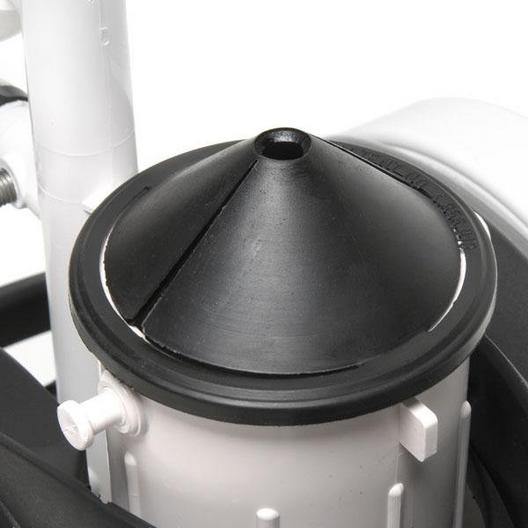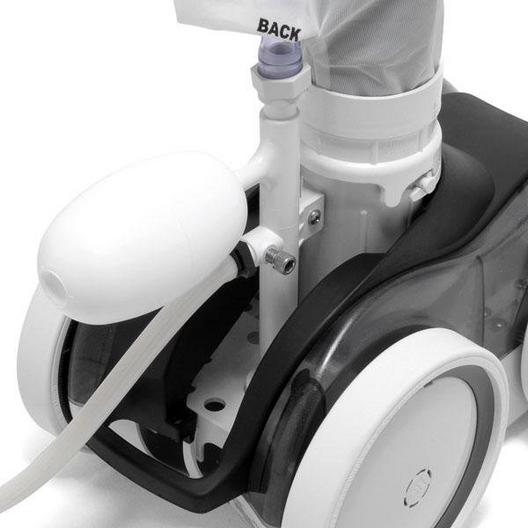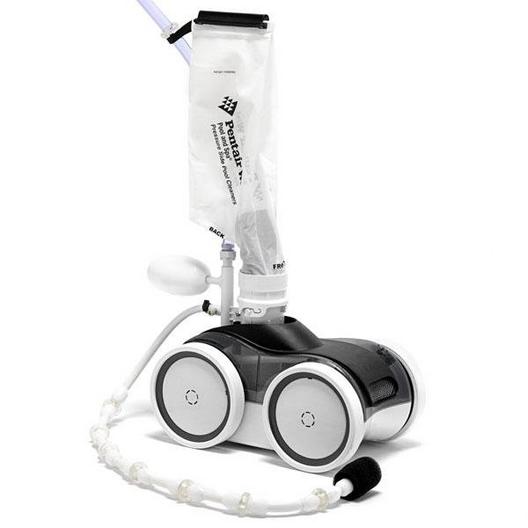 The Pentair Kreepy Krauly Letro Legend is a pressure side pool cleaner that brings a powerful clean to the bottom and walls of your in ground pool.
More Details

Membership Available
Store Pickup
Pickup In Store
Earn at least $36 in pool perks for this item by joining Pool Perks.
Join/Sign In Now
The Pentair Kreepy Krauly Letro Legend is a pressure side pool cleaner that brings a powerful clean to the bottom and walls of your in ground pool.
Pressure side pool cleaner
Suitable for in ground pools
Scrubs and vacuums floors and walls
Works with all surface types
Requires booster pump (sold separately)
Includes 30' long hose
Front wheel drive
Large capacity twist lock debris bag
Cleans most pools in 1-3 hours
Includes: cleaner head, sand and silt bag, sweep hose, feed hose, floats, swivels, back-up valve, and wall fitting complete
The Pentair Kreepy Krauly Letro Legend Pressure Side Pool Cleaner gives your in ground pool a quick and complete clean that you'll love. The cleaner comes with 30 feet of hose, back-up valve, complete wall fitting, and a large capacity twist-lock bag. In order for the cleaner to run, it requires a booster pump (sold separately).
The Letro Legend collects, traps, and stirs up debris from the floor and walls in the pool. This cleaner connects to the dedicated pressure line from the side of the pool, requiring a booster pump for operation. The Kreepy Krauly Legend automatic pressure side cleaner uses a turbine and drive shafts to provide forward drive to the cleaner's front wheels. Its four-wheel design adds stability while its front-wheel drive allows for better handling on inclined surfaces.
The Letro Legend holds both small and medium sized debris in its filter bag such as pebbles, leaves, and acorns. The debris it collects does not go back into the pump basket or filter, helping extend the life on the filtration system.
The Kreepy Krauly Letro Legend features a large capacity debris bag that is 60% larger and uses a convenient twist-lock feature that makes emptying the bag hassle-free. The Legend thoroughly scrubs and vacuums your entire pool with cleaning cycles of 1-3 hours.
This pressure side pool cleaner uses optimal power to quickly and completely clean your in ground swimming pool.
Common Questions:
How long is the hose that comes with the Letro Legend?
The Pentair Letro Legend comes with 30' of hose.
Is the Letro Legend self propelled?
Yes, The Letro Legend is a front wheel drive unit assisted by a booster pump.
Does this unit clean in a pattern motion?
No, the Letro Legend cleans in a straight line. The back-up valve activates every 2 minutes and 30 second pulling the unit back for 30 seconds. This aids in its coverage making sure it cleans the entire pool.
What interior types can the Letro Legend work with?
The Pentair Kreepy Krauly Letro Legend will work with all types of interiors.
What size pool was the Letro Legend designed for?
The Pentair Letro Legend was designed to be put into a small to large size pool.
California Residents WARNING: Cancer and Reproductive Harm - www.P65Warnings.ca.gov
Click here for parts

The Letro Legend's innovative new design features a hydrodynamic body and threaded wheels, high capacity debris bag and versatile four-wheel, wide base construction that results in not only a sleeker look, but also faster, more reliable cleaning

A heavy-duty, 60% larger filter bag means the Letro Legend will capture more dirt and debris than ever before. A wide bag opening with a twist-lock design makes the filter bag easy to remove, empty and replace

No wall or floor surface is too much for the Letro Legend. Its front-wheel drive design creates maximum traction on inclined surfaces, which means more versatility, better maneuverability and fast, thorough cleaning

The Letro Legend is specially constructed with an oversized intake throat and debris channel that will overmatch everything from pollen and dirt to leaves, twigs, and other large debris with ease
| | |
| --- | --- |
| Cleaning Area: | Floor, Walls, Steps, and Waterline |
| Cord/Hose Length: | 30 ft |
| Booster Pump: | Sold Separately |
| Pool Surface: | All Surfaces |
| Product Type: | Pool Cleaner |
| Installation Type: | Residential |
| Pool Cleaner Type: | Pressure Side |
| Pool Type: | In Ground |
| Cleaning Cycle: | 1 to 3 hours |
| Surface Color: | Lighter Colored Pools |
| Eco-Friendly: | Yes |
| Warranty: | 1-Year |
| Manufacturer: | Pentair |
One (1) Year Limited Warranty on Product, see Owner's Manual for a full description of warranty claims and coverage details.