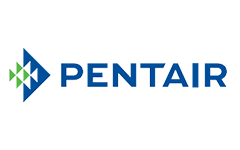 Pentair IntelliFlo3® VSF Pool Pump
Meet the first Pentair pump to combine true set-it-and-forget-it flow technology paired with the smart connectivity of the Pentair Home app. The IntelliFlo3 VSF pool pump sets the new bar for performance. With flow so steady and smart, you will wonder why you ever used anything else.
Variable speed. Invariably smart.
Patented sensorless flow control maintains optimal flow. Simply set and forget to help keep your pool crystal clear and inviting.
With easy WiFi or Bluetooth® wireless technology control, ramp up the pump after a storm or when you need a more pristine looking pool.
DOE compliant and ENERGY STAR certified.
Optional built-in automation can control up to two additional pool devices right from your pump.
Optional touchscreen for hands-on pool pump control.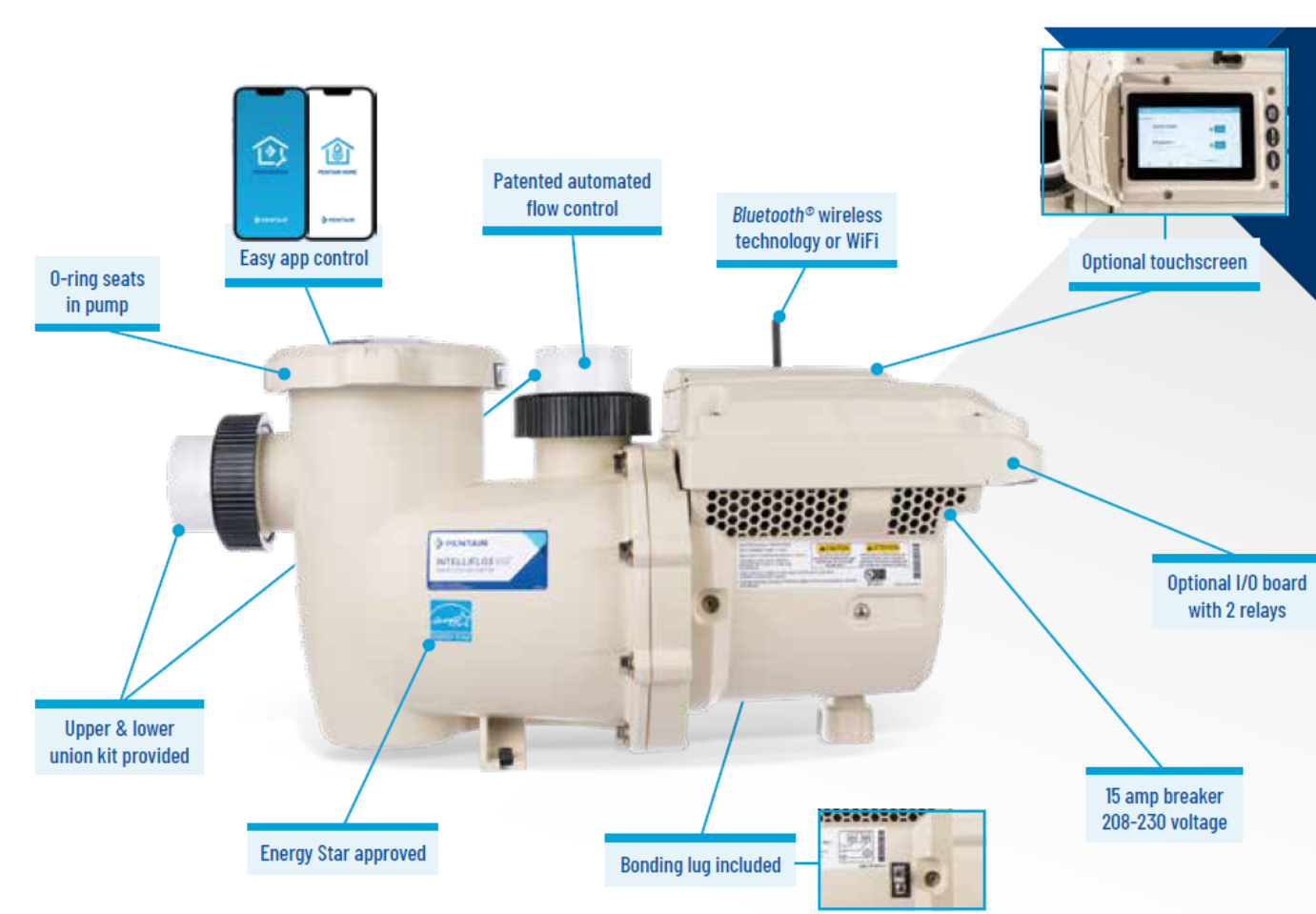 A Pump That Knows Your Pool's Flow
Technology At Your Fingertips
Order Details and Specifications

* Savings based on variable speed pump compared to a single-speed pump running 12 hours per day at an average of $0.16 per kWh in a 20,000 gallon pool. Actual savings may vary based on local utility rates, pool size, pump run time, pump horsepower, pump rpm, plumbing size and length, pump model, service factor and other hydraulic factors. Individual Weighted Energy Factor (WEF) scores and savings may vary by model.
You pump is a critical part of your pool
Whether you are replacing or purchasing a new pump for your pool, we are here to help.
We have several different types of pool pumps, let us help you identify the pool pump you need TODAY!
** IntelliFlo3 Products are TradeGrade Only, it is required that you have your pool pump professionally installed by an industry professional.
Let us help you find the pump that is right for you! Speak to an expert today!
Or Call 1-800-537-5437