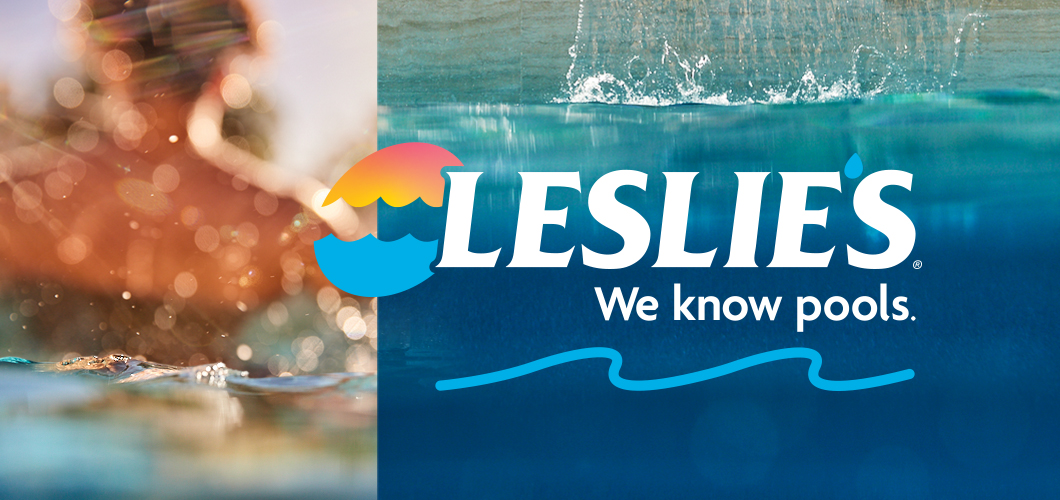 We Know Pools: The Leslie's Experience
At Leslie's, we believe you should be the hero of your own pool story. But just like your favorite action movies, the hero always needs a trusted sidekick to ensure success. Well, we want to be the Robin to your Batman. We're confident we're the most qualified candidate for the job, because, well...We Know Pools.
For almost 60 years, Leslie's has had the back of pool and spa owners across the United States. We've used that time to not only provide everything you need, but also to innovate and improve what we offer, so you can spend more time enjoying your pool and less time caring for it. From the basics —maintenance essentials, repair, and advice — to the fun stuff, and everything in-between, Leslie's has remained committed to helping you make the best poolside memories.
But instead of us merely sharing the many ways we're here to help, we thought it would be good to hear from fellow pool owners and professionals about just how well We Know Pools.
We Know Expertise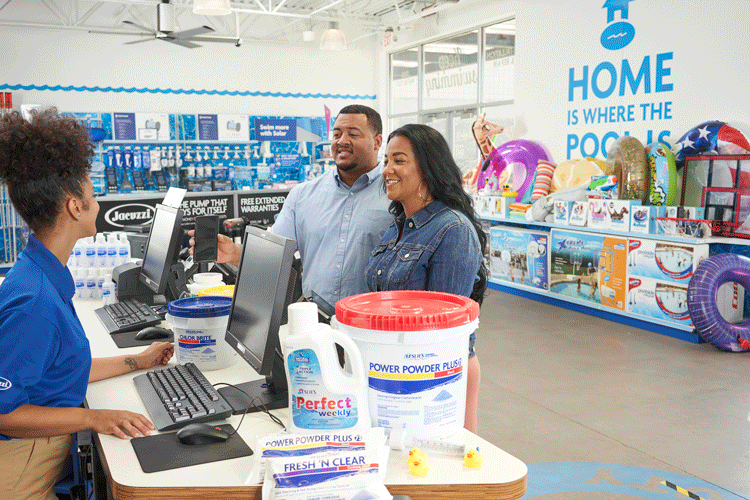 With those many decades in the pool and spa game, we've seen it all. And whether our team members' knowledge comes from being a longtime expert or from our ever-evolving training resources, you can bet we have a solution for whatever issues you might have — water health and clarity, cleaning essentials, equipment, or even figuring out how to have backyard fun!
"I've been coming to Leslie's for more than 20 years, and they always have the answers. Even if it takes a few trips to figure it out, they always get my pool cleared up and looking great," says pool owner Dennis Grzelak of Scottsdale, Arizona. "I don't think it will ever happen, and I definitely don't want it to, but I'll be shocked if they ever can't figure out a problem I'm having (with my pool)."
A big reason why we're successful is because we place a high priority on working with the customer.
"Excellent customer service is where it all starts," says Lezlie Maurer, Assistant Manager of Leslie's Store 1115 in Gilbert, Arizona. "The key to fixing a problem is listening, really listening, to what their needs are before just jumping in."
And as satisfying as finding solutions is for our customers, our experts also find joy in it.
Maurer continues, "I've had customers come back in after we helped them, and tell us, 'you're a lifesaver. I did exactly what you told me to do, and my pool looks great!' So that's really wonderful to hear that they're following what we recommend and getting the results they want."
We Know Sparkling Pool Water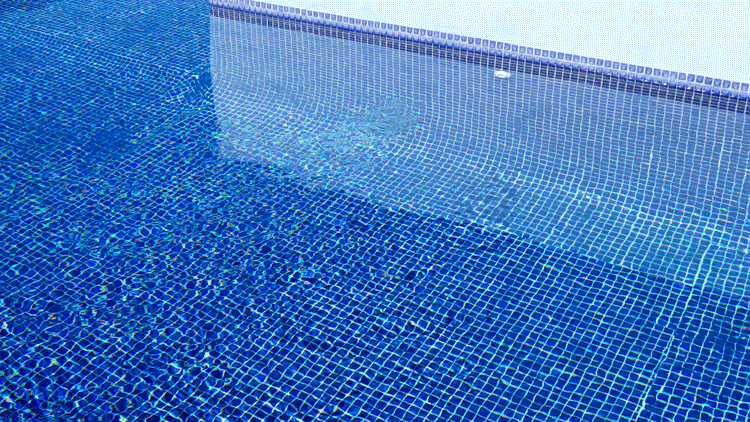 When it comes down to it, the most important aspect of a pool is clean, clear, healthy water. Without it, safety and enjoyment become almost impossible. Leslie's is here to help keep your pool water in perfect balance. In addition to numerous blog posts that can guide you, our team members are expertly equipped with the necessary experience, knowledge, and passion for swimming pools.
And, of course, there is the FREE in-store AccuBlue® water testing, which gives you detailed results and a customized, step-by-step treatment plan in 60 seconds.
"Water quality and water testing is the #1 thing people come in to see us for," says Jonathon Ochesky, General Manager of Leslie's Store 874 in Visalia, California. "Even if they have test strips or test kit results, they bring in a sample to test, and compare to what they got."
"I'd say about 60% of our customers have very limited pool knowledge, so they come in saying, 'I don't know what I'm doing.' They describe the issues, and we go from there until we find them everything they need to get their pool clear."
We Know Convenience
With more than 960 locations in 38 states, there's a good chance you've got a Leslie's location right around the corner. And because We Know Pools, we also know that issues can pop up that need to be quickly addressed on any given day. Nearly all Leslie's stores are open 7 days a week, and we do our best to have all products in stock when you need them.
We also give you the ability to order online and pick up or return an item in store, so you can shop the way you want.
Finding the best and easiest ways to serve pool owners, as well as pool professionals, will always be a priority. That's because we know time is precious, and we want to help you streamline your pool care routine so you can spend less time maintaining the pool and more time enjoying the clean, safe, and beautiful water.
"Leslie's has made the product availability a lot easier for us and at a better price than other local suppliers," says pool professional Aaron Morrison of Cool Pools Service and Repair in Phoenix. "And Leslie's being open on the weekend is a big, big help. When you're out on a Saturday, and suppliers are closed, we want to get the job done. So that's definitely given us more success."
We Know In-Store Services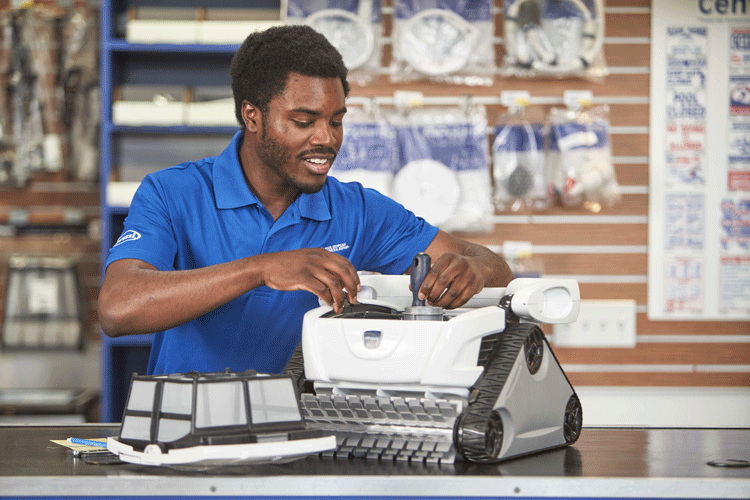 Free AccuBlue® water testing isn't the only in-store service Leslie's offers. We know your pool has a number of different needs to keep it beautiful and swim-ready.
Having issues with your automatic pool cleaner? Bring it in for a free inspection. If we find something we can fix, we can take care of it.
In fact, all in-store equipment repair labor is free at Leslie's. When we repair any of your pool equipment in the store (cleaner, pump, motor, etc.), the only thing you'll ever pay for is the part — or parts — needed to fix it. And customers definitely take advantage of that benefit. During the past 15 years, we have conducted more than a million in-store repairs.
"Other than water testing, in-store shop work is the most popular service we provide in the store," Ochesky says. "People always ask what they owe, even for just looking at their equipment, so when we tell them it's free, they get a little shocked. It's fun to be able to surprise someone in a good way like that."
We Know At-Home Services
At Leslie's, we also know that not all pool needs can be handled in the store. From select repair work, to installation of equipment or safety features, to opening or closing services for your pool or spa, we have expertly trained technicians available to come to you.
Many customers are surprised by not only the variety of at-home services we provide, but by the fact that we even provide them in the first place.
"Before I had my pump replaced, I didn't even know Leslie's did work at customers' homes," says pool owner Pat Perez of Chandler, Arizona. "I came in to ask if (the store associates) knew of anyone who could help me out and they said, '(Leslie's) can do it.' The young man who came to my house was so nice, and he was able to figure out what was wrong, get it replaced, and back up and running in a single day. It was a great experience."
We Know Fun!
OK, so remember earlier when we said the most important aspect of pool ownership is maintaining clear, healthy water? That's still true. However, the real value in pool ownership is the FUN it brings to you, your family and your friends. It's the payoff for maintaining a clean, safe, and beautiful pool.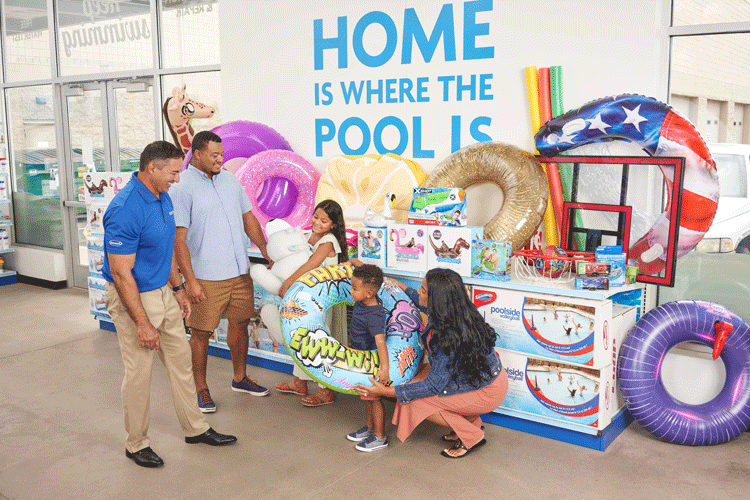 Without the fun, what's the point? We know you want your pool to be a source of serious joy, so we make it our priority to help you find exactly what you're looking for. Want the biggest, most ridiculous float in the neighborhood? We've got gigantic glitter dragons! Want to show you're the most sports savvy among your friends? We've got basketball hoops galore, including some with your favorite NBA team's logo. Want your backyard to host all the fun events? We've got waterproof Bluetooth speakers and an enormous inflatable projector screen!
"We usually take a trip to Leslie's every summer with the grandkids, so they can pick out some fun stuff for the year," says Grzelak. "I'll be honest, I probably enjoy it as much as they do because of the reactions they have to some of the stuff. And that's before they even get to try it out. It's great."
The enjoyment isn't only for our customers. Our team members get a kick out of doing their part.
"It's fun for us, too, when we're able to help them," says Ochesky. "I love coming into work and sharing what I know to get their pool right. And I learn every day from hearing what the customers need and want. The best part is developing personal, lasting relationships with these people. I have one customer who, whenever she comes in and sees me, says, 'Oh, my best friend is here!' That's the best."
More Ways to Make the Most of Your Leslie's Experience
Because We Know Pools, and we know what it takes to properly take care of them, we also know some of the special touches that make pool ownership better and easier.
Our Pool Perks rewards program features great benefits for those who join and shop with us regularly, including 5% in rewards on all purchases, free standard shipping, extended warranties on select equipment, exclusive discounts, and more.
And for those of you who like to handle things from your smartphone, the Leslie's App allows customers to view and track at-home water tests, access and use their Pool Perks account, find exclusive deals, view helpful maintenance tips, and so much more.
---
At the end of the day, we take pride in saying We Know Pools, because it allows us to help you make the most of your pool. It might sound cheesy, but that's what truly matters to us.
"I really enjoy the customers," says Maurer. "I really enjoy talking with them. We have really nice people who come in, and it feels good when they say, 'you guys are so great. We're coming back just because of you.' That's rewarding for us, and makes us feel like we're doing a great job and providing top service."
Call or visit your local Leslie's today, and experience all the many ways We Know Pools!
Leslie's makes every effort to provide accurate recommendations based upon current ANSI/APSP/ICC-5 2011 (R2022) standards, but codes and regulations change, and Leslie's assumes no liability for any omissions or errors in this article or the outcome of any project. You must always exercise reasonable caution, carefully read the label on all products, follow all product directions, follow any current codes and regulations that may apply, and consult with a licensed professional if in doubt about any procedures. Leslie's assumes no legal responsibility for your reliance or interpretation of the data contained herein, and makes no representations or warranties of any kind concerning the quality, safety, or suitability of the information, whether express or implied, including, without limitation, any implied warranties of merchantability or fitness for a particular purpose.