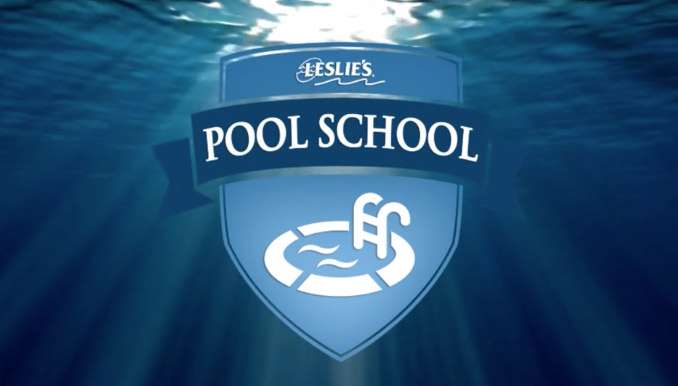 Pool School - In Ground Pools
In this episode of Pool School, we answer questions from our viewers about basic pool care maintenance. As we like to call it, "Summer fun made easy!" Phil and Chris provide helpful tips to tackle the three basic principles of maintaining a pool:
Water Filtration
Chemical Balance
Prevention
We answer everything from: "How long should I to run my single speed pump?" to "When should I replace my pump basket?" Another common question is: "How often should I test my pool water?" Phil and Chris advise pool owners to test their water at least once/week. We recommend that pool owners bring a water sample into their local Leslie's store for a Free 10-Point AccuBlue® Water Test. This will ensure safe and crystal clear water all year round. Lastly, Phil and Chris discuss the importance of algae prevention and the importance of shock.
Keeping your pool crystal clear is easy and only takes about 15 minutes per week with these helpful tips.
Special thanks to Chris Marcano from Natural Chemistry for his helpful expert tips and pool care advice!
Have a question or idea for a future Pool School episode? Submit your comments and feedback to poolschool@lesliespool.com today!