Leslie's Pool Care Checklist
With pool season already here in some places and just around the corner in others, Leslie's wants to make sure we do everything we can to get your pool swim-ready and keep it there!
We put together this handy Pool Care Checklist for you to follow to ensure proper pool preparation and maintenance.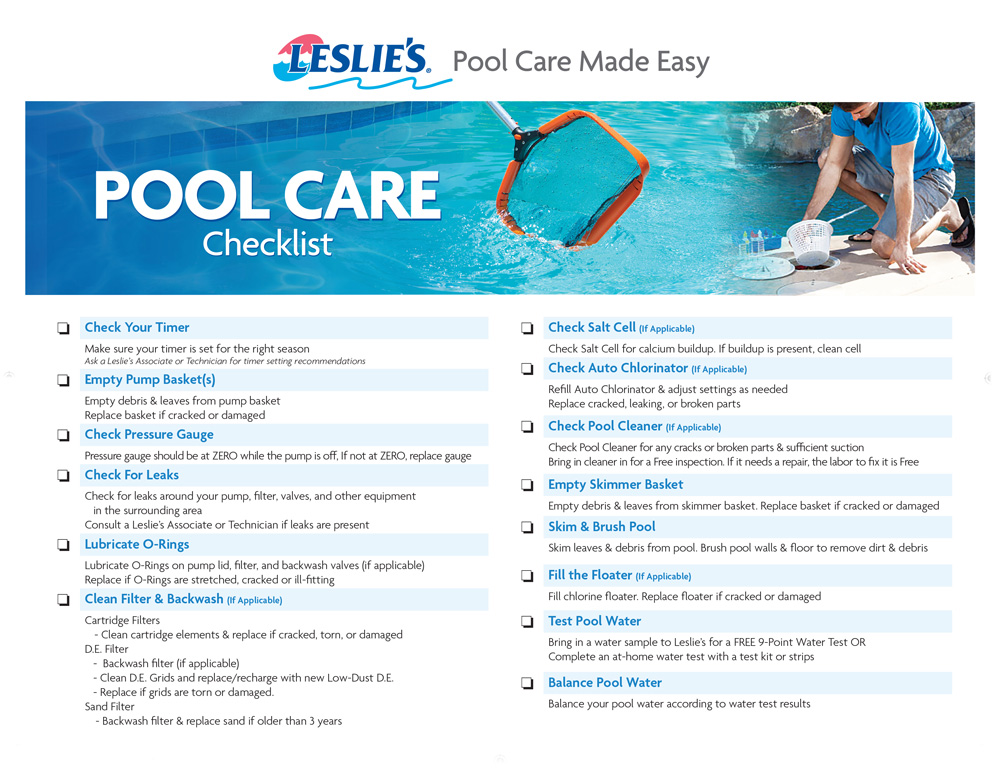 Download this printable version and keep it in a convenient spot to reference whenever you need it.
If you have any additional questions, call or stop by your local Leslie's store or call us at 1-800-LESLIES.
At Leslie's, we're here to help you create a safe, sanitary, and perfect pool experience.