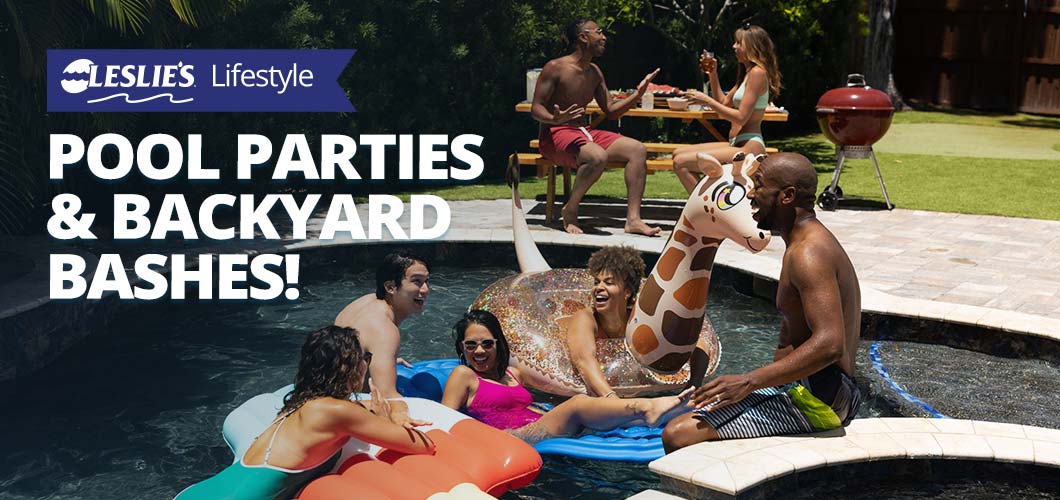 Pool Parties & Backyard Bashes!
When it's hot outside and there's cause for celebration, few things are as exciting as a good old-fashioned pool party. There's a lot you can do to make your next summertime weekend a splash, but where do you start? We've come up with some terrific ideas that everyone will love and will make your summer shindig the talk of the neighborhood!
A Solid Foundation
As with everything in life, preparation is key. Before getting started with your pool party, you need to take care of the fundamentals:
Ensure your water is healthy and safe. Your pool should be clean and clear, and the chemicals inside should be balanced. Remember that if you want to shock your pool with chlorine, you should do so at least 8–12 hours before swimming, if not earlier. If you aren't sure if the pool water is safe, bring a sample into your local Leslie's for a FREE 10-point AccuBlue® water analysis. After shocking the pool, make sure the Free Available Chlorine level is back between 1–4 ppm before allowing swimmers in the water.
Have a towel on hand for everyone at the party to keep them dry when needed, and give them something to lie down on if they want to catch some rays. This will also keep your decking from getting too wet, to avoid slips and falls. You should also try to have extra flip-flops waiting in the wings; not only will this cut down on burned feet, it will save the flooring inside your home if anyone needs to make a quick trip to the restroom.
Keep a first-aid kit nearby to take care of minor cuts and scrapes. You should also always have sunscreen available, preferably a few varieties (spray, lotion, "sensitive skin" formulas).
Have fun filling your pool with floats and toys to add to the festivities.
Preparing these essentials will keep your party running smoothly and ensure that everyone has a good time!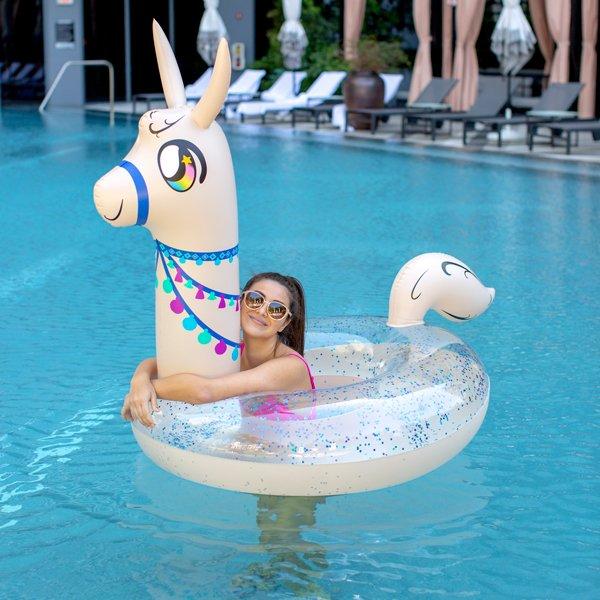 It's A Jungle Out There
There are many themes you could apply to your pool party, but a great way to start is with a veritable zoo of animal floats. Easily available in a variety of styles, colorful animal floats will fill your pool with fun. Kids will love riding on llamas, unicorns, and even dragons!
Outside the pool, an animal party is also the perfect place for a piñata. Stuffed with candy and often shaped like any number of animals, breaking the piñata is a childhood classic. But don't forget the party favors! You can stuff grab bags for every child with animal toys, stickers, activity booklets, and even fun-size snacks.
Extra Innings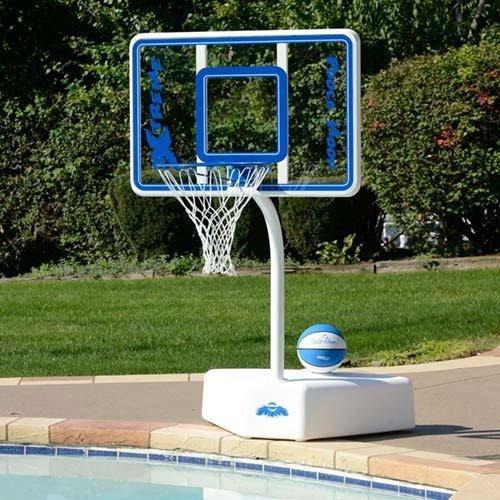 If you have a little sports fan in your home, a pool party themed after their favorite team or sport might be just the ticket. A wide array of fun floats, toys, and games are available for every major sport and team. You can pick your child's favorite team and turn your pool into the ultimate clubhouse. Throw in some balloons and streamers matching the team colors, and you're good to go.
But the fun doesn't stop with just decorations, there are plenty of sports you can play in the pool itself. Score one from downtown with a poolside basketball hoop, or spike the ball into the deep end with a volleyball net. Go for a touchdown with a football that sprays water as it flies. It's easy and fun to turn any birthday pool party into a friendly competition for your little athletes.
Game On!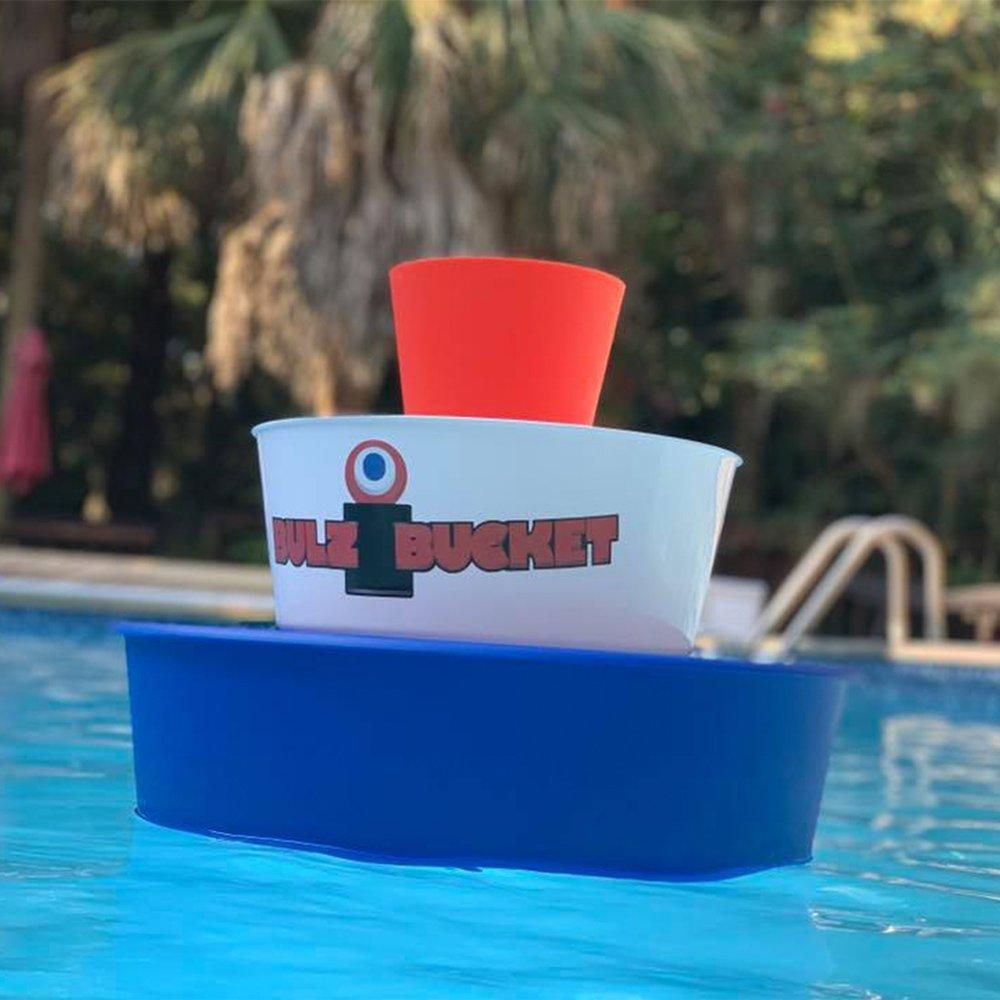 Regardless of how you theme your birthday pool party, there are tons of outdoor games that keep the fun going for hours. Traditional games like Marco Polo or simple "biggest splash" competitions are always crowd-pleasers, but a little accessorizing can add a lot more variety to the festivities. For instance, dive sticks make diving contests and relay races much more exciting.
Of course, the kids can't stay in the pool forever, so it's helpful to have plenty of poolside games on hand too. One of our favorite games is the cup race: tie two strings with a cup hanging from them between some trees, then use squirt guns to race the cups down the strings. It takes a lot of skill to sail those cups down the fastest. Another poolside favorite is playing a round of block out. This jumbo-sized version of the classic board game delights and challenges everyone.
The Spread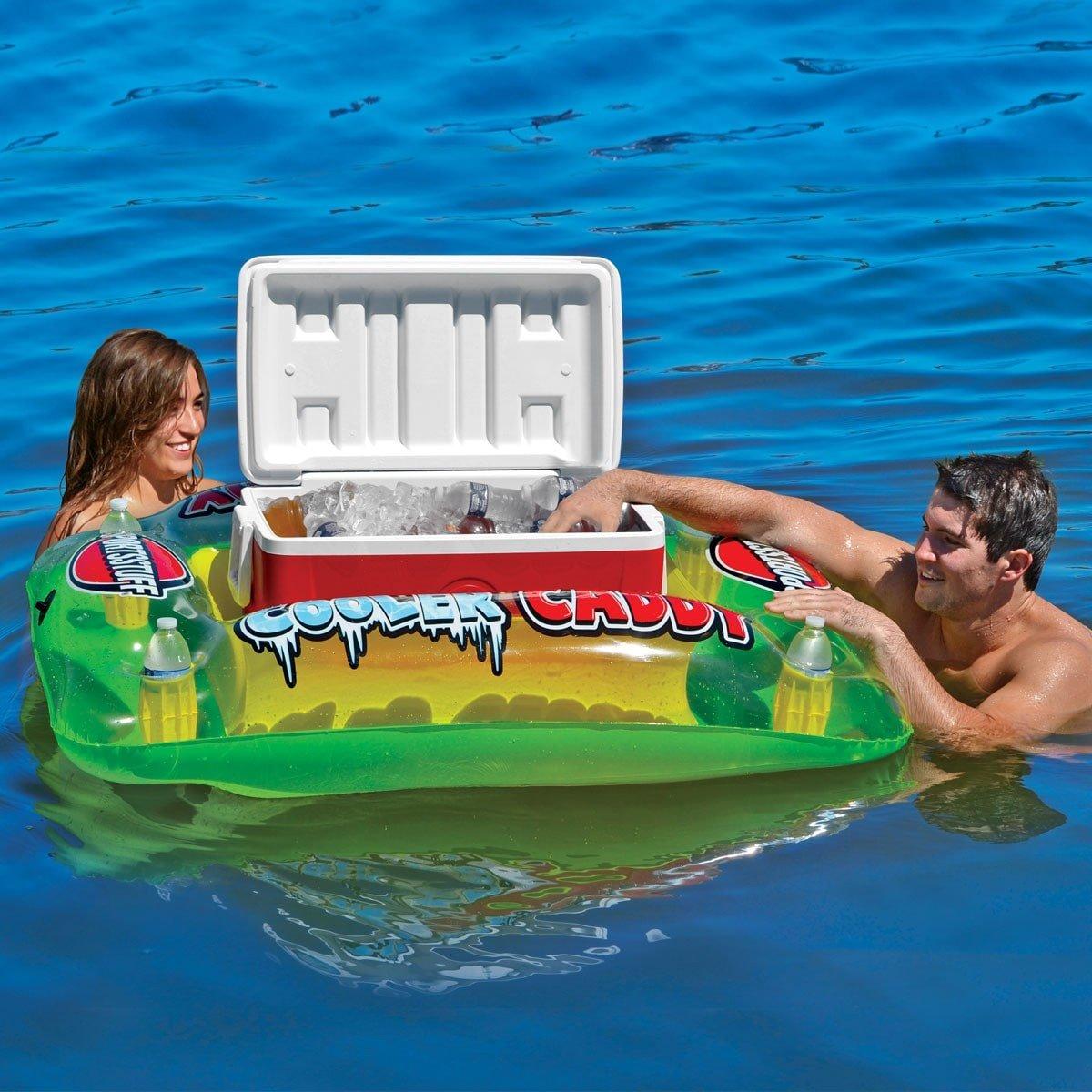 Between all the splashing and diving, it's important to remember that everyone has to eat. Catering your pool party is always an option, but that can be costly. With a little prep and a long outdoor table, it's easy to put together a delicious and inexpensive buffet table.
Your top priority will be snacks and drinks to keep partygoers hydrated and happy. Get creative and add fun garnishes, like little umbrellas, to drinks and snacks. Grab an inflatable drink cooler to keep drinks icy cold and within arm's reach while swimmers enjoy the pool.
And speaking of something refreshing, we'd be remiss if we didn't mention the drinks. Outside of water, try mixing together some flavorful pool punch. Lemon-lime soda, lemonade, and pineapple juice taste delicious together, and the punch will feel right at home at any poolside party.
---
Are you ready to party yet? We sure hope so! The sky's the limit with poolside celebrations, so don't be afraid to think outside the box. With a little care and creativity, your next pool party bash is sure to be a hit. If you still need a little inspiration, stop by your local Leslie's store! We have a ton of great floats and games to go with any pool party.
Leslie's makes every effort to provide accurate recommendations based upon current ANSI/APSP/ICC-5 2011 (R2022) standards, but codes and regulations change, and Leslie's assumes no liability for any omissions or errors in this article or the outcome of any project. You must always exercise reasonable caution, carefully read the label on all products, follow all product directions, follow any current codes and regulations that may apply, and consult with a licensed professional if in doubt about any procedures. Leslie's assumes no legal responsibility for your reliance or interpretation of the data contained herein, and makes no representations or warranties of any kind concerning the quality, safety, or suitability of the information, whether express or implied, including, without limitation, any implied warranties of merchantability or fitness for a particular purpose.