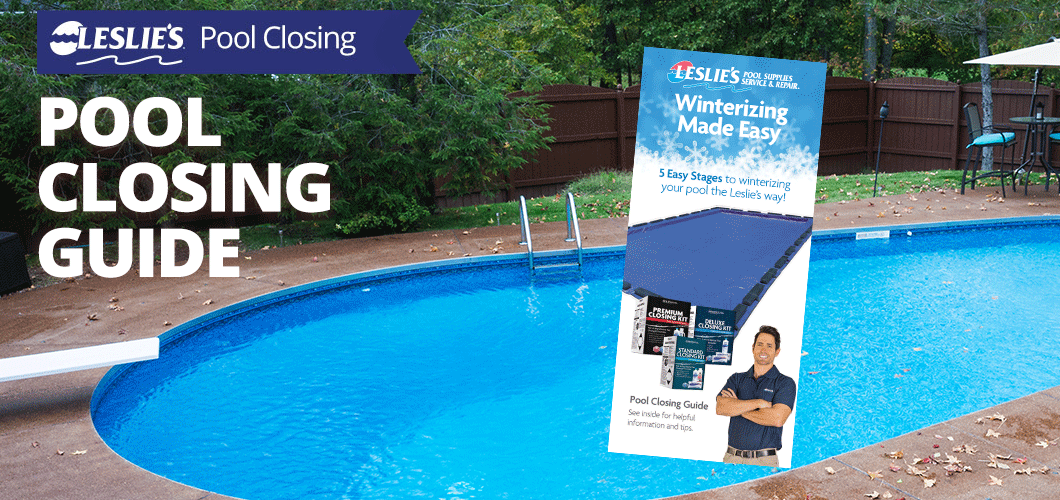 Pool Closing Guide
At Leslie's, we understand the importance of proper pool maintenance, even during the off-season. From water balance to freeze protection, we're here to help. In this post, we'll discuss the steps to prepare your pool for closing, and we'll also talk about how to properly winterize your pool to protect it from freezing temperatures.
Remember to not close your pool too early. Pool water needs to be consistently below 65 degrees before closing for the winter. Closing too soon can cause the sanitizer to be used up too quickly, which can increase the risk of algae growth. This may cause more work, extra hassle, and additional expense when opening the pool back up in the spring.
CLICK HERE to download Leslie's FREE Pool Closing Checklist
Pool Closing & Winterizing Checklist
To make things easier, we've put together a quick checklist with the proper steps on how to winterize a pool.
STEP 1: Clean and Balance
STEP 2: Winterize
STEP 3: Prepare Deck or Surrounding Area
STEP 4: Size Your Pool Cover
STEP 5: Cover Your Pool