Introducing the Leslie's Winter Pool Care Check Up Service!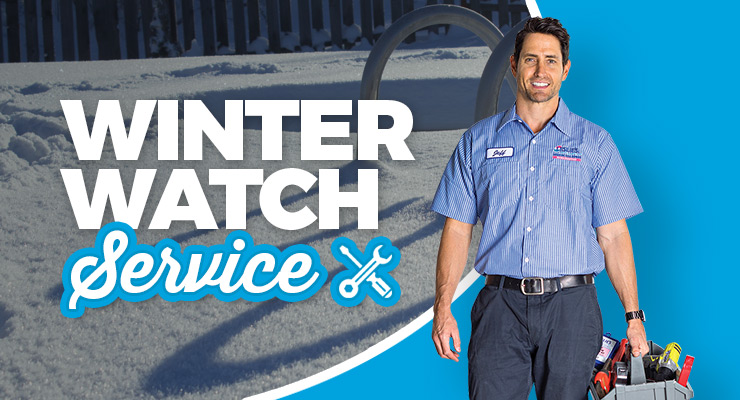 Winter pool care services are a must if you live in colder climates and if you enjoy having a smooth pool opening season. We here at Leslie's are proud to offer a Winter Care Check Up Service that extends nationwide across our 925 stores. We want to take the stress out of winter pool maintenance by allowing a Leslie's certified and trained professional to come to your home and ensure your pool cover is safe and secure, your pool water chemistry is stable, and your pool equipment is free from any type of freeze damage. This article will cover everything Leslie's is committed to providing you this winter season!
1. Pool Cover Maintenance Check
Depending on your location, your winters may consist of heavy rainfall or snow. A Leslie's professional will remove the water or melted snow that might be sitting atop your winter cover. This is crucial as extra weight on your pool cover may cause it to tear or wear out sooner than you'd like. (Unfortunately, due to safety concerns, snow/ice can not be removed - only water.)
2. Pool Water Check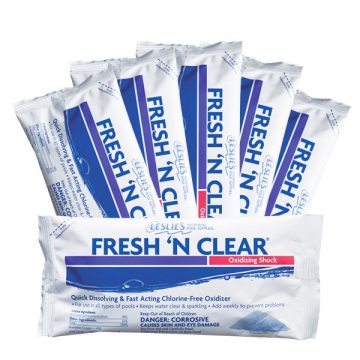 Next, a Leslie's professional will pull back the corner of the cover to inspect your water. It's imperative that your water chemistry remains stable during the winter as that ensures a smoother pool opening when spring rolls around. A Leslie's professional will add Fresh 'N Clear to your pool water. The amount of Fresh 'N Clear that will be added depends on the size of your pool. Here's a quick reminder: You add 1lb of Fresh 'N Clear per 10,000 gallons of pool water.
In addition, we will circulate your water using a submersible pump so that the chemicals poured in your pool are properly spread out. This is also important to circulate seeing as your pool has not been used for a while and we want to avoid algae growth.
3. Recover Your Pool
Lastly, a Leslie's professional will re-secure your cover and check the water bags (refill/replace when necessary and with the consent of the customer).
4. Pool Equipment Check
A Leslie's professional will finish off their service by inspecting your cover pump (if you have one) as well as the air pillows (if there are any). In addition, a visual inspection of your pool equipment will be done to see if there is anything worth mentioning to the customer.
So don't fret over having to maintain your pool during the winter. Let our experts get the job done!
If you have any other questions or want to schedule a winter care check up service, please call us at 1-800-LESLIES or visit your local Leslie's store.