LayorCare - Paver Seal 2.5 Gallon Jug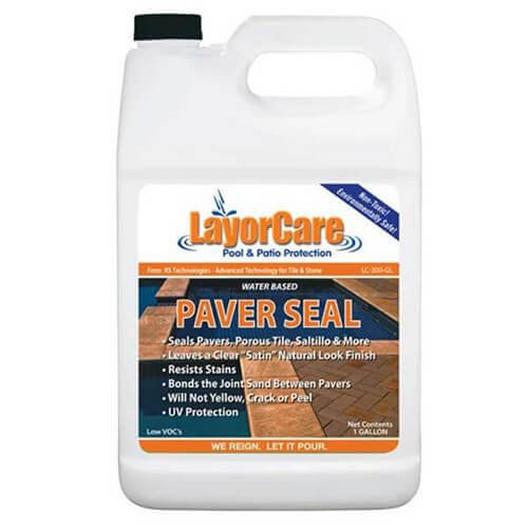 LayorCare Paver seal is suitable for pavers, porous tile, Saltillo and more. Resists stains and will not yellow, crack or peel. UV protection bonds with the joint sand between pavers, and fast drying formula can be walked on as soon as three hours after application. Can be easily applied with a brush, roller, or an airless sprayer. More Details
---
Description
LayorCare Paver seal is suitable for pavers, porous tile, Saltillo and more. Resists stains and will not yellow, crack or peel. UV protection bonds with the joint sand between pavers, and fast drying formula can be walked on as soon as three hours after application. Can be easily applied with a brush, roller, or an airless sprayer.
---
Details
For the ultimate deck paver sealer solution, our water-based, non-toxic LayorCare Paver Seal is the perfect choice.
Ideal for all types of pavers, porous tile, saltillo and more. Unique formula combines with sand or concrete to seal pores and prevent pitting. Excellent for bonding joint sand between pavers. Won't crack, yellow or peel and offers UV protection. Lasts up to 3 years!
Allow newly grouted surfaces to cure for 48 hours before applying
Depending on existing surface, clean area to be sealed with LayerCare's Pre-Treat Cleaner
Rinse area and let dry completely
For brick pavers apply immediately after installation
Paver Seal will bond the joint sand between the pavers to help prevent weather erosion
Apply Paver Sealer with brush, roller, or airless sprayer
Always use full strength - DO NOT DILUTE
Two coats are recommended. Allow to dry to touch before applying additional coats
Surface can be walked on after 3 hours
Let cure for 24 hours before applying standing water (Fountain, Pool, or Spa)
1 Gallon covers up to 400 sq. ft.*
* Approximate
---