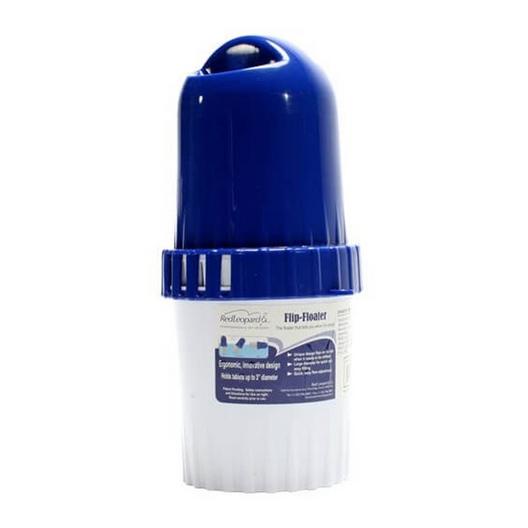 Chlorinate your pool the smart way with the Flip-Floater!
More Details

Membership Available
Store Pickup
Pickup In Store
Ship To Home
- Not Available for this item
Earn at least 15 in points for this item by joining Pool Perks.
Join/Sign In Now
Chlorinate your pool the smart way with the Flip-Floater!
This floating chlorinator is easier and safer to use than other chlorinators. There is no need to open the Flip-Floater to see if it needs more tablets - just look at it and it will tell you! Less checking, less fumes, less work! Just wait for the Flip-Floater to tell you when it needs attention.
Easy flow control: 5 different settings allow accurate and easy dispensing of chemicals into the pool or spa. Just turn the Flip-Floater Top to open or close the vents, so you get the dissolve rate you want.
Capacity: the Pool Flip-Floater holds 5 x 3 inch tablets
Due to overwhelming demand, order processing for this product may be delayed.
Refillable flip system: The Flip-Floater is the only refillable chemical dispenser that uses tablets and comes with a visual early warning "flip" system.
Upright: Everything is fine.
Leaning: Nearly empty - time to fill it up
Flips on its side: Empty - must refill now!