Spa Components - Flex Fit 5.5kw Spa Heater, 15in x 2in, 240V B24055FF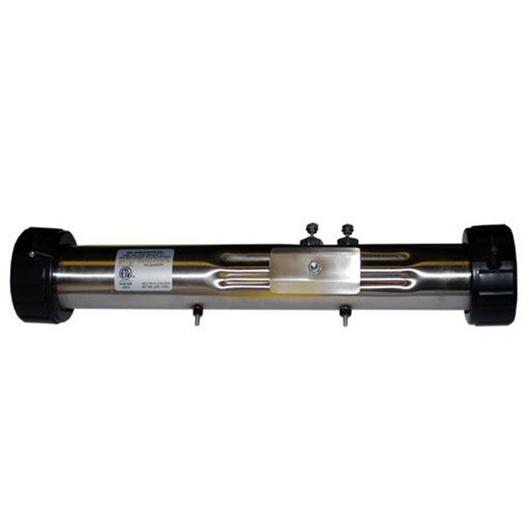 More Details
Earn at least $3 in pool perks for this item by joining Pool Perks.
---
---
Details
B24055 spa heater is a generic line of 15"" Universal spa heaters that fit a wide variety of spas and hot tub controls. B24055FF is specifically designed to fit Flex Fit spa controls, which have adjustable heater positions (Top, Bottom or Side) and can accept 120V or 240V. B24055FF includes a 15"" stainless steel heater tube, 2"" split nut union nuts and a mounted Incoloy coated 5.5kW heater element (when wired 240V, or 1kW with 120V). On the opposite side of the tube are two removable studs for placement of pressure switch or a sensor thermal well.
Our Hot Tub Heater Assemblies are US made and carry a 2-year Warranty. Please contact us if you need any help selecting the correct hot tub heater to match your spa control.