The Difference Between Spa Filters

This content was previously featured on the Hot Tub Works website. Leslie's is proud to partner with Hot Tub Works to bring you this helpful content on lesliespool.com.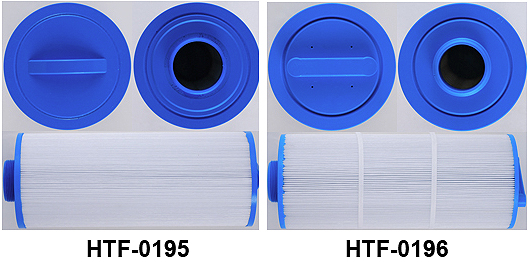 One common question that I get about spa filters is the difference between different cartridge numbers that have the same measurements. An example of this would be the difference between the HTF-0196 and HTF-0195.
When you look at the description of the HTF-0196 you will see it says 35 SF and under the HTF-0195 you will see 50 SF. What that is referring to is the square footage of fabric that the spa filter contains.The HTF-0195, with 50 sq ft. of fabric, has more pleats per inch, and more surface area for which to filter with.
So if you look at the pictures of both spa filters you will notice that the HTF-0195 has more pleats (folds) than the HTF-0196. This means that the HTF-0195 will filter more efficiently.
This situation comes up with a lot of other filters on our site so keep this in mind when you're searching for the correct spa filter.
And as always don't hesitate to call in; we are always here to help you.
~Nicholas