12 Spectacular Spas & Hot Tubs
I have always admired unique designs in spas and hot tubs. There are so many creative ways to enjoy hot water - indoors or out! With much respect to these hot tub designers, who unfortunately will have to remain nameless, as I don't know who they are!
Maybe these spa designs will spark some ideas about your own backyard hot springs. For most of us, (myself included), we have these boxy, aboveground spas. Functional, practical, every bit as soothing - but these spas below, they have something special.
Here's a few images of some of the world's top hot tubs - the most luxurious, alluring and peaceful places of hot water heaven. These are some of my favorite hot tub designs, and I'm glad to share them. You can share these, too!
Round cedar hot tub flanked by large outdoor wood deck.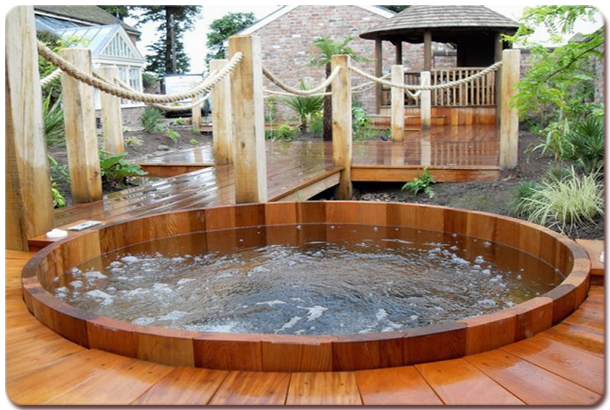 Another traditional wood hot tub with steps and lighted surround wall.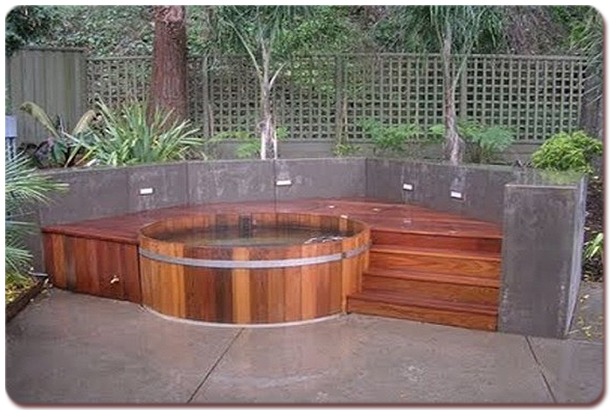 Natural rock spa quarried from behind the house? Built from concrete and stone!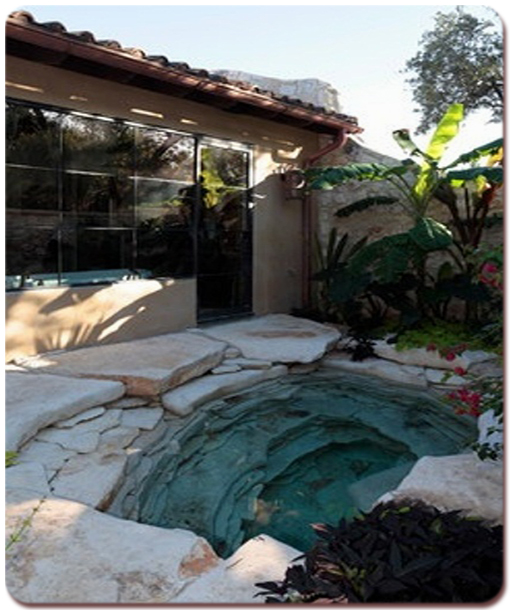 Vinyl swim spa with auto cover, surrounded by wood deck & bamboo.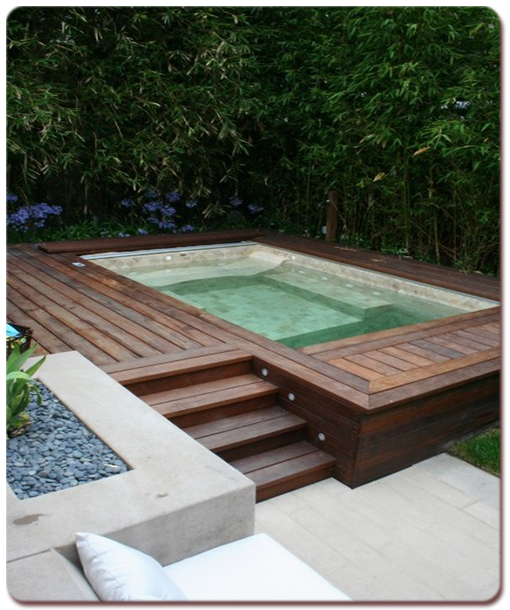 This stone spa is fantastic! Love the unique fence, too.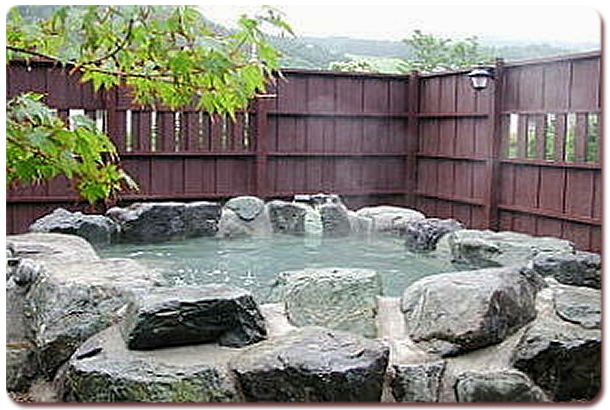 Another great use of wood decking to surround a hot tub. This one floats over the lake!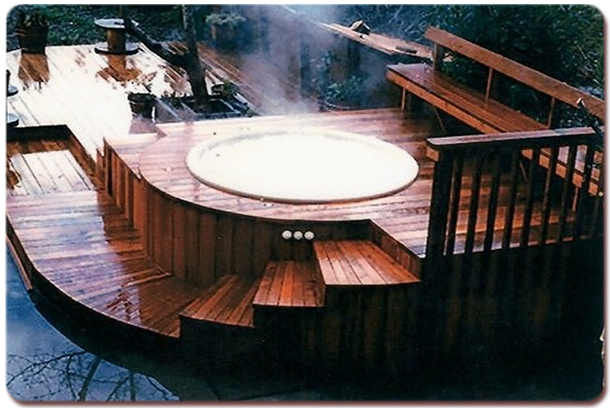 And this spa floats over the ocean, with hues of blue to match!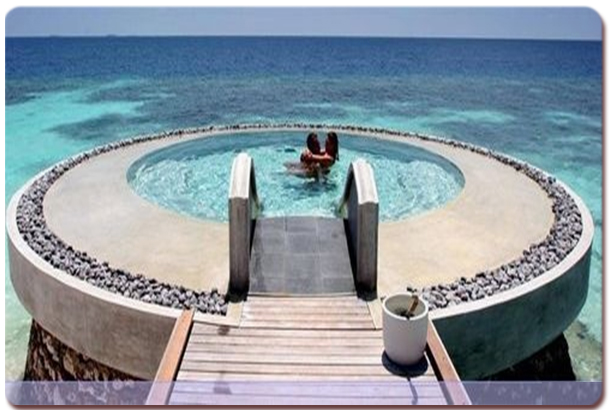 Tranquil, serene oasis overlooking the woods. Very zen.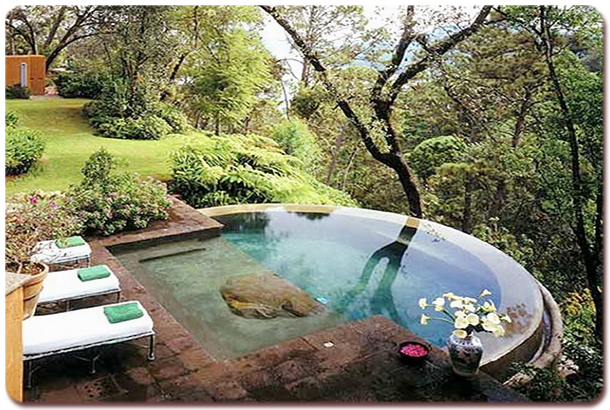 For a touch of elegance, the winner of the tile category, with classic roman ends.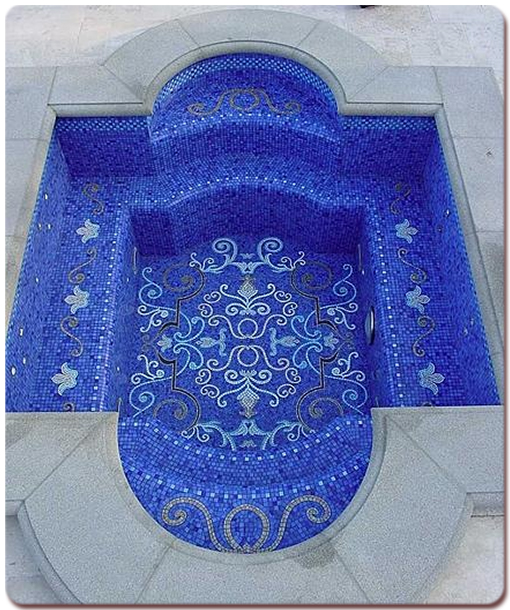 This combination swim spa and hot tub has built in music, tv and bar! Party spa!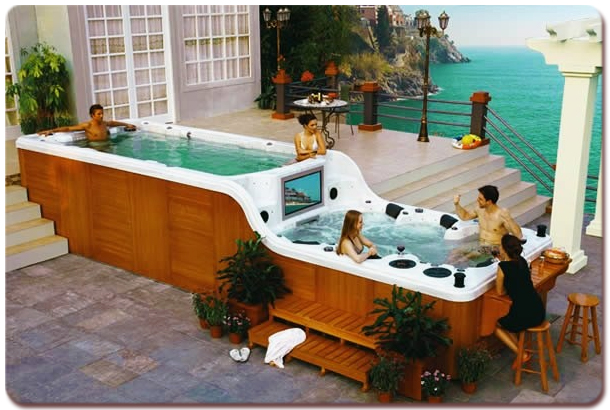 California design? Would love this in my Californian backyard!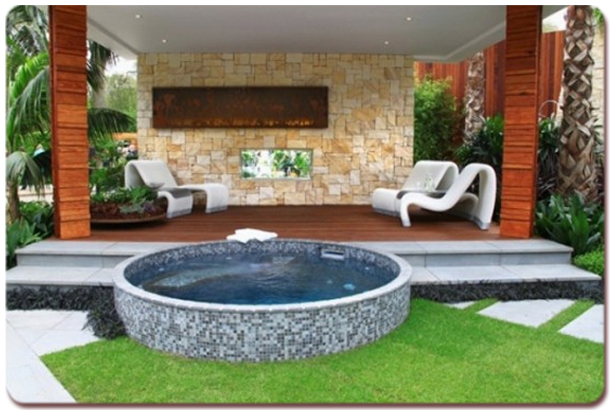 I don't see this in my backyard, but this resort sure has it going on!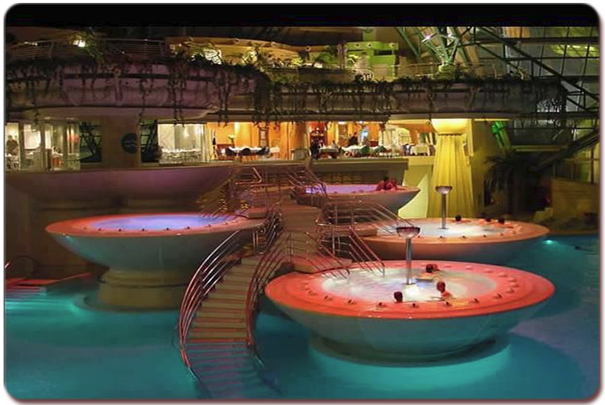 Thanks for checking out my gallery of spectacular spas and jaw dropping hot tubs! If you know where these tubs are, or were involved in the design of these fantastic hot tubs, we'd love to give you credit - leave a comment below!