Saltwater Hot Tub - Bromine or Chlorine
Before I write a post, I survey the 'information landscape' with a few keyword searches, to see what's been written about the topic. There's a lot of misinformation out there about saltwater hot tubs. Sounds very familiar, I heard the same discussions ten years ago about swimming pool salt water systems.
It smells like fear - fear of change, fear of losing bromine tablet sales, fear of the unknown. What really happens is that when a saltwater bromine or chlorine generator is installed, you won't need to buy, store, transport or handle bromine tablets anymore.
You'll still need other spa chemicals, because you still have to balance the pH, alkalinity and calcium hardness levels. You may still need to use clarifiers, enzymes or foam out. And, you'll still need to test the water regularly, and clean and replace your spa filters. In short, you'll still do everything you do now, with exception to adding bromine tablets or oxidizer to the hot tub.
Saltwater systems for hot tubs are not a miracle product, but it does have a few benefits over sanitizing with bromine tablets or bromides/oxidizer or chlorine.
Softer water due salts; sodium chloride (for chlorine) or sodium bromide (for bromine).
Fewer peaks and valleys of sanitation. With other methods, levels are less consistent.
No worry about checking and adding tablets or shock to reactivate bromine.
SOFTER SPA WATER
Water softness or hardness is in direct relation of how much calcium is in the water, or the calcium hardness measurement of the water. For spas and hot tubs, low calcium from soft water is not a good thing, but that's not what I mean when I say that saltwater hot tubs have softer water.
What I really mean is that the water feels softer on your skin, it feels almost silky, slick, or oily. This is because of the salts in the water, similar to how adding bath salts or spa crystals to your spa or bath water makes the water feel more ... luxurious? It's also less drying to the skin, as opposed to using tablets or shock oxidizer.
FEWER PEAKS AND VALLEYS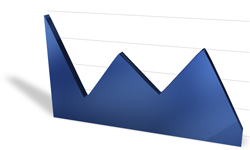 A salt chlorine or salt bromine system can maintain a very consistent level of sanitizer in the water, with digital controls to program an exact level of chlorine or bromine. When using bromine tablets, it's harder to control the dissolution rate of the tablet. When the floater or brominator is first filled, more bromine will be released than when the tablets are almost gone. To control this problem, you will need to turn down the brominator dial (or the floater holes), and as the tablets dissolve, open it up more.
For bromine spas that don't use tablets but use a shock (MPS or Dichlor) to activate bromide ions, turning them into bromine, the problem is even more pronounced. Immediately after adding the oxidizer, the bromine level can shoot up very high (peak), and then slowly drop back down to a low level (valley).
LESS WORRY
With a saltwater hot tub system, bromine or chlorine production is steady and controlled, and you don't have worry about adding more sanitizer at the exact moment it runs out, or catching it before it runs out, or drops to near zero levels. However, keep in mind that inline saltwater chlorinators or saltwater brominators only make chlorine or bromine when the pump is running. The Saltron Mini and other drop-in types of salt cells are an exception to this, since they are not plumbed inline, but hang over the edge of the spa or hot tub. But if your spa pump is running daily, any type of salt system can create enough chlorine needed for daily disinfection.
A lot of people don't know that a saltwater hot tub can be either bromine or chlorine. Add sodium chloride NaCl, regular table salt, and your salt cell will create chlorine. Add sodium bromide salts however, and your saltwater hot tub will be a bromine hot tub. Bromine is more stable than chlorine in high temperatures and in varying pH levels, and is considered a better sanitizer for hot tubs.
Salt systems for spas allow you to make your own 'locally sourced and organic' chlorine or bromine, on-site. But that's all it does - replacing bromine tablets or other means of sanitation. Not a miracle product - it won't reduce spa maintenance by too much, but it does have at least three clear benefits over traditional methods.
Leslie's makes every effort to provide accurate recommendations based upon current ANSI/APSP/ICC-5 2011 (R2022) standards, but codes and regulations change, and Leslie's assumes no liability for any omissions or errors in this article or the outcome of any project. You must always exercise reasonable caution, carefully read the label on all products, follow all product directions, follow any current codes and regulations that may apply, and consult with a licensed professional if in doubt about any procedures. Leslie's assumes no legal responsibility for your reliance or interpretation of the data contained herein, and makes no representations or warranties of any kind concerning the quality, safety, or suitability of the information, whether express or implied, including, without limitation, any implied warranties of merchantability or fitness for a particular purpose.