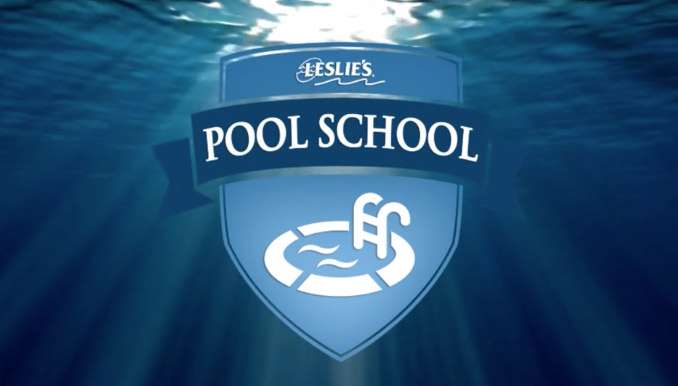 Pool School - Water Testing
Water Testing is part of every pool owner's routine maintenance. This episode of Pool School will take a look at topics like: "How often should I test my water?" and "How can I prevent an algae bloom after a monsoon or rain storm?" These questions and more are answered from our pool experts, taking out the guesswork out of water maintenance.
On top of maintenance tips, we discuss the difference between chemical products. At Leslie's, we always recommend using professional-grade products like the ones in our stores and website. This will not only guarantee the highest quality product, but will save pool owners a lot of money in the long run.
Do you have questions about water chemistry (e.g. Alkalinity, Free Chlorine vs. Total Chlorine, pH, etc.)? We've got you covered with expert advice in this episode of Pool School. And always remember, Leslie's offers Free AccuBlue® Water Testing at every location, so be sure to stop by on a routine basis.
Special thanks to Chris Marcano from Natural Chemistry for his helpful expert tips and pool care advice!