Comparing Spa Manufacturers - Which is Best?

This content was previously featured on the Hot Tub Works website. Leslie's is proud to partner with Hot Tub Works to bring you this helpful content on lesliespool.com.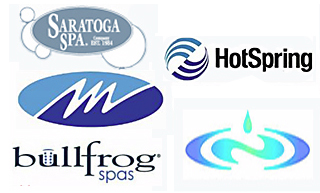 Since we don't sell spas, we may be in a better position to offer unbiased advice on choosing a spa brand or manufacturer. We've seen a lot of 'em come and go over the years.
We spend considerable amounts of time working with manufacturers on issues of defects and warranty claims. And, since we sell spa parts, we also have an in depth view of parts availability, quality and the parts that are replaced more often than others.
We also get to hear the horror stories from customers who have experienced less than world class customer service, or had difficulty locating replacement parts or warranty service, or had a spa that was troublesome.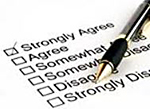 We've even done some informal research on our own, sort of a JD Power survey on spa owner satisfaction. I call them the JS Power surveys, to find out for myself, which spas and hot tub brands people are most pleased with, by asking one question "Would you buy this brand of Spa again?".

We also like to point out, here and there, that while most manufacturers have many awards for their spa from various organizations, that these aren't necessarily worth the paper they're printed on.
Here's my short list of spa manufacturers that I think have a shared respect in the industry. There are other good brands out there, but these are some shining examples of well run spa manufacturing companies.
Bullfrog Spas
Founded in 1996, and based in a suburb of Salt Lake City, Utah, Bullfrog Spas is known for it's "Jet Pak" technology - modular, interchangeable jet paks for their spas. Bullfrog is also known for it's charitable efforts, and seems to have a spa ready to aid weary athletes in a variety of sporting events, or donate to various good causes.
Dimension One
Founded in 1977, Dimension One was recently acquired by Jacuzzi, who plans to continue the brand, calling it New Dimension One spas. Known in the industry by the abbreviation D1, they were the first to make a fully insulated spa for inground or above ground use. They have been consistent in good dealer and customer relations over the years.
Hot Spring
Founded in One of the largest selling brand of spas, Hot Spring spas are made by Watkins Manufacturing, and is based in San Diego, Ca. Their spa Deck Designer tool is a lot of fun to play with, on their website. They have the most extensive dealer network, with over 800 locations worldwide, and are known for having strong dealer relations.
Marquis Spas
Founded in 1980 in the pacific northwest, Oregon based, Employee owned Marquis Spas has a reputation for building quality and technically advanced spas, with luxury surfaces and cool features. They are also a prolific giver, Marquis Spa dealers have granted over 500 wishes to children with advanced medical conditions, and are a Corporate Sponsor for the Make-A-Wish foundation.
Saratoga
Saratoga Spas are made near the Saratoga Springs, NY, since 1984. We really like the company around here. Easy to work with, for dealers, customers and even aftermarket retailers, (like us!) and their spas are known to be easy to work on as well. A reputation for reliable, energy efficient operation and features that no one else has.
So, there you have it, my personal and unbiased opinion as to some of the best spa manufacturers in today's market. If you are looking for a new spa or hot tub, I don't think you can go wrong with any of these brands.
Have you owned one of these spa brands? Would you buy another one? Tell us below in the comments.
- Jack