Adult Games to Play While in the Hot Tub or Spa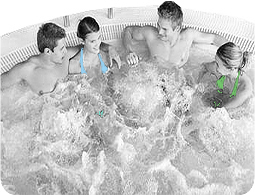 Our last blog post on games in the Hot Tub or Spa focused on "Family" games to play in the hot tub. We started with floating checkers and wrapped it up with the game of Uno, with its waterproof playing cards.
Today's post is for the adults - games that a group of friends can play in the spa to pass the time, and make spa time more fun.
Ha-Ho-Hee
This game is a classic "Don't Make Me Laugh" game. The object is to not laugh, while saying either Ha Ha, Ho Ho, or Hee Hee.
It can be played as a drinking game, although we suggest non-alcoholic drinks while in the hot tub. To play the game, the first person in the circle of players will say "Ha Ha". The person to their right or left will then have to say "Ho Ho", and the person next to them says "Hee Hee".
Play continues around the hot tub until somebody chuckles. Smiling is OK, but if you chuckle audibly, you are either out of the game, or play stops while you take a drink.
Water Balloon Race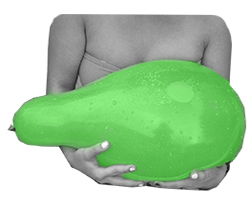 If you've never filled up a water balloon to the size of your head, you just haven't lived! For this game, have on hand some large size colored balloons, which you pass out to the contestants. Give everyone a balloon, or make teams of two people.
When everyone has their balloon, they hold it over the spa jets and fill the balloon with water! The balloon gets harder to manage as it gets so huge and unwieldy, and makes it difficult to keep filling it up. Whoever gets the largest balloon without popping it, will be declared the winner.
Hot Tub Pong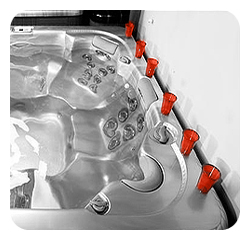 This game can be played against a wall, or use the raised up spa cover as your back board.
Set up several cups on the edge of the spa, and create some rules. If you are going for the traditional beer pong type of play, fill the cups with you beverage of choice.
Everyone gets 3 ping pong balls, and 3 chances to throw the ball into a cup. If a ball lands in your cup, you take a drink. If the shooter misses all 3 attempts, he or she takes a drink.
Orange Pass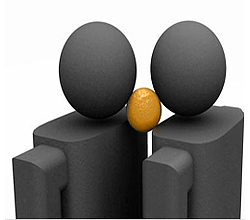 You know this game, a silly but fun game, especially for younger adults. We always encourage eating fruit in the hot tub, and like to throw in some apples during our spa sessions.
With this game, just throw in a few California oranges - they will float in the tub. You don't need many oranges, just one will do.
Pass the orange between the person sitting next to you. No hands, only necks! When the game is over, offer all participants some juicy slices.
Hot Tub Charades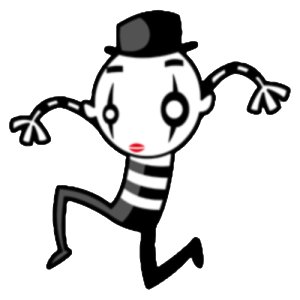 This game really needs no introduction or explanation, but here it is anyway. One person is the actor, and he will act out a situation, phrase or person.
The actor has a few limitations. No words can be spoken, and they only have 2 minutes to perform. The actor can give hand signals to indicate number of words, or when words or partial words are guessed correctly.
Have the actor stand safely, in the center of the spa, or if it can be acted out while seated, then relax.
Fun adult games to play in your spa or hot tub. What games do you like to play in your spa?
Leslie's makes every effort to provide accurate recommendations based upon current ANSI/APSP/ICC-5 2011 (R2022) standards, but codes and regulations change, and Leslie's assumes no liability for any omissions or errors in this article or the outcome of any project. You must always exercise reasonable caution, carefully read the label on all products, follow all product directions, follow any current codes and regulations that may apply, and consult with a licensed professional if in doubt about any procedures. Leslie's assumes no legal responsibility for your reliance or interpretation of the data contained herein, and makes no representations or warranties of any kind concerning the quality, safety, or suitability of the information, whether express or implied, including, without limitation, any implied warranties of merchantability or fitness for a particular purpose.