Adding Audio-Video to your Spa or Hot Tub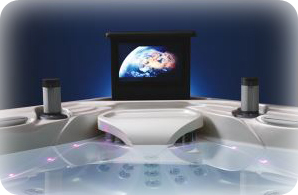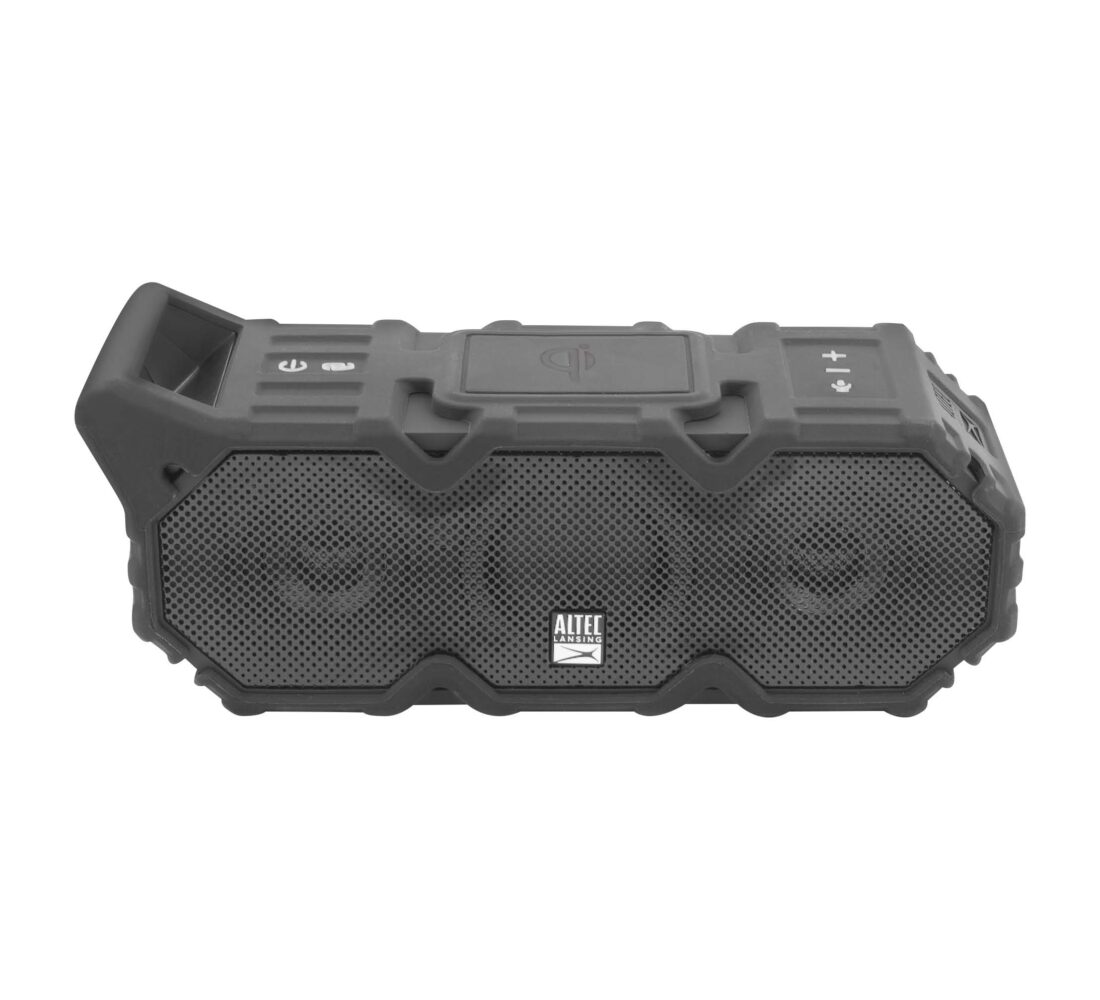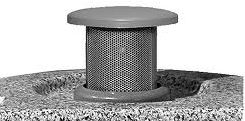 A Hot Tub is a paradise - soothing, relaxing, and as social as you want it to be. If you want your spa to ROCK, jazz it up by adding some tunes to your spa experience, or go all out and set up an outdoor TV or monitor!
Newer spas can come equipped with stereos and built in speakers, like the one shown left, with an option to add a pop-up television. Manufacturer options strike me as expensive however.
You can assemble your own hot tub audio and video equipment for much less expense. Here's how.
ADDING AUDIO TO YOUR SPA
The Integrated Spa Side Stereo is an outdoor, waterproof receiver that's used on spas, boats and golf carts. These are typically mounted to the spa skirt, on the outside of the spa. You'll also need an Antenna if you plan on using AM/FM, and a 12V power supply, to connect to your spa pack.
Spa stereos can be purchased as AM/FM only, or with a CD port, iPod/iPhone dock or USB port, or even with Bluetooth wireless connectivity to your mp3 player. When shopping for a spa mounted stereo, look for Marine stereos, those meant for outdoor use in boats.
The iPod/iPhone docking stereo is another option. If you have a dry area near the tub, with a 110V outlet, plug in any iPod player and dock your device. For something fully waterproof, look at the Eco Terra Waterproof Boom Box. Slip your MP3 player inside and let the music play! This item has the advantage of portability, so you can also use it on a boat, by the pool or at the beach.
Your Home Stereo system can be your third option. If you have a home stereo, wired or wireless, a set of outdoor speakers can be attached. This is how we rock my hot tub. I have a SONOS wireless home music system, with an amplifier in the garage, connected with speaker wire to 2 outdoor, wall mounted speakers. I can control the music selection with my iPhone (being careful not to drop it in the spa!).
Spa Speakers
Spa Cabinet Installed. Newer spas will always have the option for an integrated stereo and speakers. If you purchased this upgrade, speakers would be mounted into the top of the spa, either round 6" speakers, or pop-up cylinder speakers. Most spas have room on the spa shell or cabinet to retrofit such speakers. Pop-up spa speakers have some advantage in design; besides looking ultra cool, they shed water from the speaker cone.
Floating Speakers. Fully waterproof, of course, floating speakers connect wirelessly to your mp3 player via Bluetooth. Most of these available have poor reviews of low volume, short range and fast battery usage. There is one however, with better reviews, the ECOXGEAR. At only $90, this could be all you need to play music from any Bluetooth enabled device.
Free Standing Speakers. Outdoor speakers can be wall mounted (like mine), or can be set onto stands, or placed near the spa. With the blower running and your spa pump on high, you may want your speakers close to the spa. You don't want to wake the neighbors! There are dozens of options in outdoor speakers, wired or wireless, although wireless speakers require a power source, using either 110V or batteries.
ADDING VIDEO TO YOUR SPA
An integrated spa mounted television is a high-end upgrade for today's modern spas. These wireless monitors receive a signal from a small server that you plug into your cable box. A waterproof remote control allows you to change channels and volume.
You can retrofit an existing spa with the same idea, or surface mount the SpaVue, or similar outdoor television onto the edge of your spa. Wirelessly connect to your home media, or connect with cabling of your choice.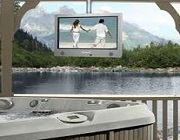 Wall mounted outdoor televisions are another option. You can mount directly to the wall of the house or your hot tub gazebo. With this option, you can go as big as you want, and mount a full home theater-style screen. However, I don't think that I could watch an entire movie in the spa. Or at least a long movie; I tend to use the spa for less than 30 minutes at a time. For hot tub parties, a big screen experience really adds something.
As I stated at the outset, a Hot Tub is a paradise, all by itself. You don't need to add music and video - you could just light a candle and use your spa to escape technology, which come to think of it - is how I enjoy my spa best.
Leslie's makes every effort to provide accurate recommendations based upon current ANSI/APSP/ICC-5 2011 (R2022) standards, but codes and regulations change, and Leslie's assumes no liability for any omissions or errors in this article or the outcome of any project. You must always exercise reasonable caution, carefully read the label on all products, follow all product directions, follow any current codes and regulations that may apply, and consult with a licensed professional if in doubt about any procedures. Leslie's assumes no legal responsibility for your reliance or interpretation of the data contained herein, and makes no representations or warranties of any kind concerning the quality, safety, or suitability of the information, whether express or implied, including, without limitation, any implied warranties of merchantability or fitness for a particular purpose.