Hayward - W3AQR15 AquaRite Complete Salt System for Pools up to 40,000 Gallons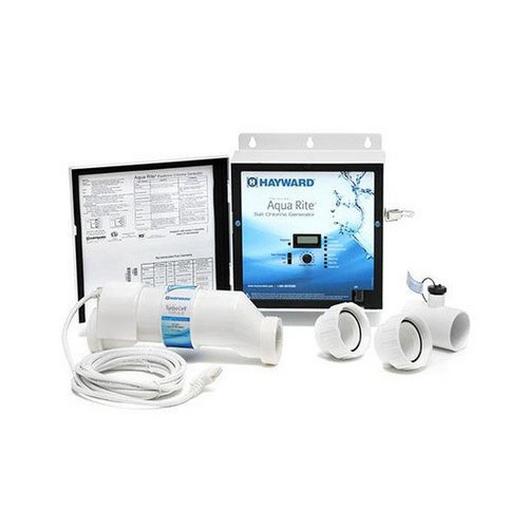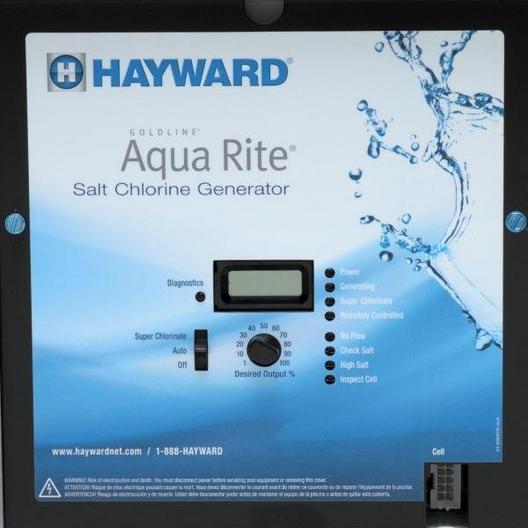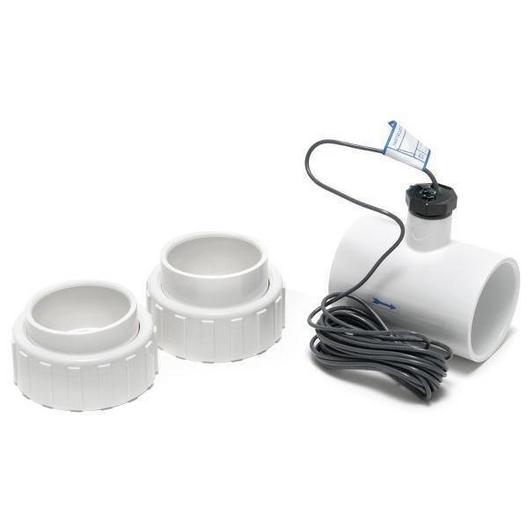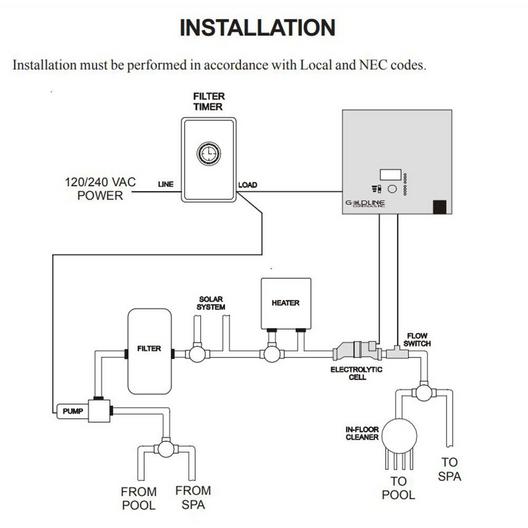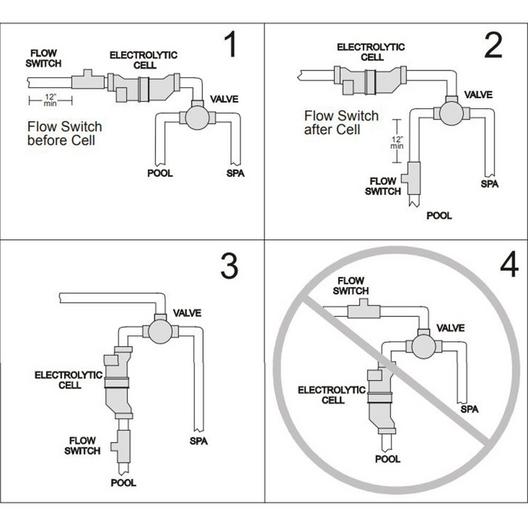 Hayward Aqua Rite W3AQR15 In Ground Chlorine Generator is the perfect salt chlorinator to keep your residential swimming pool up to 40,000 gallons clean and clear.
More Details
Store Pickup
Pickup In Store
Hayward Aqua Rite W3AQR15 In Ground Chlorine Generator is the perfect salt chlorinator to keep your residential swimming pool up to 40,000 gallons clean and clear.
The World's #1 Salt Chlorinator - genuine excellence, luxurious experience
Right-sized for new and existing swimming pools up to 40,000 gallons
NSF certified for chlorine delivery rates and ETL safety certified
Digital display with the ability to adjust chlorine output from 0-100%
Even, consistent chlorine dispersion; no more unhealthy highs and lows
Automatically cleans the cell by periodically reversing polarity
Weatherproof enclosure and connections
Single unit for 120VAC/240VAC, 50/60Hz power unit
Maximum output 1.45 lbs. of chlorine every 24 hours
Includes T-Cell 15 Salt Cell
Smart pool control compatible
Hayward Aqua Rite Electronic Chlorine Generators (also known as salt chlorinators) are the largest selling salt system in the world. The key to Aqua Rite's chlorine generation is the Turbo Cell, a specially designed converter connected to the control unit by a simple plug-in cord and plumbed into the filter pump's return line to the pool. As water is pushed through the Turbo Cell, an extremely safe low-voltage electrical charge turns the salt previously added to the water into fresh, sanitizing chlorine which is then dispersed evenly throughout the pool via the return jets. Look forward to enjoying evenly dispersed free chlorine throughout your in-ground pool up to 40,000 gallons.
Hayward Salt Chlorinators Provide Healthier Water
The Hayward AquaRite Salt System converts your pool's water into a softer, much more luxurious feel, letting you swim more comfortably without the harshness of the chemicals affecting your body. The advantages of this are no more red eyes and itchy skin that normal chlorine can cause. Powerful odors and bleaching of clothes or pool accessories are no longer a worry when you have a Hayward AquaRite Salt Chlorinator. The effectiveness of using a salt cell such as the Hayward Turbo Cell T-Cell 15, helps the environment by reducing the amount of chemicals and waste that pools without a salt system expel.
Convenience of the Hayward AquaRite Complete Salt System
What makes the Hayward AquaRite Salt System so well received is how convenient it is to use. You can bundle existing or new AquaRite installations with Hayward OmniHub smart pool and spa control to deliver instant and convenient access, control, and management to the entire pool pad. The smart hub also connects and is controllable to your smart phone and/or your Alexa® device.
Turbo Cell Right-Sized Salt Chlorination
Hayward offers a new line of Turbo Cells for their salt chlorination and controls solutions. The cells come in three sizes - 40,000, 25,000 and 15,000 gallons. The new sizes enable you to right-size your pool for the most-efficient and cost-effective chlorination possible. Up sizing the cell is ideal to prolong the lifespan of the cell, and to ensure the quick ability to boost chlorine production. These cells are based on the proven Turbo Cell technology that made Hayward the leader in salt chlorination. They automatically generate a self-renewing supply of fresh, pure chlorine - for water that's clean, clear, and luxuriously soft.
If you want premium, softer, cleaner, and clearer pool water with energy efficiency, the Hayward AquaRite Complete Salt System will give you the ultimate swimming experience.
Common Questions
Won't my pool taste like salt?
No, the concentration of salt needed (2500-3500ppm) is only a fraction of what you will find in ocean water. The salt cannot be tasted or sensed in any way.
What if my pool isn't 40,000 gallons?
The great thing with salt chlorination is that you cannot oversize. Even if your pool is much smaller than 40k gallons, this unit will be ideal as the over-sizing will provide less stress on the system and a longer lifespan.
Does a salt cell come with the Hayward AquaRite Salt System?
Yes, the Hayward Turbo Cell (T-CELL 15) is included with your purchase of the Hayward W3AQR15 AquaRite Complete Salt System.

Using the salt from your pool, the Aqua Rite chlorinator employs electrolysis to transform salt into the purest chlorine, sanitizing your entire pool. After, the chlorine is recycled and returns to its salt state to be used again for chlorination.

Salt chlorine lowers conventional chemical use by eliminating the need to add chlorine and bromine by hand.
| | |
| --- | --- |
| Application: | Residential |
| Control System Type: | System with Generator |
| Energy Efficient: | YES |
| Gallons: | Up to 40,000 gallons |
| Installation Type: | Residential |
| Manufacturer: | Hayward |
| Pool Type: | In Ground |
| Product Type: | Salt Chlorinator |
| Salt System Type: | Chlorinator |
| Product Dimensions: | 14" Width x 18" Length x 8.3" Height |
| Product Weight: | 24 lbs. |
| Warranty: | 3-Year |
Three (3) Year Limited Warranty on Product, see Owner's Manual for a full description of warranty claims and coverage details.