When To Service a Pool Cleaner
A pool cleaner is one of the most valuable tools a pool owner can have. It saves countless hours of manual labor, and greatly reduces day-to-day pool maintenance. But, just like a car, you need to bring your pool cleaner in for professional service and repairs to keep it running like new. But how do you know when it needs a tune-up? We've put together this handy guide to help you know when it's time to service your pool cleaner.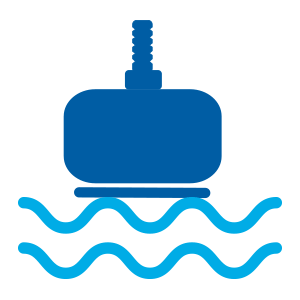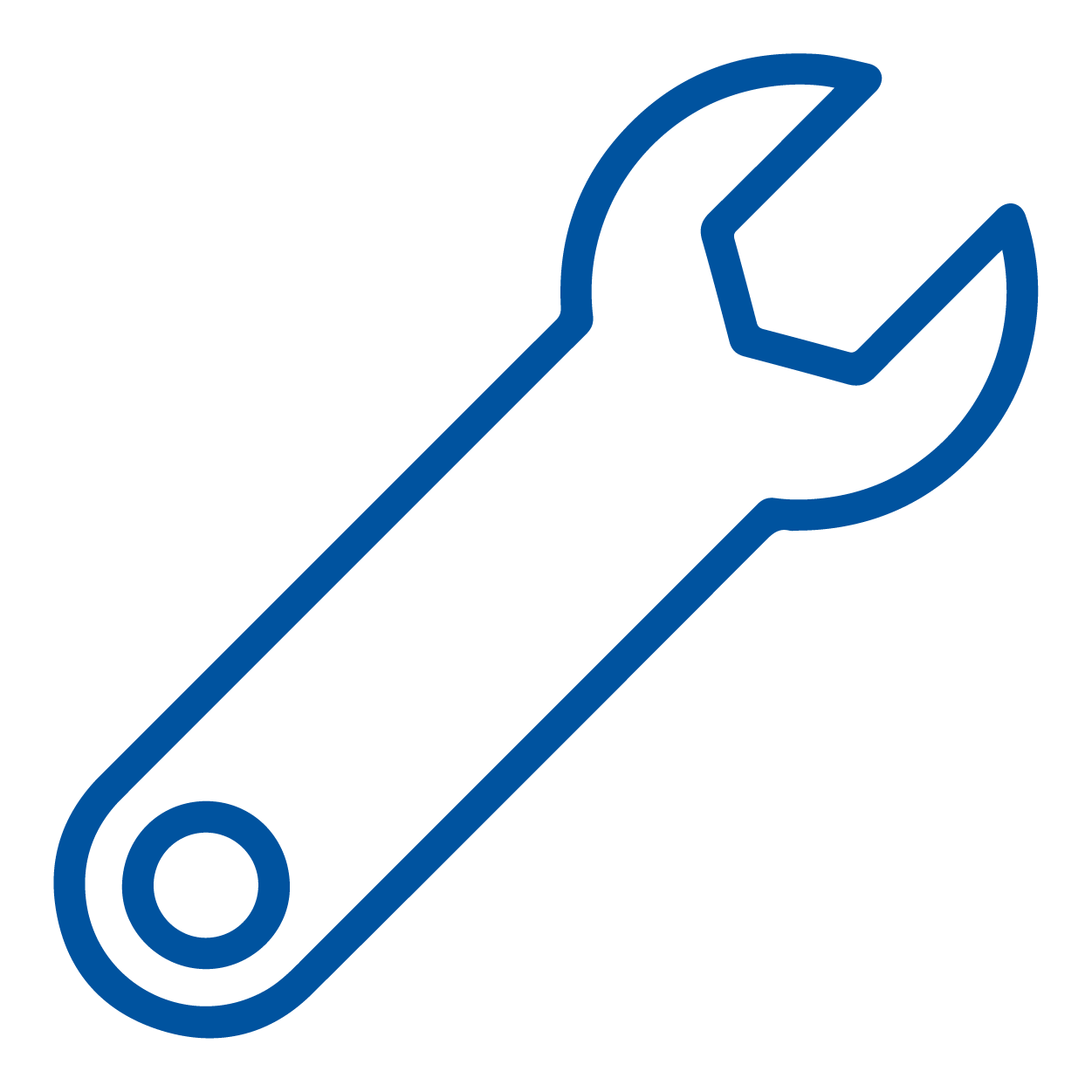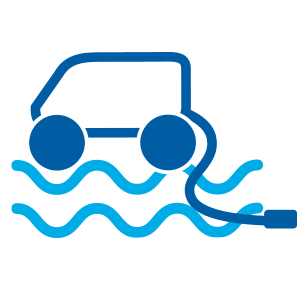 The Pool Cleaner Isn't Working
This one's a doozy. There are so many scenarios that fit into this category. You might notice poor (or no) suction power. The cleaner constantly gets stuck or climbs out of the pool. Maybe the cleaner flips on its side and goes in circles, or the cleaner won't even move. You get the picture. Why isn't the pool cleaner working?!
First things first, you'll need to do a bit of troubleshooting on your own. If you have a suction side cleaner, make sure the pool filter is clean. Also check that the skimmer and pump baskets are free of debris. Then inspect the hose to see if there are holes or obstructions. If you have a pressure cleaner, make sure the booster pump is working properly (if applicable). Check the WMS (water management system) orifices, inline strainer(s), and the power trains to ensure that they're free of debris. If you have a robotic cleaner, make sure the power source is functional, and inspect the internal filters to see if they're clean.
If the problem persists after you've ruled out the most obvious culprits, it's time to check the owner's manual. Do they describe the issue you're having? Is this a pool cleaner repair you can do on your own?
DIY TIP: Most owner's manuals include a troubleshooting section that outlines the most common issues with your cleaner. If your problem is described in the manual, run through the steps to see if you can resolve it on your own. In many cases, a simple adjustment can solve the issue. If it's a faulty part, the included diagram should provide the part number for you.
Pool cleaners are complicated. Sometimes you just need a professional opinion. Leslie's has you covered. If your pool cleaner isn't working right, bring it into your local Leslie's store, and we'll diagnose and fix your cleaner for FREE. The only thing you'll pay for are the parts needed to repair it. The labor doesn't cost a dime.
Pool Cleaner Parts Look Worn
Pool cleaners can take a real beating in your pool. For one, most cleaners have a lot of moving parts. Components like wheels, brushes, foot pads, diaphragms, belts, and gears tend to wear out faster than other pool cleaner parts. If any of your pool cleaner parts wear out, it's important to replace them before they impact cleaning performance. Thoroughly inspect your pool cleaner at least once per week to ensure the components still look good and are performing as expected.
No matter whether you're the "do it yourself" type or not, you can always bring your pool cleaner to Leslie's and let us replace those parts for you. You'll never pay a single penny for labor or diagnostics on pool equipment repairs at Leslie's. The only thing you pay for are the parts — we'll take care of the rest.
Reduced Cleaning Performance
Remember how well your cleaner worked when it was brand new? It may seem like a distant memory now. Weird noises, jerky movements, slower speeds, missed debris, inability to climb walls like it used to, constantly getting stuck, and so on. These are all common problems you might experience as your pool cleaner gets older. If your cleaner's performance isn't quite up to par, it's time to take it in for professional service and pool cleaner repairs. From obvious maintenance upgrades to less-obvious component replacements, our knowledgeable pool professionals can help get your cleaner back up and running like new again. We service all types of pool cleaners, including suction side, pressure side, and robotic cleaners.
---
No matter what problem is plaguing your pool cleaner, you can always count on Leslie's to fix it for you. From routine parts and maintenance to diagnosis and repair, Leslie's has you covered. We are a repair center for many popular pool cleaner brands, including Jacuzzi, Hayward, Polaris, Pentair, Kreepy Krauly, Zodiac, Baracuda, Dolphin, Aquabot, and more. As the World's Largest Retailer of Swimming Pool Supplies, Leslie's has access to the most inclusive parts catalog in the industry. Our team of experts has the tools, knowledge, and resources to quickly tune up and repair your trusty pool cleaner.
So what are you waiting for? Stop by your local Leslie's store today, and have them take a look at your pool cleaner. We also offer many other free in-store services, including pool pump and motor repairs, and our famous 10-point AccuBlue® water test.
Leslie's makes every effort to provide accurate recommendations based upon current ANSI/APSP/ICC-5 2011 (R2022) standards, but codes and regulations change, and Leslie's assumes no liability for any omissions or errors in this article or the outcome of any project. You must always exercise reasonable caution, carefully read the label on all products, follow all product directions, follow any current codes and regulations that may apply, and consult with a licensed professional if in doubt about any procedures. Leslie's assumes no legal responsibility for your reliance or interpretation of the data contained herein, and makes no representations or warranties of any kind concerning the quality, safety, or suitability of the information, whether express or implied, including, without limitation, any implied warranties of merchantability or fitness for a particular purpose.