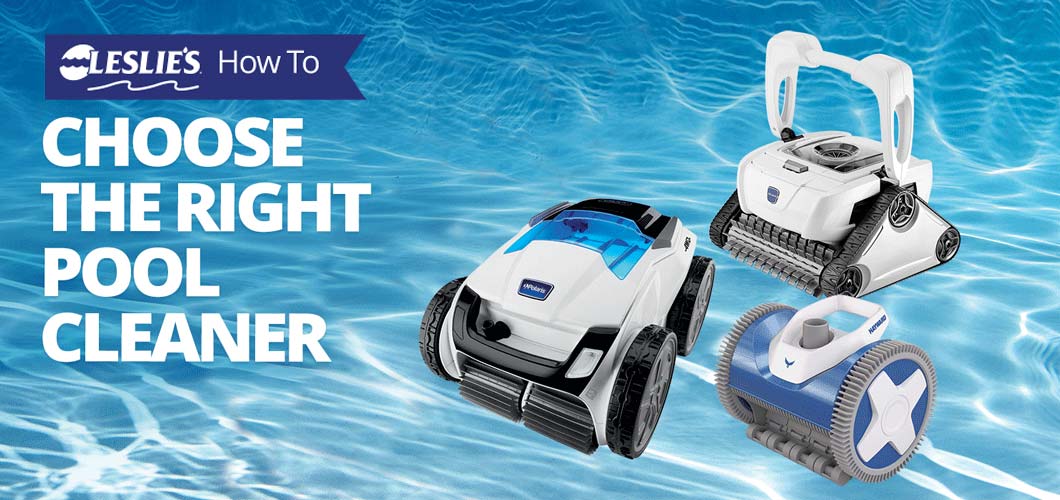 How to Choose the Right Automatic Pool Cleaner Type
A clean pool … it's what we all want. Now comes the tricky part: How do we make that happen? Some of us prefer the ease of hiring a pool service, but that can be pricey. Others like to get their hands dirty and handle the cleaning themselves. And some of us don't necessarily have the budget to afford a pool service or the time/desire to do it ourselves. If you fall in that last group, this post is for you. What you need is an automatic pool cleaner.
Automatic pool cleaners are a great option for anyone looking for an affordable, easy solution to keeping a pool healthy, beautiful, and swim-ready. But there are a few things to consider when deciding between types of pool cleaners. So which type of automatic cleaner is right for you? Let's jump in and find out.
There are three types of automatic pool cleaners, with options to fit just about any budget: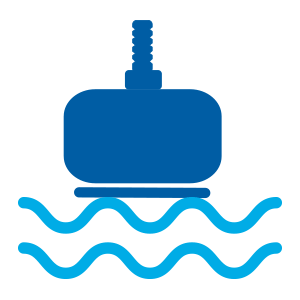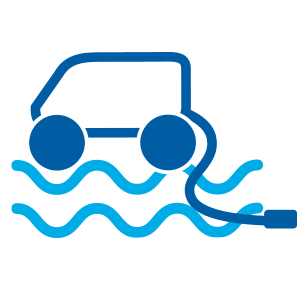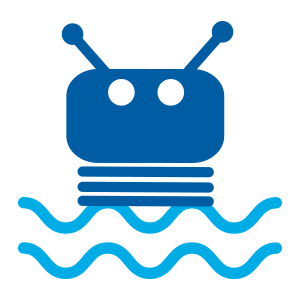 Before discussing any of the cleaners, it is important to note that between pressure and suction cleaners, most pools are only plumbed to be compatible with one or the other. The first step to determine which cleaner to purchase is figuring out what type is compatible with your system. Robotic cleaners, on the other hand, are not tied into your system. They are therefore compatible with any pool, even if you already have a dedicated suction or pressure line.
Here is a quick overview of each type to help make your decision more clear.
Suction Side Pool Cleaners
Suction side automatic pool cleaners work with the dedicated suction line in your pool, or they can connect to your pool's skimmer. They use the suction generated by the pool pump to propel the cleaner throughout the pool, vacuuming and cleaning pool surfaces while dirt and debris is removed by the pool filter. These cleaners are often the least expensive of the three types.
Suction side cleaners are great for removing fine dirt and debris, but can burden your pump and filter if there are a lot of larger debris like rocks, nuts, leaves or branches in the pool to clog it up. If your pool has a heavy debris load, attach an in-line leaf canister to the cleaner hose to prevent the pump basket from filling with debris.
Pros
Lowest cost
Fewer moving parts
Easy maintenance
Good for finer dirt and tough-to-reach areas
Cons
Increases the load of dirt and debris on the filter, increasing the pressure and requiring more frequent backwashing or cleaning
Pump must be operating for cleaner to work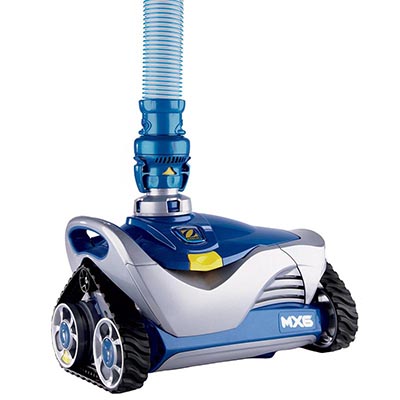 DIY TIP: Always remove your automatic pool cleaner before adding chemicals, especially pool shock. Some chemicals can damage parts of the cleaner.
Pressure Side Pool Cleaners
As the name suggests, pressure side automatic pool cleaners use pressure side water flow from the pool's return line. This pressurized water propels the cleaner throughout the pool, and pushes debris into an attached filter bag. Essentially, the water returned back into your pool is what fuels the cleaner.
Unlike suction cleaners, pressure cleaners don't use your pool's filtration system to filter out dirt and debris. Instead, they use a filtration bag to collect the debris. This relieves pressure and wear on your filtration system and helps prolong the life of your pool equipment. It's one of the more practical options for filtering out leaves and other large debris, as compared to suction or robotic cleaners. And if your pool is heated, pressure cleaners help circulate the pool and distribute the heat.
Pros
Lower cost
Easy maintenance
Lowers dirt and debris load on filter
Good for pools with lots of leaves
Cons
Pump must be operating for cleaner to work
Most models require an extra booster pump
Increased operating costs if both pumps are required (they would need to run at the same time)
Must empty filtration bag when full
SAFETY TIP: For safety purposes, always remove your automatic pool cleaner from the pool before swimming. Long cords and hoses can be hazardous as the cleaner moves around the pool.
Robotic Pool Cleaners
Robotic cleaners are compatible with all pool types, and are the highest quality automatic pool cleaner option money can buy. These cleaners run off a low voltage motor that is powered by plugging into a standard GFCI outlet. Unlike suction and pressure side cleaners, robotic pool cleaners are not connected to your pool equipment in any way. Any debris that is picked up is stored in a filter canister inside the cleaner, which needs to be cleaned out periodically to ensure optimal performance.
Because it has its own onboard filter, robotic cleaners prevent your pool filter from having to deal with much of the debris in the pool. Just like a pressure cleaner, this feature prolongs the life of your pool equipment, and increases the amount of time between filter cleanings. Robotic pool cleaner filters offer remarkably high filtration efficiency, with some models even rivaling the power of a DE filter to filter out the smallest microns of particles. If you want the highest level of clean, maximum energy efficiency, and reduced wear and tear on your pump and filter, a robotic pool cleaner might just be the one for you.
Pros
Supports simple "plug and play" operation
Superior cleaning efficiency in the built-in-filtration system
Independent of pool pump and filter, reducing wear and tear on pool equipment
Energy efficient
Can clean and scrub the pool floor, steps, and waterline
Moves high volume of gallons of water each hour, acting as secondary filtration system
Programmable features (timer, path, etc.)
Newer models are Bluetooth compatible
Cons
Highest upfront cost
Requires emptying the built-in filter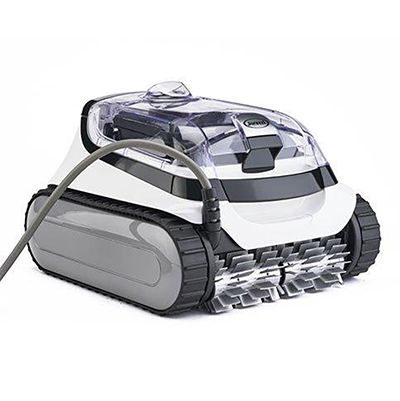 ---
Now you've got an idea of how an automatic pool cleaner can save you time and money. For information on specific models, check out our online selection or visit your local Leslie's store to view the cleaners in-person and have your questions answered. At Leslie's, we're here to help you find the best solutions for your pool.
Leslie's makes every effort to provide accurate recommendations based upon current ANSI/APSP/ICC-5 2011 (R2022) standards, but codes and regulations change, and Leslie's assumes no liability for any omissions or errors in this article or the outcome of any project. You must always exercise reasonable caution, carefully read the label on all products, follow all product directions, follow any current codes and regulations that may apply, and consult with a licensed professional if in doubt about any procedures. Leslie's assumes no legal responsibility for your reliance or interpretation of the data contained herein, and makes no representations or warranties of any kind concerning the quality, safety, or suitability of the information, whether express or implied, including, without limitation, any implied warranties of merchantability or fitness for a particular purpose.