Leslie's Freeze Protection Service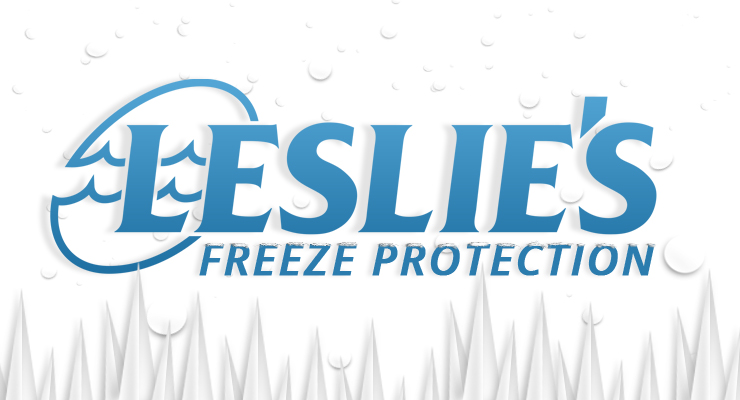 If not taken care of properly, owning a pool in climates that reach freezing cold temperatures can cause issues for pool and spa owners. During these temperature drops, water freezes and expands to nine percent of its volume, causing issues for pool equipment and plumbing.
The expansion of freezing water causes pool equipment and plumbing lines to break and crack under the pressure, requiring costly repairs. Turning on your pump and heater when temperatures drop, keeps water from becoming stagnant in equipment and plumbing, eliminating the chance of freezing.
Freeze Protection Units allow pool and spa owners to set a desired temperature in which their pump and heater automatically turn on. Once the climate reaches the desired temperature, the Freeze Protection Unit kicks in, turning on your pump and heater. This ensures, water does not freeze, preventing costly pool and spa equipment damage during the winter months.

Leslie's carries several different types of Freeze Protection units so we'll have the one right for you. We also carry a large selection of Pool Winter Closing products to protect your pool and spa through the off-season. It's important to make the right choice for you so to ensure the best fit, have one of our trained service technicians come to your house and evaluate the proper solution for your pool or spa.

Our Leslie's trained service technicians are licensed, insured and are experts in their field. To avoid hassle and ensure installation goes properly, our technicians can not only help you make the right decision, but install your Freeze Protection Unit as well.
To make an appointment with one of Leslie's trained service technicians, call 1-(800)- LESLIES or visit www.lesliespool.com to find a service technician close to you.