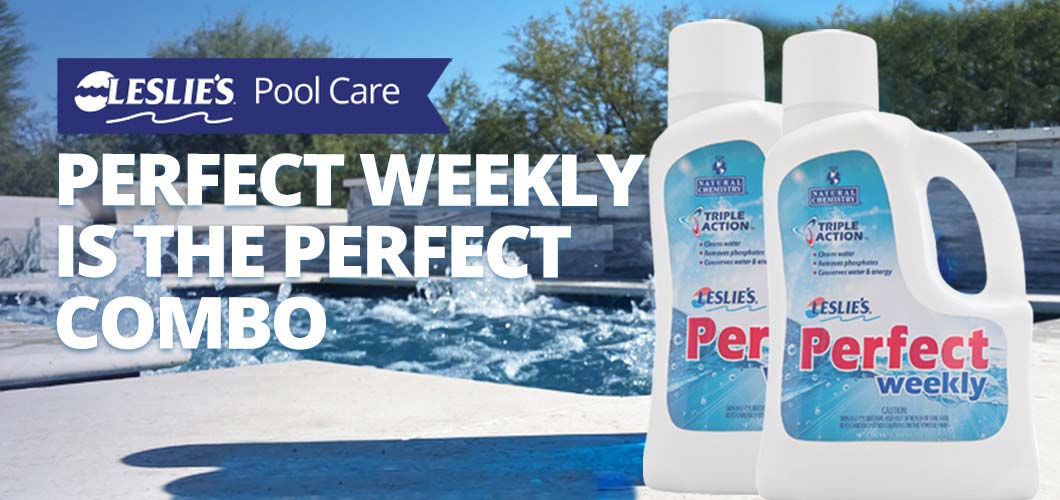 Leslie's Perfect Weekly is the Perfect Combo
At Leslie's, we aim to make pool care as easy as possible for our customers. So when we saw an opportunity to collaborate with Natural Chemistry to create a new, time-saving product that solves many common pool care challenges, we jumped at the chance. Introducing, Leslie's Perfect Weekly!
We knew our customers absolutely loved Pool Perfect + PHOSfree (which removes phosphates from your pool, preventing algae growth) and Cover Weekly (an evaporation barrier to help prevent heat loss).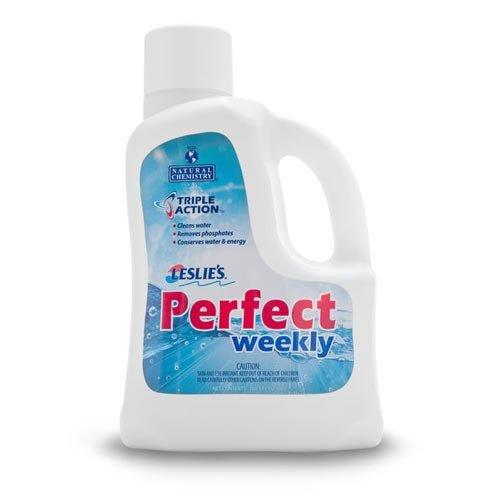 Leslie's Perfect Weekly combines the benefits of all three solutions — all in one bottle. This bottle of perfection is aptly named, Perfect Weekly. It does it all, and it's more cost-effective than buying each of these separate products from us or any other retailer.
Perfect Weekly Triple Action Formula:
Phosphate reducer to prevent algae
Breaks down organics to keep pool water clear
Evaporation barrier to reduce heat loss
Perfect Weekly is an exclusive product available only at Leslie's. Pick it up at your favorite local Leslie's, or order it online today.