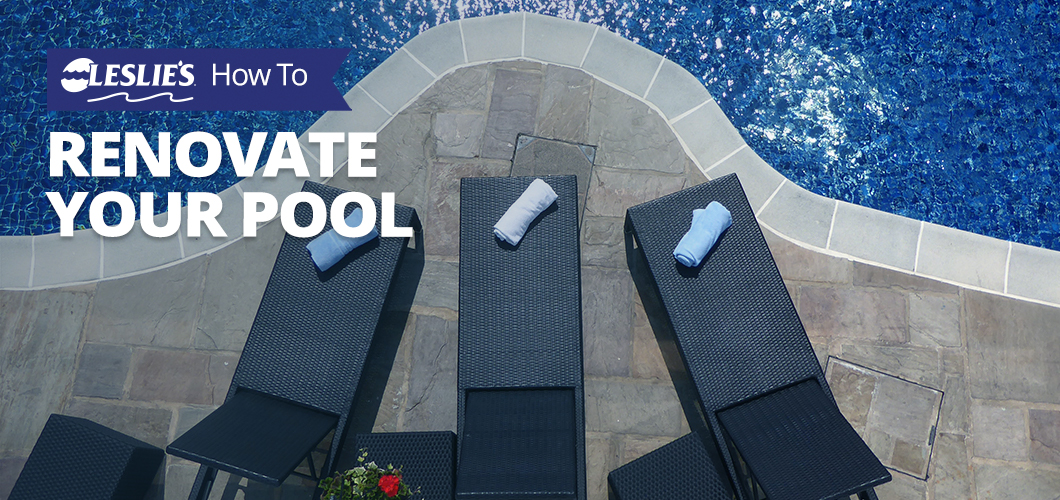 When and How to Renovate Your Pool
When it comes to renovating your pool, there isn't necessarily a specific pool age that is the magic number. Many say that it's worth looking into every 25 years, more or less, to replace materials that are not designed to last much longer than that. Water is the ultimate solvent, and it takes a toll on soft and shiny surfaces. Pool equipment also wears out after some time, and you'll find that the technology improves dramatically even year over year.
However, it's not only about fixing what's broken; many pool renovations are done to update the look and feel of the pool, to add modern equipment for new functions and features, or even to modify the shape or size of the pool.
Every pool owner has had a few daydreams about what they would do to make the pool more fun and less work. If you work hard to make your home stylish and comfortable, your backyard needs to be just as impressive, right?
Common areas for renovation include: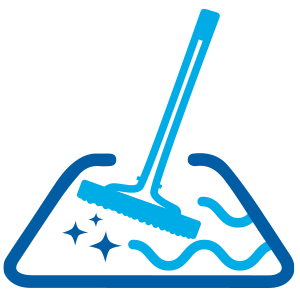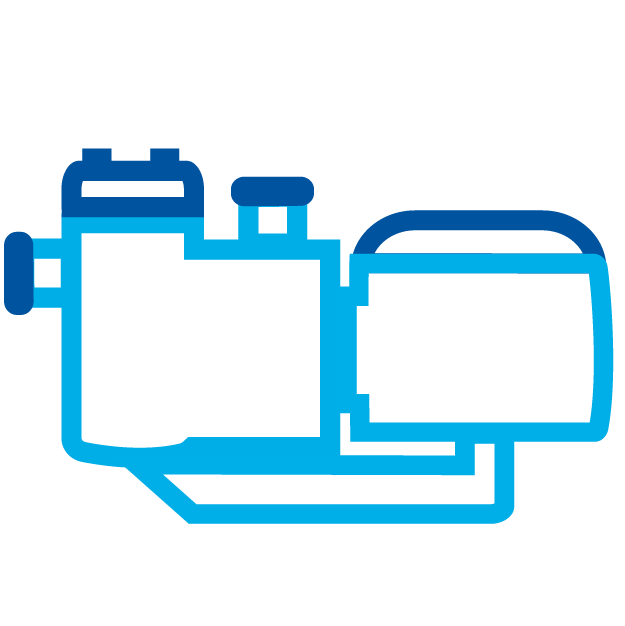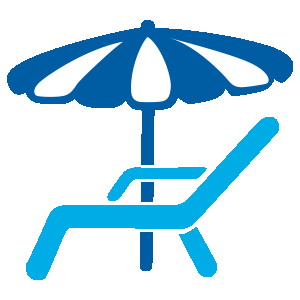 Pool Surface Renovation
Vinyl Liner: Pool liners come in a wide array of colors and patterns; a new pool liner will always brighten up the backyard!
Plaster: In the old days, white plaster was the only choice. Now you can add color dyes or colored quartz chips. Pebble plaster is another option to add texture and color, as well as greater durability.
Tile and Coping: An endless selection of materials and colors, replacing loose or cracked tile and coping, is one of the most popular pool renovations.
Pool Deck: Often an afterthought, the surrounding pool deck offers myriad ways to update the look (and feel) of your pool. Wood, stone, pavers, or stampcrete are just a few pool deck renovation ideas.
Pool Equipment Upgrades
Outdoor Decor and Entertainment Upgrades
Once you have made all of the big pool renovation plans, don't forget about the smaller details around the pool, such as comfortable furniture, warm lighting, and cool sounds with outdoor music.
Keep your guests cozy on cooler nights with propane-powered gas patio heaters, or gather friends and family around a fire pit or fire table for warm conversations.
Most pool renovations also include some landscaping repair and replacement, or new plants, shrubs or ground covers.
Other Exciting Pool Upgrade Options
Water Features: Wall spouts, waterfalls, cascades, deck jets, or step bubblers are the most common types of pool water features. Larger water features require booster pumps and dedicated plumbing, and smaller spouting frogs or an overflowing bowl, for example, can operate with just a valve to control the water flow.
Baja Shelf: Also called a tanning ledge or sun shelf, this is a shallow area of the pool where you can place in-pool loungers or shelf chaise loungers for the ultimate relaxation. Plus, at a depth of 8-12", they also function as a play area for toddlers, and the ledge makes a nice seating area.
Pool Automation: Many pool remodels include some form of automation to control the various equipment and features. Pool Controllers allow you to program the filtering, cleaning, heating, and lighting of the pool from a remote location, such as your phone or in-house wall panel. Chemical Controllers automatically manage water balance and chlorine levels, and Solar Controllers optimize the heat gain for solar pool heaters.
Pool Remodeling: Step by Step
Scout pool renovation contractors
Meet with each to exchange ideas
Get your quotes and compare
Meet with top candidates again
Select your pool renovation contractor
Finalize contract, down to each detail
Begin work
Monitor and manage progress
Wrap up details
Add water and enjoy your new pool!
DIY Pool Renovations
What can a handy homeowner do himself/herself when it comes to pool renovations? That depends on skill level, but there are some things to avoid, such as electrical wiring, as well as pool plaster, tile, and coping.
However, the list is long on things a homeowner can do to speed things up and/or reduce the overall pool remodeling project cost.
Ready the area to allow for heavy equipment and workers
Remove old equipment or materials (demolition)
Haul debris and old equipment to landfill
Install your own ladders and rails
Install your own pump, filter and valves
Add or upgrade outdoor music, lighting, furniture and landscaping
Ask your contractor for ways that you can help — they may welcome the help, or they may prefer to do it all themselves.
Another question to ask a pool renovation company is: What parts of the job will they perform in-house — with their own employees — and what phases will they use subcontractors. The use of subcontractors is a common practice, but the fewer there are the better, in most cases.
A down payment is also common with pool renovations, but avoid giving too much until work has progressed. Perhaps 20% with a signed contract, 40% at a predetermined halfway mark, and the remaining 40% paid on completion.
Also, before you sign a contract, be sure to ask for references, read online reviews carefully, and obtain from the company you hire its Certificate of Insurance coverage.
---
Now that you know what to look for and what it takes to remodel your pool, you can start thinking of how best to make your pool and backyard experience a perfect one!
For additional help or answers to questions, visit or contact your local Leslie's store.
Leslie's makes every effort to provide accurate recommendations based upon current ANSI/APSP/ICC-5 2011 (R2022) standards, but codes and regulations change, and Leslie's assumes no liability for any omissions or errors in this article or the outcome of any project. You must always exercise reasonable caution, carefully read the label on all products, follow all product directions, follow any current codes and regulations that may apply, and consult with a licensed professional if in doubt about any procedures. Leslie's assumes no legal responsibility for your reliance or interpretation of the data contained herein, and makes no representations or warranties of any kind concerning the quality, safety, or suitability of the information, whether express or implied, including, without limitation, any implied warranties of merchantability or fitness for a particular purpose.