Therm Products - Laing Infinity Low Flo Spa Heater, 4.0kW, E24060LHS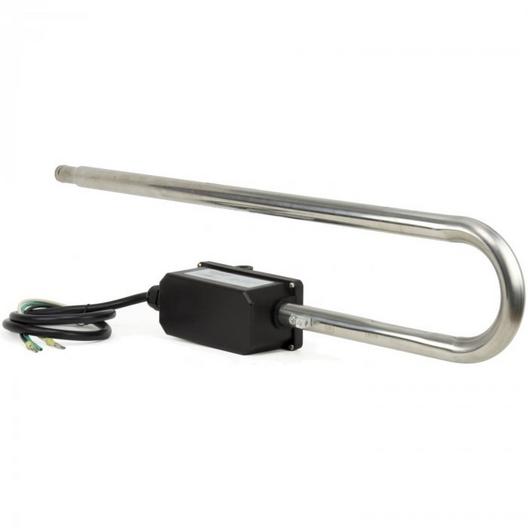 More Details

Membership Available
Earn at least $12 in pool perks for this item by joining Pool Perks.
Please note: This item is only available for in-store pickup and the selected store is out of stock. Please select a nearby store with available inventory to process your order.
Store Pickup
Out of stock
Available at store in 1-2 weeks
Store Pickup
Pickup In Store
Standard Shipping
- Ship To Home
Select a store to check stock
---
---
Details
Jacuzzi Sundance Compatible- Laing Infinity Low Flow Spa Heater assembly, Tubular 3/4"" Trombone Style hot tub heater. 4.0kW with 220V, or 1.0kW when connected to 110V. This is a replacement heater used as a Jacuzzi, Dimension One, Sweetwater and Sundance spa heaters. Originally made by Laing Thermotech, now made by Spa Components and Therm Products.
E24060LS replaces C3226-1A, 6500-063, SEH-4300-NHCW-6699, SEH-4300-NHCW, Laing 6518.1, SD6500-063. Features a stainless steel 3/4"" tube with hose barb connection, and titanium heating element and built in thermal disk. 26"" long, 3-wire harness with female spa connectors. Trombone-shaped spa heater tube measures 26-1/4"" long and is 6"" wide.
Fits Sundance Models:
2008+ Dover
2004-2007 Metro
2003-2005 Lagunas
2000-2007 Solo
2003-2006 Caprio
2000-2003 Tango
Fits Jacuzzi Models:
2002-2003 J-310
2004+ J315
2004 and 2008 J-325
Also Fits:
Watkins Hot Spring and other spas using Laing-design lo-flo heaters.
Jacuzzi, Dimension One, Sweetwater, and Sundance are trademarks owned by their respective owners. There is no affiliation with the owner of the marks; the marks are used for identification purposes only and are not intended to indicate affiliation with or approval by the owner of the mark.
Fits: Laing, Hot Spring, Watkins, Sundance 2004+ Metro, 2000+ Caprio, Tango, Solo, 2003+ Bahia, Cayman, Palermo, Sweetwater 2003+ Lagunas, used with 2-2-05-0110 high limit sensor.