S.R. Smith - Splash! Pool Lift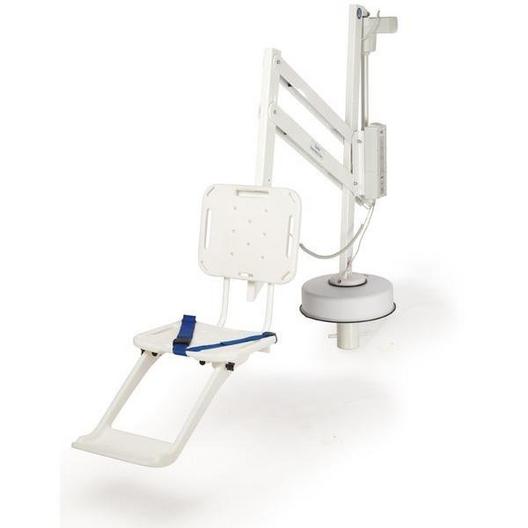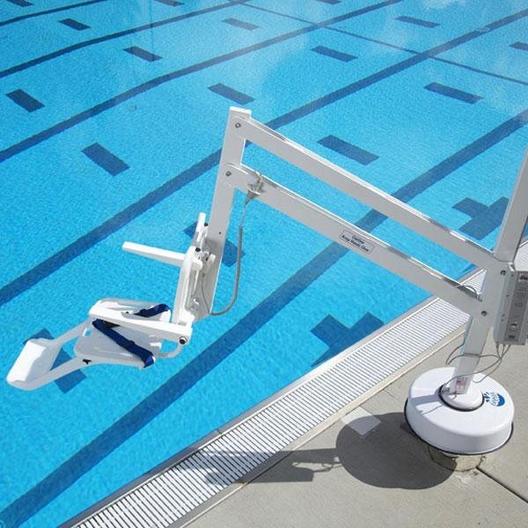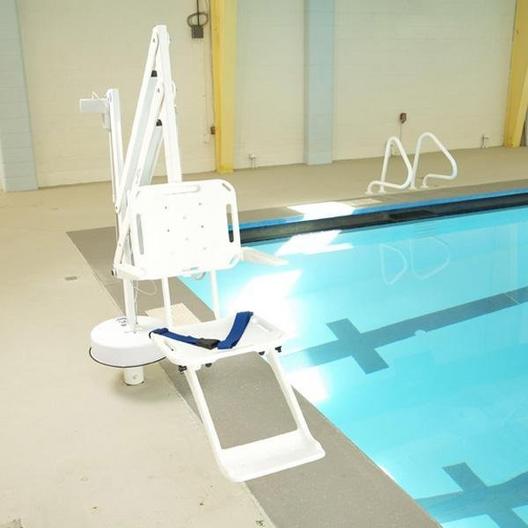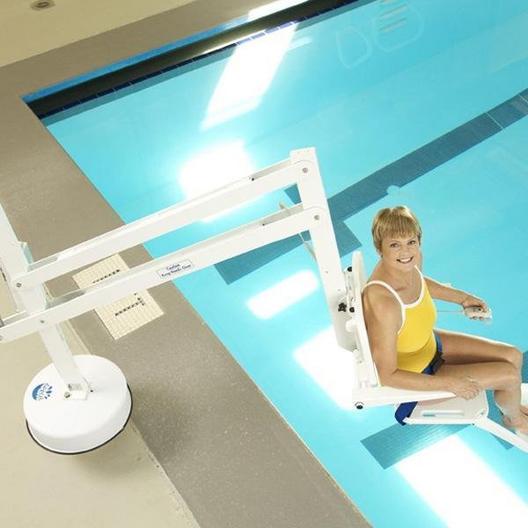 The Splash! Pool lift by S.R. Smith is a semi-portable lifting system that allows individuals with disabilities to easily enter a swimming pool. More Details
---
Description
The Splash! Pool lift by S.R. Smith is a semi-portable lifting system that allows individuals with disabilities to easily enter a swimming pool.
Easily removable from stainless steel deck anchor
Powered by a rechargeable battery
User-operable via waterproof hand control
359 degree rotation
---
Details
The S.R. Smith Splash! Pool lift is meant to lift individuals with disabilities in and out of the swimming pool with ease and safety. This aquatic lift includes a 24V battery, charger, battery console cover, waterproof control, footrest, and seat belt assembly. The Splash! has a 400lb lifting capacity and rotates 359 degrees.

The Splash! pool lift is designed to ensure consistent and safe operation. The 359 degree rotation area leaves the user with enough room to enter and exit the pool with ease and protection. The lifting motion is supplied by a screw driven electronic actuator and an electronic gear motor that contributes the turning motion. The Splash! pool lift is also available in Hi/Lo, Spa, Extended Reach, Splash! 300, and Splash! 300 Spa versions.

The Splash! ADA compliant pool lift for in ground pools lifts the user out with caution and ease for the best possible aquatic lift experience.
---
Highlights

Each Splash! lift is completely detachable from its permanently installed square anchor, which means fast removability when not in use

Its hand control offers convenient and reliable management over all functions to make pool entry and exiting simple

Its 24-volt battery is entirely rechargeable, which means no frustrating cords to manage or countless batteries to replace
---
Specs
| | |
| --- | --- |
| Installation Type: | Residential |
| Lift Operation: | Automatic |
| Lift Capacity: | 400 lbs. |
| Product Type: | Pool Lift |
| Anchors: | with Anchors |
| Armrest: | No |
| Folding Seat: | No |
| Activation Key: | No |
| Post Type: | Square |
| Manufacturer: | S.R. Smith |
| Product Type: | Pool Maintenance |
---
---
Warranty
See Owner's Manual for details