Rola-Chem Corporation - Leaf Skimmer Cover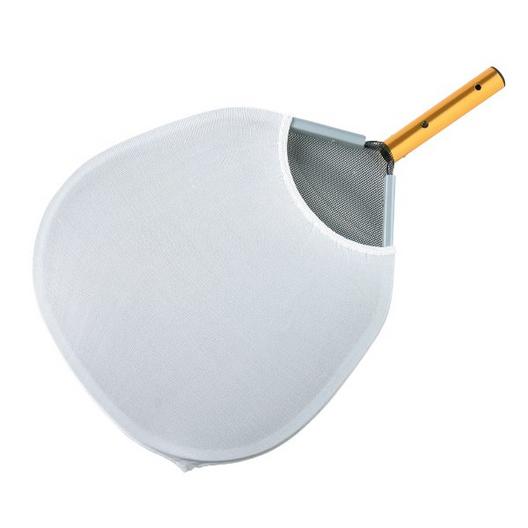 Membership Available
Store Pickup
Pickup In Store
Earn at least 12 in points for this item by joining Pool Perks.
Join/Sign In Now
Pool leaf skimmer covers will make your leaf skimmer even more effective. While swimming pool skimmers are great for removing a wide range of surface debris, some of the finest debris may still be left behind. However, by adding a pool leaf skimmer cover, pool owners can easily and successfully clean up even tiny debris particles. In fact, a nylon cover for pool leaf skimmers is ideal for removing pollen, pine needles and other small environmental contaminants from the surface of pool water.

Swimming pool leaf skimmer covers are made from strong, durable nylon material. As a result, these skimmer covers are long-lasting and can be used over and over again if so desired. Pool leaf skimmer covers are also exceptionally easy to use, as they simply need to be pulled over a standard leaf skimmer. Swimming pool leaf skimmer covers fit snugly over the skimmer frame, creating a highly effective and convenient trap for fine floating debris.