Pentair - Replacement Salt Cell for IntelliChlor IC40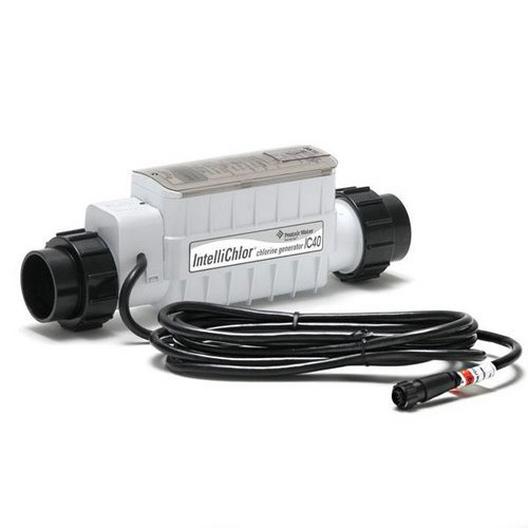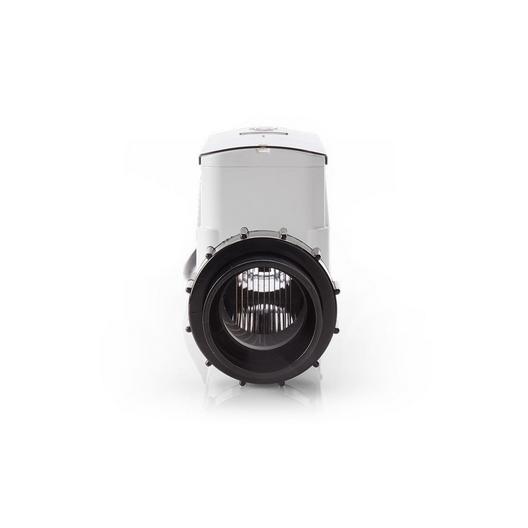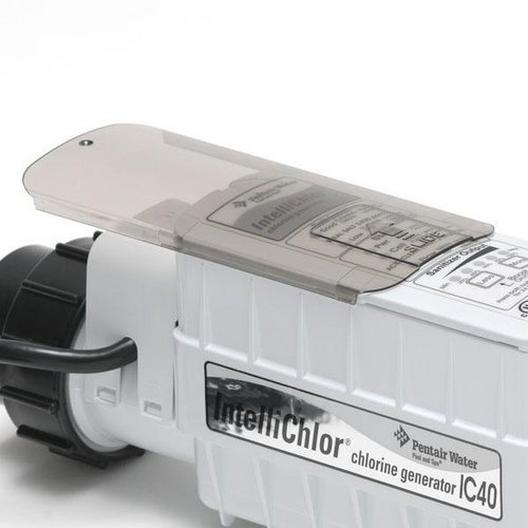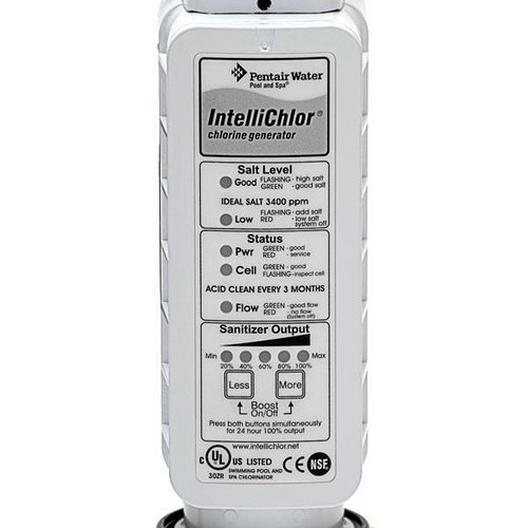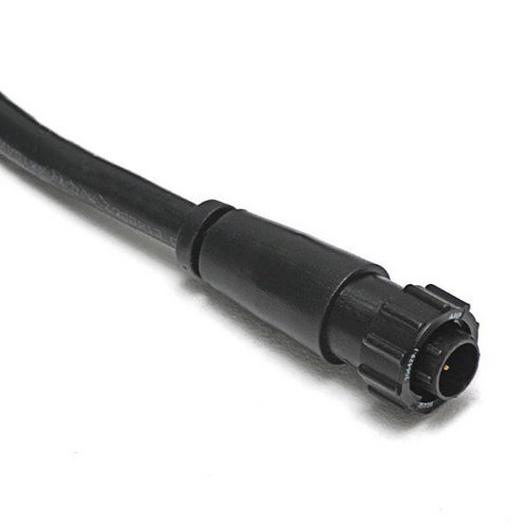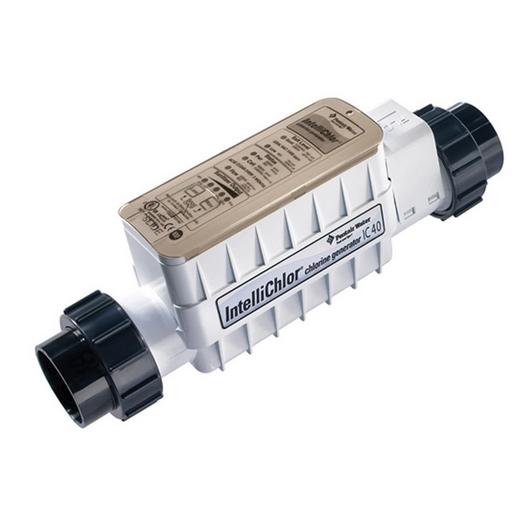 The Pentair Salt Cell is made for use with the Pentair IntelliChlor IC40 Chlorine Generator system. Includes a 15 ft cable and sanitizes up to 40K gallon pool. More Details
Standard Shipping / Usually Ships in 24-48 Hours
---
Description
The Pentair Salt Cell is made for use with the Pentair IntelliChlor IC40 Chlorine Generator system. Includes a 15 ft cable and sanitizes up to 40K gallon pool.
Includes 15' cable, UL approved
Sanitizes pools up to 40,000 gallons
Chlorine output: 1.40 lbs every 24 hours (635 gm/24 hours)
Output: 22-39 VDC @ 6amps maximum from the power center
2" union inlet and outlet connections for fast and easy cell replacement
Titanium electrode cell blades coated with ruthenium oxide for durability
LED indicators and display on cell
Easy-to-view display
Simple output adjustment
---
Details
The Pentair IntelliChlor IC40 Replacement Salt Cell 520555 is designed to sanitize pools up to 40,000 gallons. The Pentair IntelliChlor IC40 Salt Cell includes a lengthy 15 foot UL-approved cable.
The IntelliChlor IC40 Salt Chlorinator automatically generates pure chlorine from the salt water that passes through the plates inside the cell. With a salt chlorinator, you are still sanitizing with chlorine but it is a more pure form of chlorine. This process of salt chlorination provides soft and silky smooth feeling swimming pool water. Using the IntelliChlor Salt Chlorinator provides sanitized safe water and a more comfortable swimming experience.
At the heart of this top-of-the-line chlorine generation system is the IntelliChlor cell. While most other big name salt chlorination systems use a power center equipped with a display to control the chlorination, the IntelliChlor cell features a control display right on the unit itself. The user-friendly functions found on the control display make monitoring chlorine output, water flow, salt levels and cell cleanliness an absolute breeze.
When it comes to durability and reliability, the IntelliChlor Chlorine Generator cell is simply unmatched. Each and every cell is built with titanium blades coated with ruthenium oxide, which is responsible for chlorine production. The salt cell comes with large threaded unions that make it easy to install or replace your existing cell. To top it off, the IntelliChlor cell features waterproof electronics so you won't have to worry about leaks or other issues damaging the controls.
To help extend the life of the salt cell, be sure to inspect it every three months. Calcium can build up inside the plates over time and can hinder the performance of chlorine production in the cell. Use a salt cell acid washing kit (Pentair 520670 IntelliChlor Acid Washing Kit) to help make cleaning the cell quick and easy.
The Pentair IntelliChlor IC40 Replacement Salt Cell is one of the best choices for producing chlorine to keep your pool water clean and safe to enjoy.
Common Questions:
How much salt is required?
The salt level is recommended to be between 3500 - 4000 PPM.
How often do I clean the cell?
The cell should be inspected every three months and cleaned when needed.
Do I still need to shock my pool?
Yes, salt systems are designed to maintain a 3 - 4 PPM chlorine residual.
California Residents WARNING: Cancer and Reproductive Harm - www.P65Warnings.ca.gov
---
Highlights

Eco Select products save energy, conserve water, reduce noise and contribute to a more environmentally responsible pool maintenance system.

Easily monitor salt levels, sanitizer output and cell cleanliness with the easy-to-read built-in display with LED indicators. Simple to read and adjust, and designed with durability and reliability in mind.

Large inlet and outlet unions make cell replacement a quick and easy task.

Provides a simple, safe alternative to manually adding chlorine in your pool. Reduce the risks of physically handling chemical products, but achieve the same level of sanitation.
---
Specs
| | |
| --- | --- |
| Installation Type: | Residential |
| Product Type: | Salt Chlorinator |
| Pool Type: | In Ground |
| Eco-Friendly: | YES |
| Manufacturer: | Pentair |
| Product Type: | Salt Cell |
| Salt System Type: | Salt Only Cells |
| UL-C US Certified: | YES |
---
---
Warranty
See Owner's Manual for details