Leisure Time - Spa Metal Gon 1 Pint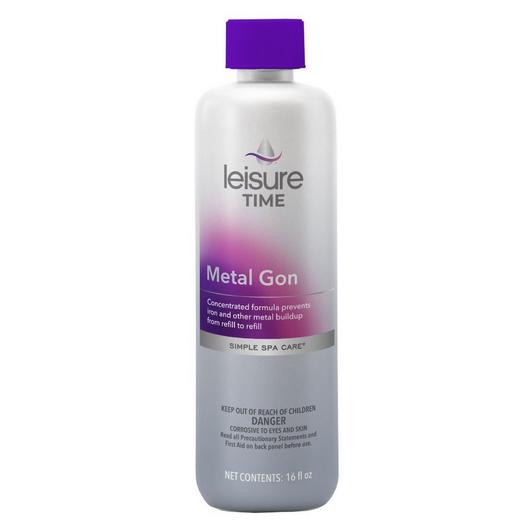 Membership Available
Store Pickup
Pickup In Store
Earn at least 19 in points for this item by joining Pool Perks.
Join/Sign In Now
Leisure Times Metal Gon spa metal sequesterer removes metals and minerals to prevent deposits that cause stains on your hot tubs surfaces. Metal Gon is long-lasting, needing only one bottle for treatment between refilling your hot tub, and its highly effective at keeping your spa looking clean and stain free.
Product Size:1 pt.
Prevents iron, copper and other metal buildup from staining your spas finish
Reacts with any metal contaminant before it has a chance to form unsightly stains
Using Metal Gon each week will control metals following the first treatment
Can be used with bromine and biguanide sanitizers
Tips: The best time to treat for metals is when filling up your hot tub
This item can only be shipped via Ground Shipping.
It cannot be shipped to Hawaii, Alaska or any other locations by Air.