Hayward - W3SP0535LED100 ColorLogic 4.0 LED 120V, 100' Cord Spa Light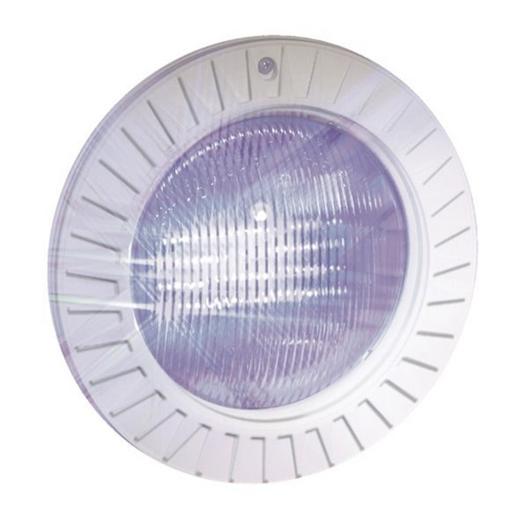 Hayward W3SP0535LED100 ColorLogic 4.0 LED 120V, 100' Cord with Plastic Faceplate Spa Light
More Details

Membership Available
Store Pickup
Pickup In Store
Earn at least $43 in pool perks for this item by joining Pool Perks.
Join/Sign In Now
Hayward W3SP0535LED100 ColorLogic 4.0 LED 120V, 100' Cord with Plastic Faceplate Spa Light
Four new shows for a total of 16 which include 5 fixed colors, see below
Color, Afternoon Skies your evening pool, with middle-of-the-day blue
Color Deep Blue Sea rich, saturated color makes you feel like you're swimming in the ocean.
Color, Emerald gives your pool the alluring magic of gemstones.
Color, Sangria the romance of Madrid, with a dash of fiesta
Color, Cloud White show off your pool's crystal clear water by illuminating with Cloud White
Customize the 5 fixed colors with up to 101 different color tones to match a theme or activity
Speed adjustments allow light shows to be controlled with 9 different settings
Brightness control sets the intensity of the lights from 20 percent to 100 percent
Power line communication technology built into every light allows communication between single and groups of lights with no additional relays or wiring required
All white light override feature for added safety
Eleven Electrifying Color Shows, see colors below
Twilight a constantly changing 1536 colors create a relaxing and sophisticated mood for evening entertainment
Voodoo Lounge when it's time to really get the party going, over 1500 colors uncorks your pool.
Tranquility set the mood for a relaxing evening with this serene show of calming blues and white
Gemstone Vibrant blue, green and magenta make this show a jewel of a choice for any pool party
USA show your patriotic spirit on the Fourth of July or any time with this star-spangled red, white and blue show
Mardi Gras, kids and adults alike will love the 36 fast-changing colors and atmosphere created by this cheerful show
Cool Cabaret hit the disco and turn your pool into a nighttime hot spot with this vibrant show featuring 36 different colors
Harmony Blue and green cross fade of colors
Rainbow slow roll through color spectrum Green, Blue, Magenta, and White
Custom Fade slow fade through Five user selected colors providing a show customized to your party or sports theme
Custom Chase watch the five user selected colors chase each other around the pool creating excitement and awe for your guests
Light is 5.92" in diameter
The Hayward ColorLogic 4.0 LED makes water more vibrant with light and color. But what separates ColorLogic 4.0 from any other lighting system is its ability to take light and color to a whole new level. ColorLogic 4.0 starts with five fixed colors that can be enhanced with seven color-changing shows. The solid colors are Deep Blue Sea, Afternoon Skies, Emerald, Cloud White, and Sangria. The light shows this lamps comes with are Twilight, Voodoo Lounge, Tranquilty, Gemstone, USA, Mardi Gras, and Cool Cabaret. Integrate it with Pro Logic's Network Module, and you get four additional shows with adjustable speed, motion and brightness control and a brilliant spectrum of 101 adjustable colors. It is a color palette and synchronization that is as unequaled as it is inspiring. LED technology makes ColorLogic 4.0 the brightest and most responsive lighting system ever, so your pool comes alive. LEDs are extremely efficient and can save up to 79 percent on energy costs when compared to traditional pool lighting. The streamlined, sealed units are watertight and easy to install. There are no bulbs to change, no color wheels, and no moving parts for noiseless and service-free operation.
Due to the timing of shows and sequencing of lights, ColorLogic 4.0 is not compatible with ColorLogic Gen 2.5 lights.
Be Dazzled with four additional shows with ColorLogic 4.0
| | |
| --- | --- |
| Cord/Hose Length: | 100 ft |
| Voltage: | 120V |
| Color: | Color-Changing |
| Pool Type: | Spa/Hot Tub |
| Product Type: | Spa Light |
| Eco-Friendly: | Yes |
| Face Ring: | Plastic |
| Lighting Subtype: | LED Light |
| Manufacturer: | Hayward |
| Warranty: | 3-Year |
Three (3) Year Limited Warranty on Product, see Owner's Manual for a full description of warranty claims and coverage details.