Grid Controls - M25 Flow Switch, 1.5in MPT 14 GPM, 25 Amp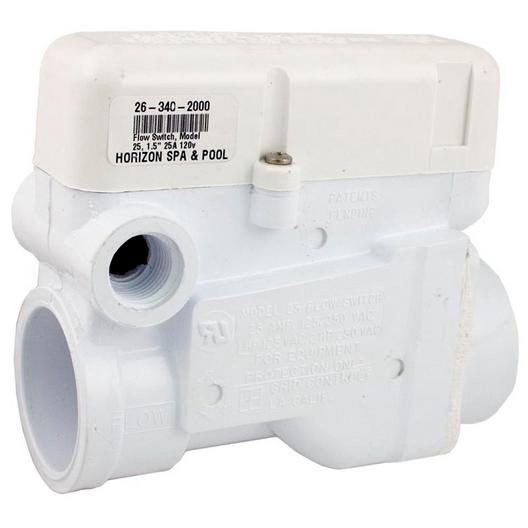 Membership Available
Store Pickup
Pickup In Store
Earn at least $6 in pool perks for this item by joining Pool Perks.
Join/Sign In Now
Grid Controls Model 25 or M25 Flow Switch is a 14 GPM, 25 Amp, 1.5"" Slip Socket Flow Switch. Plumbs inline to sense water flow.
Part Number: 57-F3-2500-WHT
125 VAC 25 Amps 1 HP - 250 VAC 25 Amps 2 HP
Maximum load 50 V.A. (watts), 20 V.A. pilot duty.
Plumbing 1-1/2 PVC slip sockets.
Heavy duty snap action switch
Stainless steel springs and pin.
Set point on 12 g.p.m. off, 7 g.p.m. non adjustable.
Model 25 paddle type flow switch
Molded of PVC and is Underwriters Laboratories recognized.