DEL Ozone - 7-1140-01 Spa Ozonator Check Valve, 1/2 PSI, 1/4in Hose Barb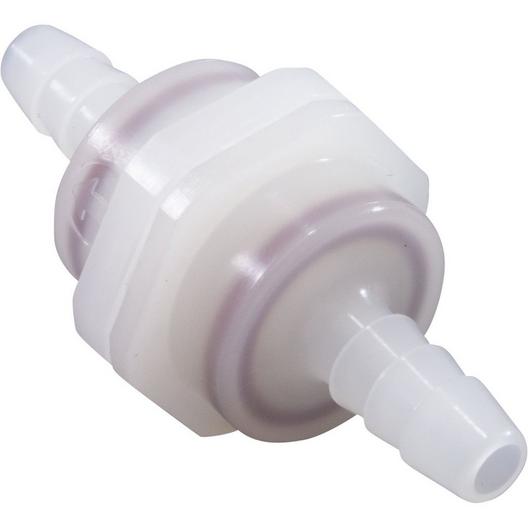 DEL Ozone 7-1140-01 Spa Ozonator Check Valve, 1/2 PSI, 1/4in Hose Barb
More Details

Membership Available
Store Pickup
Pickup In Store
Earn at least 14 in points for this item by joining Pool Perks.
Join/Sign In Now
DEL Ozone 7-1140-01 Spa Ozonator Check Valve, 1/2 PSI, 1/4in Hose Barb
Del Ozone Spa Ozonator Check Valve, 7-1140-01 is more resistant to ozone chemicals than ever before. Del ozonators and other pool and spa ozone manufacturers make use of an inline check valve to prevent water from backing out of the injection point, up through the hose and into the ozonator, which would cause big problems.
This ozone check valve is used on the ozone supply line, or the hose that carries the ozone to the injector or fitting. Stepped barb connector push fits into 1/4" ozone tubing.
Ozone check valves protect spa ozone generators from water backflow. A little part with a big job. Protect your spa ozone generator by replacing the check valve annually.