Spa Steps and Hot Tub Handrails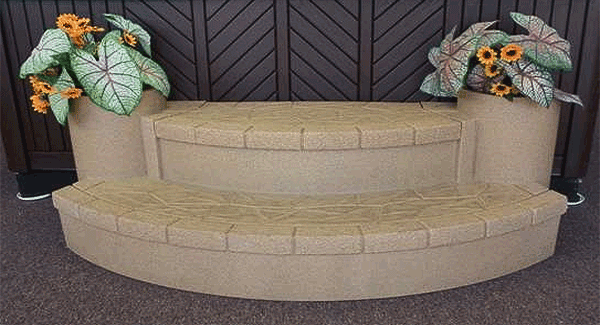 The number one spa accessory has to be a spa cover, but after that, the most important spa and hot tub accessories are spa steps and hand rails.
Like a spa cover, steps and handrails are an important safety feature for any spa owner. It's awkward and unsafe to enter or exit a hot tub without assistance from spa steps and handrails.
Today's post is a buyer's guide for spa steps and handrails.
Spa and Hot Tub Steps
Spa and hot tub steps have snap-together, no-tools required assembly. We offer many different spa step styles, the main difference is in height, and weight capacity. Added spa step features include internal storage, non-skid surfaces, and built-in or available hand rails.
Spa and Hot Tub Hand Rails
Spa and hot tub rails are important to help make a safe transition from the spa to the spa step. Hand rails either screw to the supports on your spa cabinet, or are secured by a flat plate that slides under the spa.
Get a grip with the Spa Side Handrail - a durable, zinc-plated & powder coated 2-piece design with a flat steel plate that slips under your spa cabinet (6 1/2"). No hardware or assembly are required, and no drilling into your spa cabinet.
The Spa Handrail can also be used as an umbrella stand for specially designed spa umbrellas. Fits on spas up to 40" in height from the ground. Handrail is 57" tall, overall. Includes LED light in handle for visibility and added beauty.
SmartRail Spa Railing
The SmartRail features a rotating bracket that works on virtually any spa configuration, and attaches to freestanding as well as spas with a wrap around deck.
Rust-proof powder coated aluminum, and a single corrosion-free bracket with 12 screws. Foam hand grip and ergonomic figure-4 design make the Smart Rail spa handrail a feature packed winner!