Spa and Hot Tub Manufacturers List
The recession of 2008 wasn't especially kind to spa manufacturers. As the number of spas sold dropped dramatically, smaller spa and hot tub brands were forced out of business.
Given that the industry has had a shake-up in the last 5 years, the time is ripe for an updated Spa and Hot Tub Manufacturers List, with current information.
We lost several good spa brands - Emerald, Great Lakes and Hawkeye Spas to name a few. Other companies under financial duress were gobbled up by larger players in the industry. The list below is 51 of the survivors, a tough as nails bunch of spa and hot tub brands that are beginning to thrive once again.
So then, in alphabetical order, I give you the current roster for the upcoming spa season! Use this list of Spa Manufacturers, or Hot Tub Brands in North America to find the contact information for your spa, or to read a little bit about the company.
ALPS SPAS

6100 Wheaton Dr
Atlanta, Ga 30336
678-916-4300
We want our customers to get more than they expected and enjoy their spas for years to come. All of our spas are custom ordered and built to last. From our steel frame construction to our environmentally safe acrylic backing you can rest easy knowing you bought a quality product. All spas are water tested for twelve hours to ensure that all components are working properly. With a lifetime warranty on the frame, acrylic shell and ABS bottom we stand behind our products and it shows.
APOLLO SPAS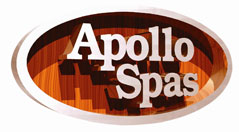 1233 Andover Park East
Tukwila, WA 98188
800-441-SPAS (7727)
Apollo Spas has become one of the best-known hot tub dealers in the Northwest. The original company began in 1968 and was renowned as a fiberglass boat builder. In 1981, they took that knowledge and expertise with fiberglass and molding and applied it to the art of hot tub manufacturing, where they enjoyed instant success. During that time, the company phased out of boat-building and concentrated their efforts into building high quality hot tubs and jetted bathtubs. Apollo Spas is now owned by Arctic Spas.
ARCTIC SPAS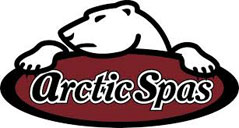 Box 560, 4549 52nd Street
Thorsby, Alberta T0C 2P0 Canada
800-309-1744
Across the globe, Arctic Spas is best known for two things – making beautiful hot tubs purpose-built for extreme weather, and for pushing the technological limits of our industry. Since our inception nearly 20 years ago, we have pioneered dozens and dozens of innovations that make owning and enjoying our spas easier, more relaxing and more fun. For 2014, its business as usual for our R&D team, as they have unveiled the amazing onSpa® with WebConnect, making real-time monitoring and total control of your spa anywhere on the planet a reality.
ARIES SPAS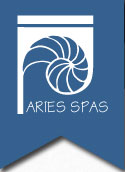 4176 East I-30
Rockwall, TX 75087
972-771-6286
(Permanently Closed in 2020)
"Aries Spas has a simple business philosophy: Build and sell innovative, highly reliable, premium quality products at a reasonable price, backed by a total commitment to customer satisfaction. Let us put our experience to work for you. We'll analyze your needs, wants and desires. We'll customize any spa to fit your particular lifestyle." Larry Williams - President
ARTESIAN SPAS

4720 N Lamb Blvd.
Las Vegas, NV 89115
800-817-7727
Nowhere is our passionate commitment more evident than in the unparalleled quality of our spas. Each model has been painstakingly crafted to provide a feature-rich, optimal mix of elegance and functionality, omitting no detail. While many perceive spas as unattainable luxuries, Artesian builds a spa for every budget. Working with our worldwide network of top-tier dealers, we bring the comfort, satisfaction, and benefits of owning an Artesian spa.
ATERA SPAS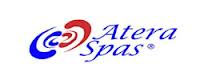 6306 W. Bell Rd.
Glendale, AZ 85308
623-334-3999
Atera AnyTemp® Spas & Hot Tubs are designed and manufactured in Phoenix, Arizona, U.S.A., by a team of industry veterans. The company's goals include handcrafting, using 100% North American components, high quality, exclusively featured, year round outdoor Fun and Therapeutic Health and Wellness Spas, Hot Tubs and Swim Spas in America. The family founders have also owned Four Seasons Leisure, a brick and mortar store in Glendale, Arizona, since 1996.
BAJA SPAS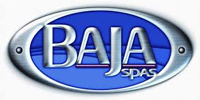 4065 N Romero Drive
Tucson, AZ 85705
800-845-2252
Baja has always approached spa manufacturing with careful attention to detail and exceptional craftsmanship in each individual spa produced, not a race to see how many spas we can build. Our goal is not to create spas that people will merely like, rather we're committed to building spas that discerning owners will love and enjoy. Forty years ago, when we invented the first acrylic spa, our vision was to design spas with hydrotherapy, style and comfort in mind.
BAREFOOT SPAS

1500 Commerce Rd.
Richmond, VA 23224
804-298-3950
At Barefoot Spas, we design every model hot tub around your needs. We have worked tirelessly to optimize the ergonomics, aesthetics, ambiance, and hydrotherapeutic effectiveness of every portable spa we make. Additionally, we know your hot tub should work for you, and not the other way around. Our hot tub spas come standard with maintenance-free synthetic siding, ozonators, antimicrobial shells and filters, blah, blah, blah.
BEACHCOMBER HOT TUBS

13245 Comber Way
Surrey, BC V3T 1P1
604-591-8611
Beachcomber Hot Tubs has been leading the world in manufacturing quality hot tubs since 1978, and we are devoted to contemporary industrial design in every form, from the simple functional features, to making the most energy efficient hot tubs in the world.
BULLFROG SPAS

668 W 14600 S
Bluffdale, UT 84065
801-565-8111
Bullfrog Spas feature patented technology recognized around the world in the pool and spa industry. The benefits of the patented JetPak Therapy System include: customizable jetted massages, an efficient system that creates the most energy efficient spa, and an ultra-efficient plumbing system that provides more power to run all the jets at the same time with optimum pressure. Perfection is no small challenge, but it's our goal. At Bullfrog Spas, we take a different approach.
CALDERA SPAS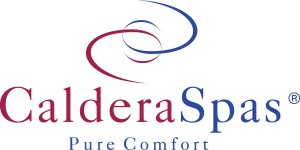 1280 Park Center Drive
Vista, CA 92081
800-669-1881
Since 1976, Caldera® has been one of the world's most trusted spa brands. At Caldera, we do more than sell hot tubs. We design and carefully construct a product with extraordinary benefits that can bring positive change and help transform your life. A Caldera spa gives you access to effective warm water massage therapy right at home, helping you feel renewed and refreshed, even when you have only a few moments to spare. Caldera Spas is a sister brand of Hot Springs Spas.
CAL SPAS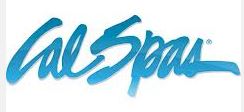 1462 East Ninth Street
Pomona, CA 91766
800-225-7727
The Cal Spas story began over 35 years ago at a crowded county fair. The year was 1978 and California Acrylic Industries was a Pomona, California-based pool builder searching for a way to exhibit a large variety of pool designs in a small space. To solve this dilemma, the company created smaller versions of its formed acrylic pools and put them on display for customers. The miniature pools immediately sparked interest and the company began to receive special requests for acrylic hot tubs.
CANADIAN HOT TUBS
1585 Victoria Street
Kitchener, ON N2B 3E6
800-265-6355
Canadian Hot Tubs Inc is a manufacturer and retailer of cedar hot tubs. Our round and oval cedar hot tubs are available from 2 to 10 people. Made from western red cedar from BC, the natural beauty of our hot tubs blends seamlessly into any backyard landscape. We are still independent and family-owned, meaning that we still provide the personalized customer service and attention to detail that customers have come to expect from Canadian Hot Tubs for over three decades.
CATALINA SPAS

275 West Rider
Perris, CA 92571
951-940-4556
Catalina Spas is the leading spa manufacturer in cutting edge technology and quality fitness and exercise equipment giving the consumer state of the art construction and absolute relaxation. Catalina Spas are carefully constructed to provide years of carefree performance despite frequent, daily use. As a result, we build the best spas and swim spas in the industry with high-quality, efficient heaters, pumps and other components.
CLEARWATER SPAS

18800 Woodinville/Snohomish Rd.
Woodinville, WA 98072
800-791-1190
Clearwater Spas was the first company to produce an ecologically sound product, and all of our spas are produced without fiberglass resin and other destructive agents. Clearwater Spas takes pride in using 100% recycled ABS to fabricate our Dura Floors on all of our spas. We also recycle 100% of our wood, plastic and cardboard waste. All of Clearwater Spas are certified to California's Energy Commission (CEC).
COAST SPAS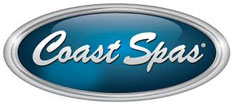 6315 – 202 Street
Langley, BC Canada V2Y 1N1
604-514-8111
A Coast Spas® hot tub delivers a world of new experiences, improved health and an environment that is meant to be shared with friends and family. We've been an innovator in the Hot Tub industry since our inception in 1996. Coast Spas was the first to install modern lighting, audio and video systems and commercial-grade Hydro Cylonic filtration systems into the portable hot tub. Coast Spas also holds several patents such as our Infinity Edge design for both hot tubs and swim spas. Coast Spas is one of the few hot tub manufacturers to be ISO 9001:2008 quality certified.
COLEMAN SPAS

1462 E Ninth Street
Pomona, CA 91766
888-772-4265
The same innovation and exploration that ignited Coleman® lanterns has inspired the creation of the Coleman® Spas collection. Coleman® Spas are manufactured in the United States with cutting-edge technology and affordability. Coleman® Rugged Rotomold Spas, Acrylic Spas and Swim Spas are built with quality and can be trusted to last from generation to generation. Buy Coleman® Spas and buy with confidence. Coleman Spas is owned by Maax.
COMFORT LINE PRODUCTS

2717 N Tamiami Trail
N Fort Myers, FL 33903
888-997-6366
Over the years Comfort Line Products, Inc. was not only the pioneer of the portable spa industry, but also influential in creating much of the technology found in portable hydrotherapy hot tubs today. However, we do not rest on our laurels alone and have continued improving our line of spas into the most desired brand on the market. The Spa-n-a-box, Spa2go, Bali Spa, and the incredible AiriSpa truly set the standard for the greatest in affordable hydrotherapy benefits and stylish design.
DIMENSION ONE SPAS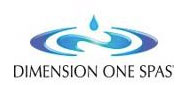 2611 Business Park Drive
Vista, CA 92081
760-727-7727
Dimension One Spas® was founded by Bob Hallam in 1977 and has grown to become one of the world's leading manufacturers of hot tubs and aquatic fitness systems. The company was first established as a chain of retail hot tub stores. The area of Vista, California was ripe for pool and spa manufacturers, so Bob and his wife Linda set up a quick manufacturing concern. Dimension One was recently purchased by Jacuzzi, and Bob and Linda are now retired. :-)
DREAM MAKER SPAS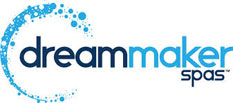 2452 Lake Emma Rd.
Lake Mary, FL. 32746
1-888-329-4847
Dream Maker Spas is one of the world's largest manufacturers of rotationally molded spas and has been a market leader since introducing this type of manufacturing to the spa industry in 1997. With a new owner and leadership team from within the industry for more than 25 years, Dream Maker Spas is now positioned for a greater level of innovation and technology. Our goal is simple: To provide superior products that allow everyone to enjoy leisure, recreation, and wellness.
DYNASTY SPAS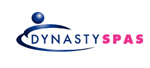 101 Dynasty Way
Athens, TN 37303
800-951-6224
In 1995, in a small metal building in Etowah Tennessee, the owners of Dynasty Spas started working on what would turn out to be one of the fastest growing and most successful spa manufacturing companies in the world. Today, Dynasty Spas employ's hundreds of the industry's best people and has a modern 300,000 plus square foot manufacturing facility. distribution network that consists of over 500 dealers worldwide.
FOUR WINDS SPAS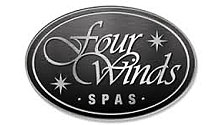 251 Mayfield Dr.
Smyrna, TN 37167
615-220-8879
Four Winds Spas has been a leading manufacturer of quality hot tubs, therapeutic spas and swim spas for more than two decades. Our unparalled commitment to craftsmanship, excellence and innovation has allowed us to stay at the forefront of the spa manufacturing industry. Incorporating cutting-edge technology and aesthetic beauty, Four Winds is dedicated to providing a stunning array of spas to meet every style and budget.
FREEFLOW SPAS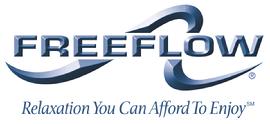 1280 Park Center Drive
Vista, CA. 92081
888-961-7727
Freeflow Spas are incredibly durable because our manufacturing process produces a strong unibody (one-piece) hot tub shell, eliminating the need for an internal support frame. By reducing material and labor costs, we bring you a premium hot tub experience at a more affordable price. Freeflow Spas are manufactured using rotational molding making them extremely durable and more affordable than acrylic hot tubs.
GRECIAN SPAS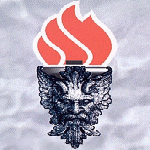 24930 Railroad Ave.
Newhall, CA 91321
888-292-3890
In 1976 Grecian Spas was founded on the philosophy of bringing the customer the finest products available with uncompromising quality. Although there have been many owners of Grecian Spas over the past 28 years the same philosophy of uncompromising quality has never changed. In 2003 manufacturing began in Odessa, Texas, in our 90,000 square foot 8 acre facility, exceeding I.S.O. 9001 standards, we are confident that the product you purchase will exceed your expectations.
HOT SPRING SPAS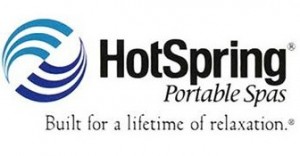 1280 Park Center Drive
Vista, CA 92081
800-669-1881
Why Hot Spring Spas? A spa provides the powerful combination of massage and hot water. We strive to do these things better with one-of-a-kind massage, innovative water care systems, and features that keep water hot and operating costs low. Plus, you can count on our decades of experience and our unparalleled customer care for the Absolute Best Hot Tub Ownership Experience. Hot Spring Spas also owns Caldera Spas and FreeFlow Spas.
HYDROPOOL HOT TUBS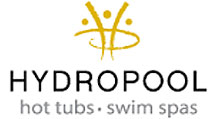 335 Superior Blvd
Mississauga, Ontario, Canada L5T 2L6
800-465-2933
Hydropool Hot Tubs originated in 1970 as a commercial swimming pool company and in 1978 became one of the first hot tub retailers in North America. Initially, Hydropool purchased hot tub shells from a local manufacturer, plumbed and assembled them in house. By 1980, Hydropool began manufacturing their own hot tubs in Toronto, Canada which are hand crafted by experienced designers and the rest is history.
HYDROTHER SPA & WELLNESS EQUIPMENT

135 Matheson Blvd East
Mississauga, Ontario, L4Z 1R2, CANADA
800-891-5811
Our hot tubs are shipped pre-plumbed and are easily installed by any professional contractor or handyman. Our Factory Sales and Service Support Team is available to provide telephone support assistance and where desired we can also quote on providing on-site installation or start up support. HydroTher has two convenient shipping facilities, in Toronto and New York, for economical shipping to all major North American and European cities.
JACUZZI HOT TUBS

14525 Monte Vista Ave.
Chino, CA 91710
800-899-7727
As the company that virtually invented the hot tub and whirlpool bath categories more than 50 years ago, and with more than 250 patents, we proudly offer the best hot tubs and spas available in the world today. Jacuzzi Hot Tubs has more than 500 retail locations worldwide, including more than 400 in the U.S. and 50 in Canada.
L.A. SPAS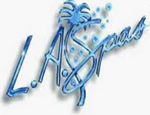 1331 N. Blue Gum St.
Anaheim, CA 92806
800-569-2344
(Now owned by MAAX Spas)
L.A. Spas has led the industry in hot tub design, manufacturing and innovation since 1976. Whether it's a daily soak in the most ergonomic lounger on the market, or a cozy evening with family under the stars, you'll love your L.A. Spas hot tub. Relax and let the crystal clear water created by Aqua Klean® filtration rejuvenate your body and mind. For unmatched quality, beauty and reliability, see a local dealer now to find the perfect spa. LA Spas is now owned by Maax.
MAAX SPAS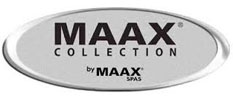 25605 S. Arizona Ave
Chandler, AZ 85248
480-895-0598
At MAAX Spas we understand that companies are not only products and programs, they are organizations of people. Great companies succeed because of the strength of their people and shared proven values. Within MAAX® Spas we consistently succeed in meeting the challenges inherent in our growth by staying focused on our values. Maax has acquired California Cooperage, Coleman, Elite Spas, LA Spas and Vita Spa brands.
MARQUIS SPAS

596 Hoffman Road
Independence, OR 97351
503-838-0888
Marquis Spas® was founded in 1980. Since that time we've worked hard to build trust with our customers. So it's no surprise to find that today we're an employee-owned company. We've always had a reputation for quality products and each employee takes pride of ownership very seriously. Such a commitment has led to the highest level of product quality and reliability. Marquis is mainly concerned with offering creative and innovative designs...
MASTER SPAS
6927 Lincoln Parkway
Fort Wayne, IN 46804
260-436-9100
Master Spas is based in Fort Wayne, Indiana, 90 miles north of Indianapolis. Operating out of a state-of-the-art 27 acre manufacturing campus, we are the largest swim spa manufacturer in the world, and one of the largest portable spa and hot tub manufacturers in the country. Master Spas award winning products are available in over 300 locations in more than 30 countries. Master Spas. Changing lives one hot tub at a time.
MORGAN SPAS

12700 Hillcrest Rd, Ste 278
Dallas, Tx 75230
972-864-7300
Morgan Spas and Hot Tubs are made from the finest Lucite ® Acrylic in attractive, easy-to-clean surfaces. Spa cabinets are constructed of maintenance-free, state-of-the-art synthetics and are resistant to damage from moisture, mildew, fungus and insects. Morgan Spas are built, installed and serviced by its own in-house, factory-trained spa technicians.
NORDIC HOT TUBS

4655 Patterson SE
Grand Rapids, MI 49512
888-438-8827
"We have had our Warrior Nordic Hot Tub for 11 years now, and we still love it. We have only had to replace a gasket or two in 11 years. Our tub is exposed all year round to cold Ohio winters and hot summers. The shell looks as good as new as well as the inside. We don't need a new one but seeing the upgraded models availible now we just might have to happily upgrade. Thanks for a great product!" Kristin McGeorge, Ohio
PINNACLE SPAS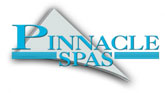 601 45th St. N
St. Petersburg, Fl 33714
800-304-9684
TRUST The leadership team at Pinnacle Spas has more than 100 years of combined experience in the hot tub industry, including more than 30 years of manufacturing spas and hot tubs. VALUE Everything you want in your spa is included in the price – and what a great price it is. You get the peak value in design, hydrotherapy, water care, comfort, efficiency, quality and service. Pinnacle Spas is formerly known as Gulf Coast Spas.
PDC SPAS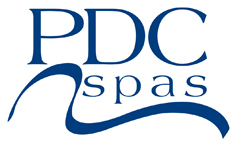 75 Palmer Industrial Road
Williamsport, PA 17701
800-451-1420
Plastic Development Company, Inc., PDC Spas is a manufacturer known to put their customers' needs first. Fifty-five years ago the family owned business began building fiberglass swimming pools. In the late 80's the factory was re-tooled to meet the growing demands of the hot tub market with the second generation. Today, the third generation offers the entrepreneurial spirit to take PDC to the next level.
PREMIUM LEISURE HOT TUBS

6101 45th Street N.
Saint Petersburg, FL 33714
877-237-8772
"We previously owned a Premium Leisure spa and were always impressed with their style and performance, so when we found out that they had developed a new line, we were quick to learn more about them. We recently bought a PR881 and wow, this is truly an amazing hot tub. The entire family loves it as has something for everyone, including our 12 year old that fell in love with the smart controls." Julie Roberson, Cherry Hill, NJ
QCA SPAS
1021 State Street
Bettendorf, IA 52722
888-729-7727
QCA is one of the oldest spa manufacturers, dating back to 1966. When you buy a spa from QCA, you buy a spa from a company with decades of experience and a reputation for quality. We are committed to maintain the best reputation for innovation and hot tub quality. Every spa goes through a thorough water test and 50 point inspection before it is shipped, and every hot tub we build is made with quality components at a competitive price.
ROBERTS HOT TUBS

2343 Welcome Ave.
Richmond CA. 94804
800-735-5290
Roberts Hot Tubs are the absolute highest quality traditional wooden hot tubs made. We have been manufacturing traditional redwood, western red & Alaskan yellow cedar, jarrah and teak wooden hot tubs, ofuros and accessories since 1976. The help section contains water care and spa maintenance help, as well as information for those needing some assistance in doing their own repairs to their hot tubs.
ROYAL SPAS

2041 West Epler Ave
Indianapolis, Indiana 46217
800-541-1248
In 1981 Rick Bartlett and Bob Dapper started Royal Spa by making hot tubs on the south side of Indianapolis, Indiana. They were 18 years old and engineering students at the time. We are a full service manufacturer with an over 89,000 square foot plant located in the southwest part of Indianapolis. Our plant includes a full service vacuum forming and fiberglass shop where we vacuum form our spa, swim spa, and jetted bathtub shells, and a cabinet shop.
SARATOGA SPAS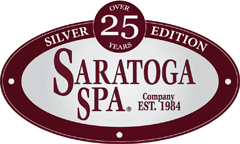 33 Wade Road
Latham, NY 12110
518-786-1111
When discovering Saratoga Spas you will learn that Redefining Hydrotherapy is a journey, not a destination. When looking at technology, what may have worked in the past may not have the same impact in the present. When looking at the curing and health benefits of water, some things never change. Saratoga Springs, New York has been a place of relief and rejuvenation for over 100 years. Saratoga Spas continues that tradition today for the relief of a tired body and soul.
SOFTUB SPAS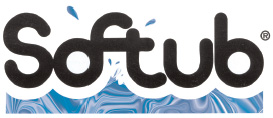 13495 Gregg Street
Poway, CA 92064
888-763-8828
Softub is the only truly portable hot tub on the market. Weighing less than 80 pounds, its lightweight and compact design provides you the luxury to relax and indulge-anytime anywhere. Softub's Heat Recovery Technology incorporates a pump motor that heats into a single Hydromate Unit. The heat from the motor is then used to heat the filtered water, keeping energy consumption to a minimum. Softubs plug into a standard 120V outlet, and does not require any additional wiring.
SPA CREST HOT TUBS

5989 Hwy. 129 S.
Claxton, GA 30417
800-569-1942
(Permanently closed)
Our success, however, is truly owed to our valuable vendors and customers. It is your support and belief in the Spa Crest line that have brought us this far and it is your continued support that is sure to propel us even further as we strive to always surpass our very best in order to offer you a truly exceptional product. In 1998, we began our second product line, Vision Hot Tubs, which offers customers an added level of superior hot tub craftsmanship and design.
STRONG POOLS & SPAS

Rte. 11, P.O. Box 108
Northumberland, PA 17857
800-787-6649
Our Strong hot tubs are made by a team of experts at our manufacturing plant in Northumberland, Pennsylvania. That's right. We don't just assemble our spas in the USA, but we build them from the ground up right here! Our use of the latest technologies and materials also helps us comply with and exceed green standards. Our processes are clean and release zero CFCs or harmful toxins, such as Styrene and fiberglass, into the atmosphere.
SUNBELT SPAS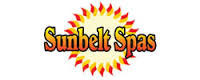 3924 Dunvale rd
Houston, TX 77063
800-258-7727
Here at Sunbelt, we don't just make spas, we own them and use them. When we add another feel-good feature to our spas, we know it really does feel good because we've felt if for ourselves. Just like you, we have our daily share of aches and pains, and when we say a Sunbelt Spa soothes the body, we can say it with confidence because we've been soothed ourselves. Other spa makers are portable spa factories with limited options.
SUNDANCE SPAS

14525 Monte Vista Ave.
Chino, CA 91710
800-883-7727
For over 35 years, Sundance® Spas has brought families together with warmth, buoyancy, and the practical style of our hydromassage hot tubs. Our reputation for lasting design and craftsmanship is backed by our history as the most award-winning company in the industry. Our popular collections of hot tubs and spas deliver luxurious comfort and entertainment features, along with innovative engineering that maximizes efficiency while decreasing time spent on maintenance.
SUN RAY SPAS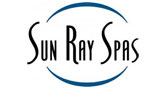 5650 99 Street
Edmonton, Alberta, T6E 1V2, CANADA
877-212-7727
At Sun Ray Spas, we manufacture hot tubs using only top-of-the-line parts that in turn require less maintenance and are backed by one of the best warranties in the business. We believe energy efficient hot tubs that are also easy to maintain are important elements in today's market. It isn't enough to just produce a hot tub that looks good on the outside-it needs to perform at its peak at all times.
SUNRISE SPAS

317 South Service Rd.
Grimsby, Ontario Canada L3M 4E8
905-309-1800
Passionate about innovation and state-of-the-art engineering, Sunrise Spas is committed to "best in class" quality and features. For over 25 years, Sunrise has been setting industry benchmarks in over 40 countries. Expertly crafted; from the structural foundation to the exquisitely detailed final touches, we ensure every hot tub manufactured by Sunrise Spas is the perfect way to improve your health, rejuvenate mind and body, entertain friends and relax with family.
THERMO SPAS

10 Research Parkway, ste 300
Wallingford, CT 06492
800-876-0158
ThermoSpas sells hot tubs directly to you, the consumer, to provide the highest-quality hot tubs for the lowest possible price. ThermoSpas® hot tubs are a better value than the typical retail showroom hot tub because you only pay for the features you want. Customize with features and options that fit your needs and budget from the number of jets to a stereo or even deluxe LED lighting. Thermo Spas is now owned by Jacuzzi.
VIKING SPAS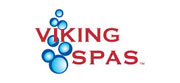 2725 Prairie St. SW
Grand Rapids, MI 49519
616-248-7800
For 2015, Viking's innovative spirit has brought to the spa industry a third generation SOFT-TOUCH, an exclusive Slip Resistant satin surface that only Viking offers. Your family's safety is important to you and it is also important to us. We have also teamed up American Made Matters. Given that we are the only manufacturer in our industry that have been recognized by the President of the United States for US Exporting and the fact that we have the highest content of American manufacturing in our product we think it's time to educate consumers on the importance of this position.
VISION HOT TUBS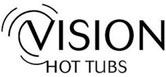 5989 Hwy. 129 S.
Claxton, GA 30417
800-569-1942
Back in 1985, the parent company, Spa Crest Manufacturing, began a tradition of building quality spas and in 1992, moved its headquarters to Claxton, Georgia. Soon after that in 1997, we were driven by a "vision" to create a new hot tub line. In 2005, with the help of a superior team of designers and engineers, we fulfilled our dream and are proud to offer six highly-innovative models. Since inception, the goal of Vision Hot Tubs has been to design and manufacture the most well-built hot tubs on the market – and that continues to be our goal in everything we do.
VITA SPAS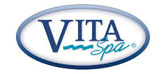 2320 N.W. 147th Street
Miami, FL 33054
800-848-2772
At Vita Spa, we pursue perfection in all that we create. The focus of everything we do at Vita Spa is on you. The full and complete satisfaction of our customers is our objective and the result is evident in every spa that rolls off our factory floors. When you purchase a Vita Spa, you can be sure you've made one of the smartest and most worthwhile purchases possible. For over four decades, we have been at the forefront of the hydrotherapy industry in innovation and technology and our spas are rated amongst the best in the world. Vita Spas was acquired by Maax in 2009.
Leslie's makes every effort to provide accurate recommendations based upon current ANSI/APSP/ICC-5 2011 (R2022) standards, but codes and regulations change, and Leslie's assumes no liability for any omissions or errors in this article or the outcome of any project. You must always exercise reasonable caution, carefully read the label on all products, follow all product directions, follow any current codes and regulations that may apply, and consult with a licensed professional if in doubt about any procedures. Leslie's assumes no legal responsibility for your reliance or interpretation of the data contained herein, and makes no representations or warranties of any kind concerning the quality, safety, or suitability of the information, whether express or implied, including, without limitation, any implied warranties of merchantability or fitness for a particular purpose.