Replace or Renovate an Old Hot Tub?

This content was previously featured on the Hot Tub Works website. Leslie's is proud to partner with Hot Tub Works to bring you this helpful content on lesliespool.com.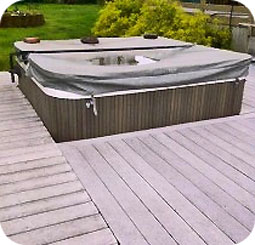 Most spa owners grapple with this question, if they live in one place long enough.
It usually happens like this - one day a spa repairman hands you an estimate for repair, in excess of $1000, and in addition to that, it's time for another spa cover, and the cabinet is looking, well - less attractive than it once looked.
The manufacturers life expectancy of a spa, even good spas, is only 10-15 years.
However, you could keep renovating the spa every 10 years, and keep the same spa shell forever. A new spa pack every 10 years, maybe a new topside control. Excluding any catastrophic damage from extreme neglect, you could operate this way for 30 years, easy.
However, you just happened to catch a glimpse of the glitzy new spa models, with so many jets and features, and you think it may be time for a brand new spa. I know many people that do it like this; every 10 years, they just go out and buy a new spa. It all comes down to what type of person you are. Are you a "replacer" or are you a "repairer?"
What's your Threshold?
New Spas range in price from about $3000 to $9000, with the average price falling just north of $5 grand. For many people, they would consider a new spa when repair costs exceed half of the cost of a new spa. Like an insurance actuary, you analyze the risk and benefit of repairing, renovating and refurbishing your existing spa, versus 'totaling' the spa, and plunking down some cash on a new one.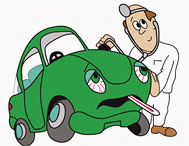 The comparisons to automobiles are intentional, and here's another one; keep in mind that your old spa has very little trade-in value. You may sell it to a close friend or family member, but really, no one else wants to buy somebody's used spa. Some spa dealers will take it off your hands, if they are in the business of refurbishing, or if you buy a new spa from them - but don't expect them to write you a check for it.
It's mostly a financial decision, or it should be, but often some emotion creeps into the equation. You may start to weigh the benefits of a new spa such as high tech features, warranty, appearance, size or seating configuration. Go ahead, add in these benefits, crunch the numbers again and see where you stand.
Spa Renovation Ideas:
Refinish the wood Cabinet exterior
Construct a Pergola or Privacy Screen
Replace the Spa Pack and Control Panel
Clean and Polish the Spa Surfaces
Replace the Spa Cover
Replace the Spa Filter
You can do all of these things above for less than $2000, so if it were me, I'd Renovate my spa, until the cows come home. But then, I guess I'm just a repairer at heart. But I also have a threshold - I'm in year 11 now with my current spa - I think I can make it to 20 years...!
Carolyn Mosby
Hot Tub Works