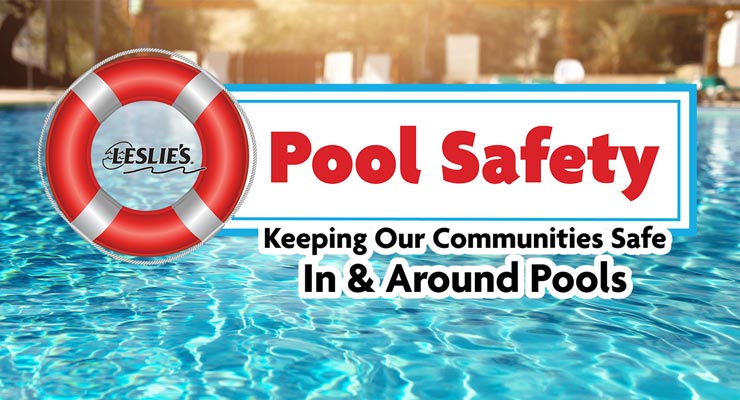 Leslie's Introduction to Pool Safety
Summer's here and pools around the country are finally opening! We know you can't wait to cannonball into the deep end, but before everyone starts swimming, it's important to learn the basics of pool safety. By following three simple guidelines, you can ensure that every swimming experience is safe, healthy, and fun!
Learn To Swim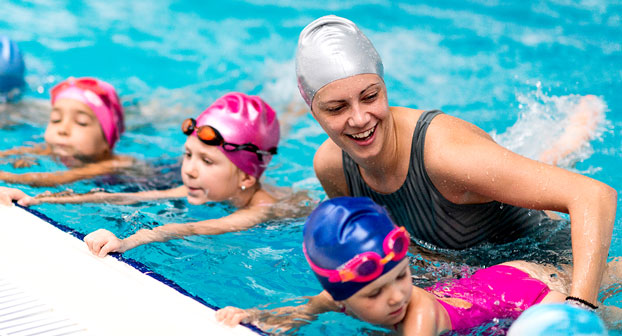 It goes without saying that everyone is considerably safer in pools if they've been taught how to swim. Consistency in formal swimming lessons reduces the risk of drowning by 88% among children ages 1 to 4 years old, and the good news is that you can begin right away. Children can be enrolled in swim lessons as early as 4 months old! To start learning today, visit your local Aqua-Tots location, or find other certified swim instructors near you.
Outside of formal instruction, you can practice swimming at home with SwimWays Learn To Swim products. Products like soft swimmies or swim sweaters will keep your children safe while they explore the pool with confidence. This kind of practice teaches children how to paddle and balance themselves, skills that are absolutely essential for swimming success.
Secure The Area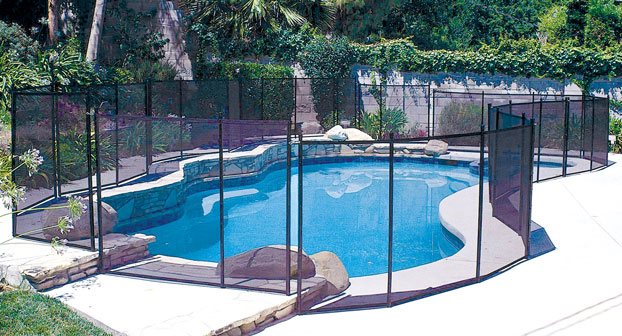 We all have to leave the pool eventually, and when the time comes, it's important to prevent pets and children from entering the area unattended. One of the best ways to start securing the area is to install a fence around your pool, at least four feet high. The gates of the fence should also be self-closing and self-locking, ensuring that they can't be mistakenly left open.
Another great way to secure your pool is with a safety cover. Constructed with reinforced and tightly woven fabric, safety covers encompass your entire pool. Not only will these covers prevent pets and children from entering the water, but they'll also keep out leaves and other debris!
Maintain Healthy Water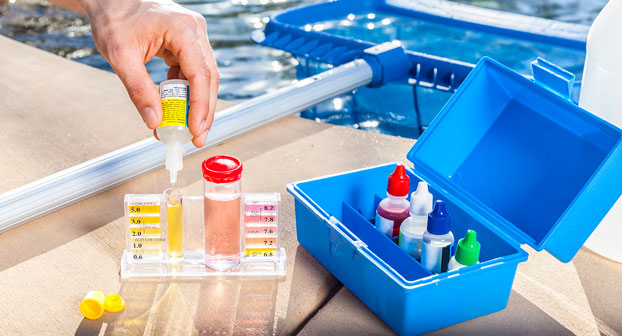 No one wants to swim in unsanitary water, so before diving into the pool, you need to make sure the water is safe for everyone to enjoy. Even water that looks clear can be home to countless germs! To ensure that your water is safe and chemically balanced, you need to test it on a regular basis. While you can (and should) test your water at home, you should also take advantage of Leslie's free in-store AccuBlue® water test. The experts on hand will analyze the results of this 10-point water test and help you find everything you need to keep your water safe and balanced.
Proper filtration is also a huge part of keeping your water healthy. Without a properly maintained and functioning filter pump, any of the dirt and bacteria that enters your pool will stay there! Not only do filter pumps remove debris from the water, they also help distribute the chemicals needed to destroy germs. To keep your filtration system at the top of its game, you should clean the filter pump on a regular basis, including the skimmer and baskets. Following the manufacturer's guidelines for your specific model of filter pump will keep it running for years to come.
Safe, Healthy, and Fun!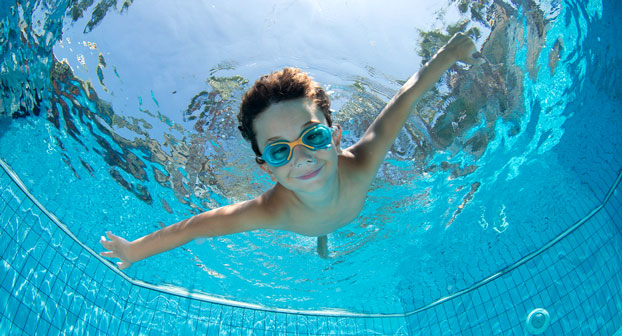 Remembering these three points about pool safety - learning to swim, securing the area, and maintaining healthy water - will help everyone have fun in the sun this summer. In addition to these, always remember to watch your kids around water. Supervising your children in or around the pool is the easiest and most important way to keep them safe.
If you need more help getting your pool ready, from filters to water tests, stop by your local Leslie's! A portion of Leslie's proceeds from pool safety products will be donated - through the USA Swimming Foundation and Aqua-Tots - towards providing swim lessons to kids in our communities.