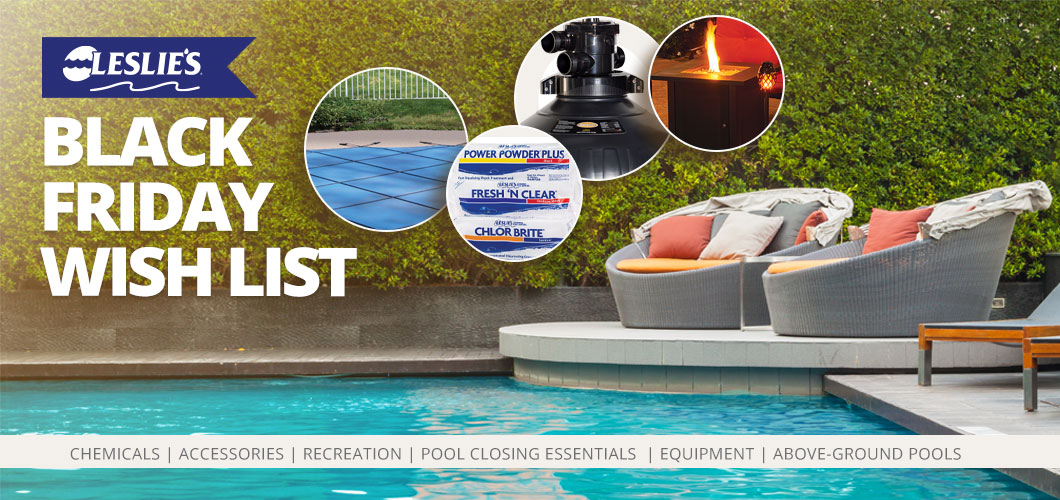 Leslie's Black Friday Wish List
With Thanksgiving nearly upon us, that means another — unofficial — holiday is almost here too: Black Friday! With more people spending time at home and around their pools these past few years, we wanted to offer Leslie's Black Friday deals that help take your pool and backyard to the next level.
We also were curious to know what you wanted to see featured in this year's deals. So we took to social media to ask you what you preferred. We got a lot of great answers, with a variety of items.
Many of you went straight to the big ticket items like above ground pools. Some mentioned chemicals and maintenance basics. And others said they wanted to see backyard features and other fun stuff, including floats and toys.
We appreciate everyone who shared their wish list with us. Here are a few of the comments:





Our favorite was Debbie, who didn't waste words and definitely didn't discriminate:

As for what is actually going to be available for Leslie's Black Friday in 2021, we've got an impressive selection of both fun and functional items. See the full selection and how much you can save. Spoiler alert: we're offering up to 50% off on some items.
BONUS TIP: Leslie's Pool Perks members get early access to our Black Friday deals, 2X rewards on select products, and more. Don't miss out. Sign up now!
Here is a taste of what is being offered this week:
Above Ground Pools & Inflatable Spas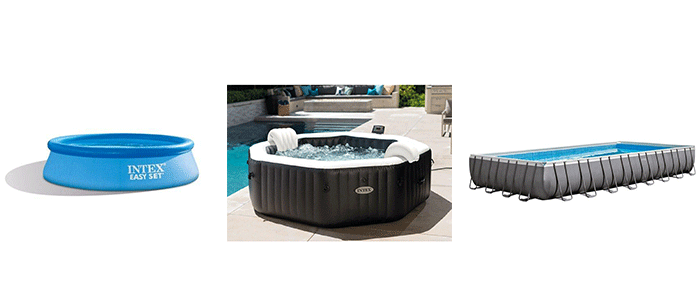 These pools and spas are a perfect option for anyone looking for something quick and convenient. Pick up a spa to enjoy all winter or be sure you're ready for next season with your own above ground pool.
Pool Chemicals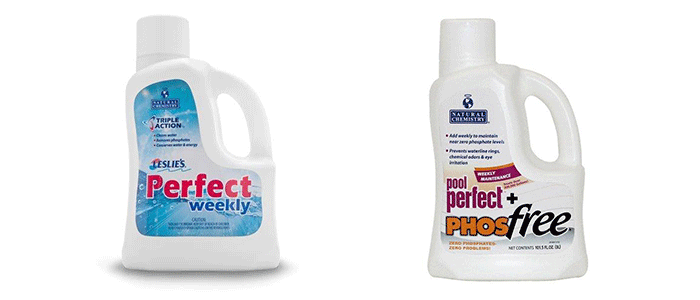 These might not be the most fun items you purchase on Black Friday, but when it comes to proper pool maintenance, having the right chemicals for your pool is essential. Why not get a great deal on them? Save up to 40% on select chemicals this Leslie's Black Friday.
Pool Equipment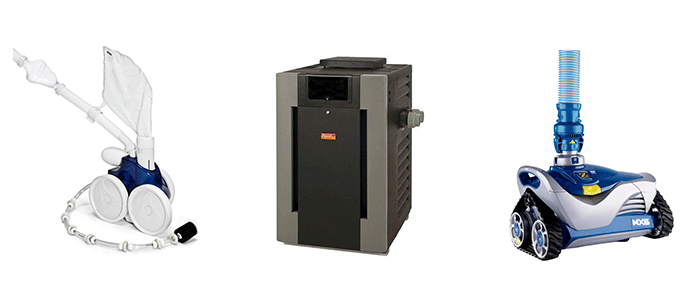 This one is a biggie. Whether you're in need of a heater, automatic cleaner, or something else, we've got you covered. What better time to replace or upgrade that piece of equipment you've been wanting to swap out.
PRO TIP: Federal energy efficiency regulations changed in 2021, which means you might need to upgrade to a variable speed pump to stay in compliance. Why not get one now while it's on sale?
Solar Covers & Solar Rings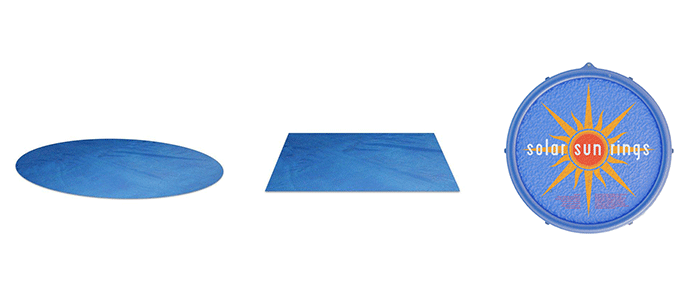 Have you been looking for a solar cover or solar rings to help extend your swim season or conserve water? Save money now with our great deals and save money later with the benefits of your cover or rings. It's a win-win!
Pool Cleaning Accessories

Time for a new pool brush, skimmer, leaf rake, or vacuum head? Check out Leslie's Black Friday deals to find what you need to keep your pool clean, clear, healthy, and safe.
Backyard and Patio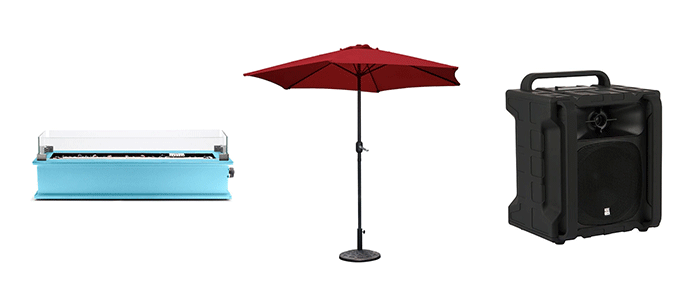 Winter is coming. But that doesn't mean you shouldn't still enjoy your backyard and patio. We've got great deals on fire pits to keep the fun going in colder temps and umbrellas to provide cover from the elements. Or maybe you want to play your favorite holiday music outside. Our waterproof speakers can blast Mariah Carey over and over until it's time to get back to summer songs.
Fun Stuff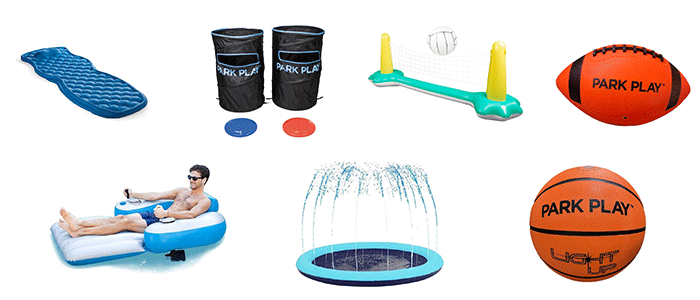 Yes, it might be a while until you can enjoy all of the benefits of your pool, but that doesn't mean swimming season won't return. Stock up now on toys, games, floats, and more so you can maximize the fun as soon as the warmer weather makes its 2022 debut.
---
As you can see, this year's Leslie's Black Friday is one you don't want to miss. And don't forget to sign up for Leslie's Pool Perks so you can get to the deals early. Happy shopping!