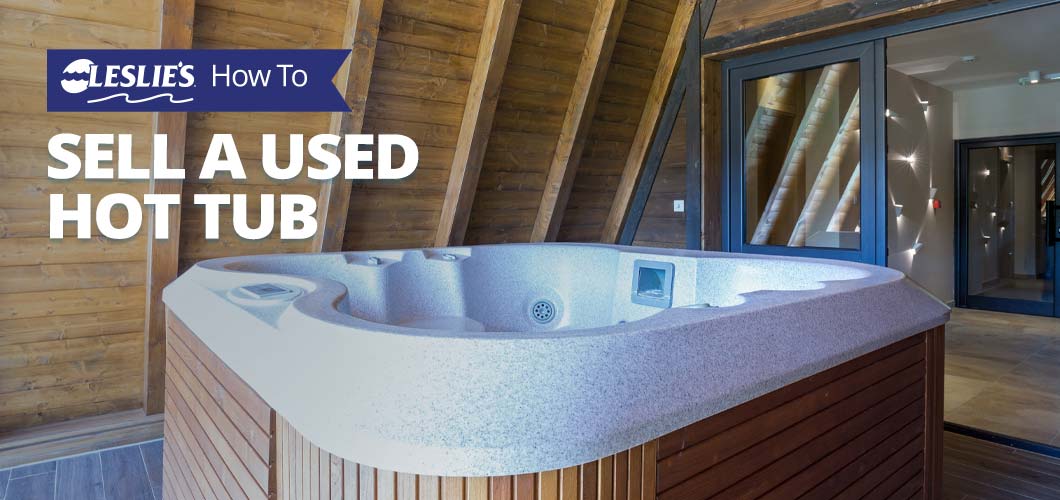 How to Sell a Used Hot Tub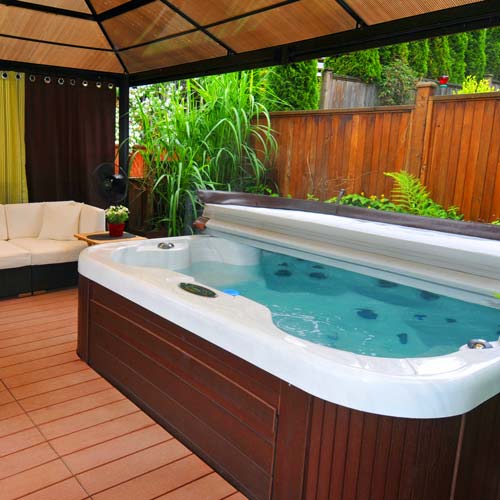 Buying a new hot tub, and not sure what to do with your old one? If you know how to sell a used car, you will know how to sell a used hot tub. These processes are a lot alike!
The automotive sales analogy works well with spas because they are so similar. Like cars, hot tubs have shiny surfaces, bucket seats, an engine, filter, heater, and lights! As with used cars, used spa models have different features. For example, they might have an enhanced design, a bigger engine, or more jets.
If your hot tub is an old clunker, chugging along with some fluid leaks and a few features that no longer work, there's not much value left in it. If your spa or hot tub has been sitting empty, and has major equipment or cosmetic problems, it likely has little to no value. And with no value, it's going to be hard to sell your hot tub, let alone find a potential buyer.
On the other hand, if your spa has not been sitting empty, and you've given it plenty of tender loving care and regular maintenance, that's a different story. Even if it has a scratch or two, if it heats up fully and the spa equipment all works (pumps, blower, light, heater, controls), you've got some value and something to sell.
Options for Selling a Used Spa or Hot Tub
Out with the old, in with the new! When you're ready to get rid of your old spa or hot tub, these ideas can help expedite the process.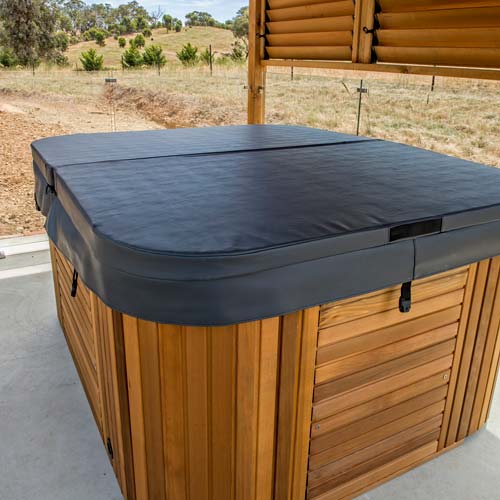 Trade it in to a Spa Dealer
Like trading in a car, you'll get much less through a dealer than if you sell it on your own. But for those looking for a turnkey solution, it doesn't get much easier. Having a dealer remove the old and place the new hot tub all in one day is a great option. The average trade-in value for a 10-year-old spa is often only around $500 to $1,000. Sometimes it's only a free removal/delivery service with no trade-in value. Just be sure to check with your spa dealer for all the details.
Sell it to a Friend or Family Member
This can be a fast way to sell a hot tub, especially for friends or family who have personally enjoyed your spa in the past. The neighbor who is always commenting on the hot tub could also be a good candidate. Pick two or three targets and approach them with a reasonably priced offer to join you and millions of other hot tub enthusiasts!
Sell it Online
Listing your old, used spa or hot tub on sites and apps like places like Craigslist, OfferUp, or Facebook Marketplace can help you reach a large audience quickly. You can also put advertising dollars behind your listing to increase the opportunity for it to sell faster.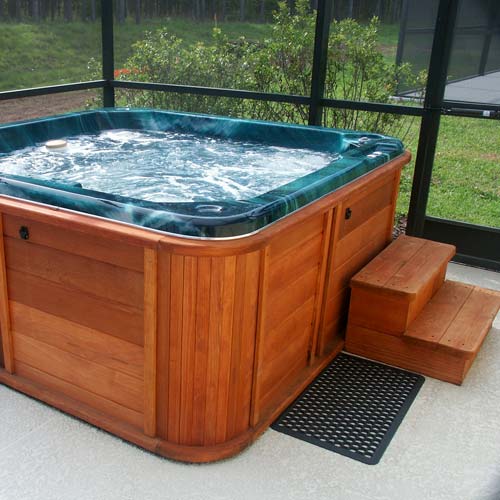 Optimize the content of your ad for best results. Put in the make and model, spa gallon capacity, size dimensions, equipment or spa pack data, number of jets, plus any features and accessories worth calling out. If it comes with a spa cover and cover lifter, indicate the age and condition of both. Note any blemishes or leaks in the plumbing — honesty is key! Note any recent repairs or new equipment you've replaced. If you can offer delivery on a trailer for a fee, list that in the ad. Otherwise, tell them the spa or hot tub is "cash and carry."
The more detail you put into the ad, the better response you'll get. If you can find the manufacturer model brochure or information online, you can post the specs, details and features.
Images are also very important. Post 6–8 photos for best results, highlighting the best features of your spa. Be sure to polish everything before taking photos, especially underneath in the equipment area. Use a wet rag to wipe down pipes and equipment so it looks nice and clean. All pictures should be clear and well lit, and should include key details like the spa pack. Shots of the entire spa from above — taken from a ladder, deck, or second story window — make for good photos on your sale post.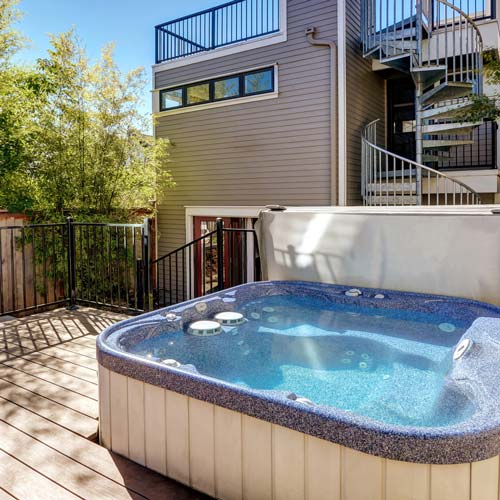 Be sure these "beauty shots" of your used hot tub showcase the unit full of water and in operation. If you want to get more than $100, a visually appealing, hot and steamy, bubbling spa is a must.
How to Price a Used Spa
Unfortunately, there's no such thing as a Kelley Blue Book for spas and hot tubs.
Like automobiles, spas and hot tubs are sold to appeal to a wide demographic. There is everything from standard base models up to luxury custom units. Inflatable hot tubs and basic acrylic or rotomolded spas fall on the less costly end of the scale. On the other hand, recognized brand names like Jacuzzi, Hot Springs, Baja and others often fetch a much higher price tag.
It's best to know the original purchase price of the spa (not including delivery/installation). This will help when determining how to price your used spa. Keep in mind that spas and hot tubs are more of a personal item, meaning that people won't want to pay a lot for a used spa. Don't expect to recoup anything close to your original purchase price. Depreciation is much faster and steeper than you might expect.
Look around online to search "for sale by owner" listings online. This will give you a better idea of how people in your area are pricing their used spas and hot tubs. Use these listings to find a comparable price for your old unit, then price yours competitively to get it gone sooner.
You'll find everything from free, non-working spas that needed a lot of attention, up to $5,000 for luxury spas that are 5–10 years old. In general, most people ask between 25–35% of what they originally paid for the spa. However, they'll only be able to receive their asking price if it's in full operational condition.
Leslie's makes every effort to provide accurate recommendations based upon current ANSI/APSP/ICC-5 2011 (R2022) standards, but codes and regulations change, and Leslie's assumes no liability for any omissions or errors in this article or the outcome of any project. You must always exercise reasonable caution, carefully read the label on all products, follow all product directions, follow any current codes and regulations that may apply, and consult with a licensed professional if in doubt about any procedures. Leslie's assumes no legal responsibility for your reliance or interpretation of the data contained herein, and makes no representations or warranties of any kind concerning the quality, safety, or suitability of the information, whether express or implied, including, without limitation, any implied warranties of merchantability or fitness for a particular purpose.